Table Talk with Alexandra Griffin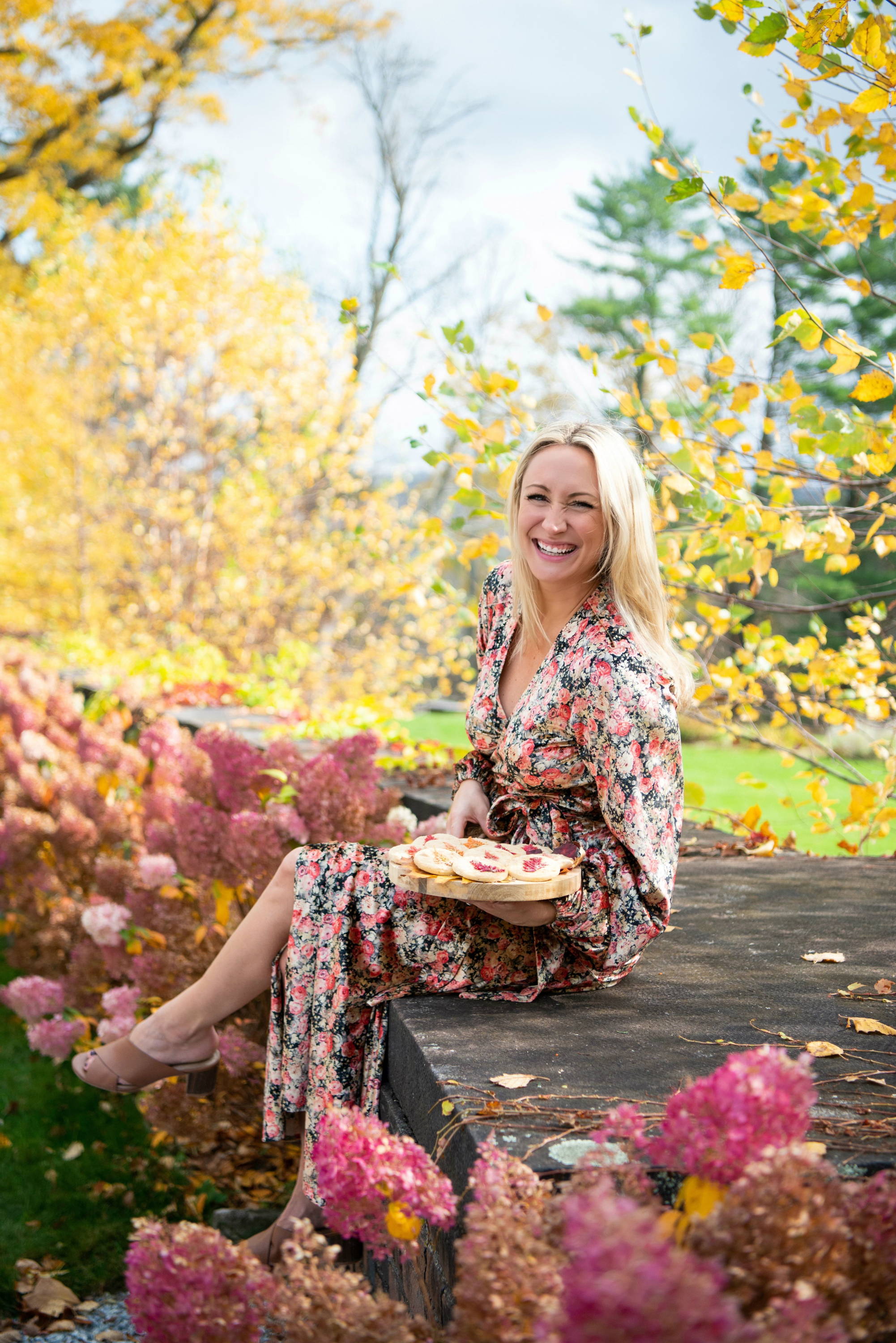 Alexandra has spent over nine years in culinary innovation and international brand development. She has managed and grown brands such as Peroni Nastro Azzurro, Dunkin' Donuts and the Disney Princess franchise.
Being a self-taught baker, Alexandra has always been drawn to the joy food brings. Creating Alma Kitchen Co. has merged these passions, and is her way of creating and sharing beautiful food experiences with others.
Where did the inspiration for Alma Kitchen come from?
While coming up with the idea for Alma, I came to realize that historically, nature-inspired food is often seen through the lense of nutrition and taste. Both are incredibly important, but food should be as beautiful as it is nutritious, and there may be new and exciting ways to integrate nature into our everyday lives through food.
As a business owner, what does a typical day look like for you?
There isn't really a typical day. I think like many business owners, one of the biggest challenges is deciding how and where to invest time. I would love to be in the kitchen more, but I am often tied to my laptop.
What is your proudest moment as a business owner?
I can't think of a particular moment, but certainly one of my favorite parts of the job is reading customer feedback. A lot of our business comes from gifting, which requires a lot of customer trust. It's so rewarding to know we've delivered on that and helped to make someone's day at the same time.
How do you unwind after a long work day?
I try and go for a walk outside followed by a cup of tea or a glass of wine - it depends on the day!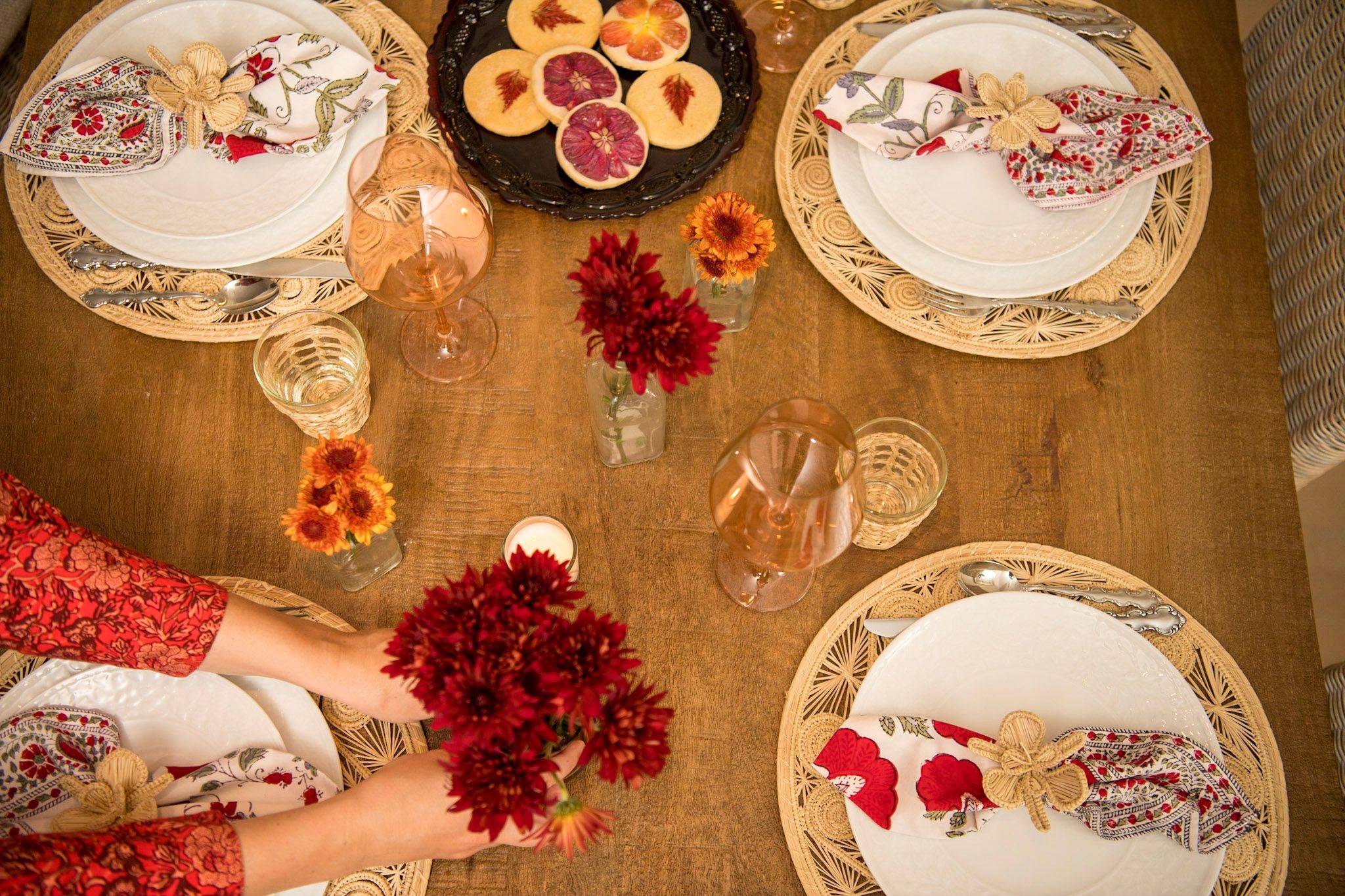 What are your Freshly Set must-haves?
I love the Iraca Placemats and raffia Orchid Napkin Rings. Not only are they beautiful, but they are hand made with natural material by female artisans in Colombia - which I love.
What events will you use Freshly Set for?
I think one of the best things about Freshly Set is that you don't necessarily need to have an event to have an excuse to rent beautiful pieces. Even if it is a quiet meal with friends, there is always an excuse to enjoy a beautiful table.  
If you could invite five Insta-friends to your next party?
@rileysheehey, @alifewellsaved, @bornonfifth, @mrssouthernsocial, @suesartor and @roselindco. I think we would have a ball!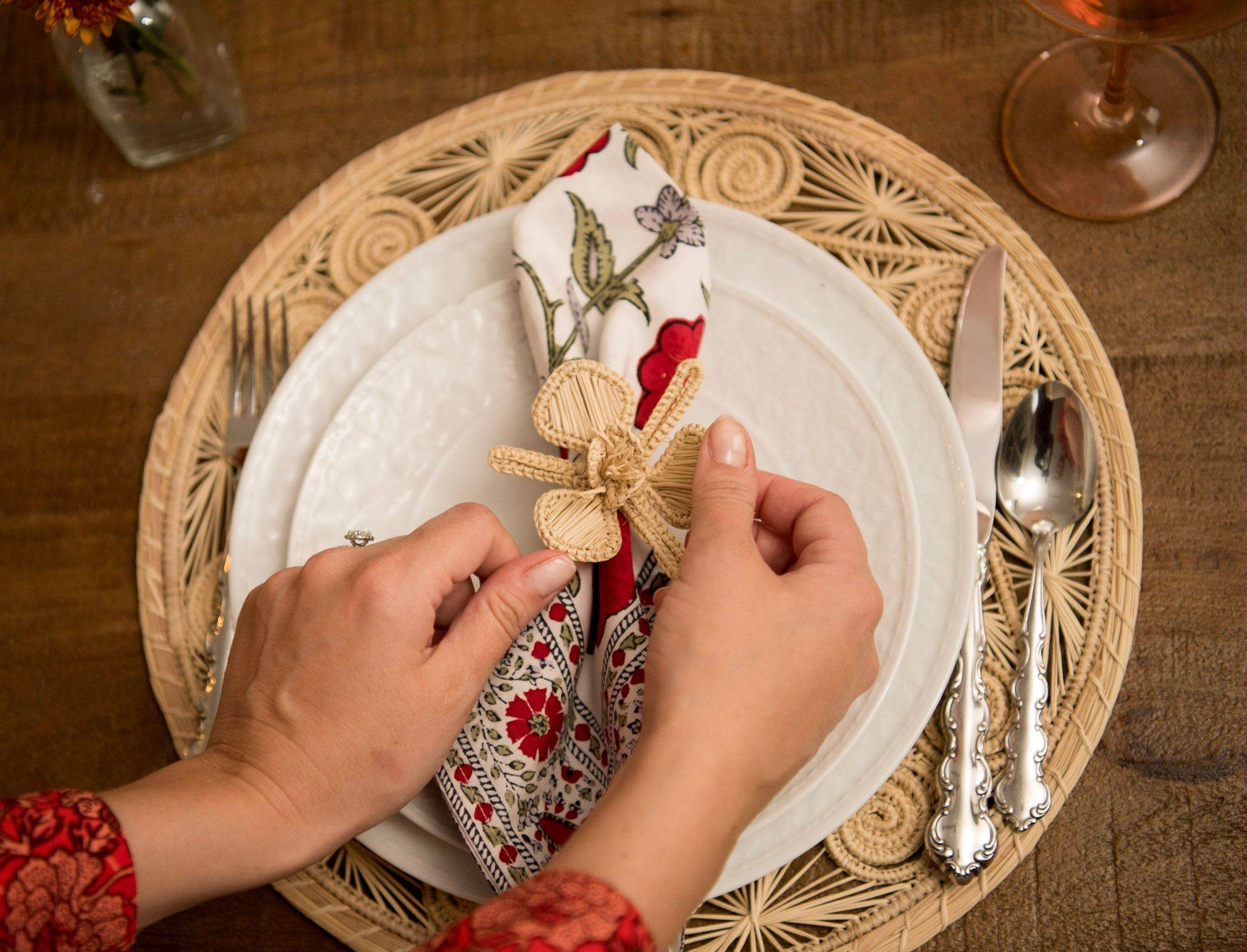 What is your go-to meal when hosting a dinner party?
It totally depends on the season, but rest assured there will always be dessert!  
What is the story behind the name Alma Kitchen?
Alma is a word that is thousands of years old and can be found in over 20 languages. Commonly known for its Spanish translation to "soul", its roots lie in the Latin word "alms" meaning "nourishing", "kind" or "life-giving". Those are all things I want our kitchen to represent, so the word felt like the perfect name for our brand.
What is your entertaining motto?  
To quote one of my best friends - "it's all about ambiance!". But also making sure guests feel welcomed and relaxed.
Your go-to hostess gift?
I'll take any excuse I can to bake something special, but you can't go wrong with fresh flowers or personal coffee table book.
Is there anything you are working on that you would like to share?  
We have two holiday collections that will launch in November and they are beautiful!
---
Patterns or solids? Patterns
Head of the table or in the middle? Middle
Ideal dinner location? Around the kitchen, outdoors, or a formal dining room? All of the above, but al fresco is always my favorite.
Stemmed or Stemless? Stemmed
Serving Style? Family style, except when it comes to dessert
Lighting? Votives
Seating arrangement? Place cards
Atmosphere? Fancy without fuss
Beverage of choice? Cocktail
---