Table Talk with Crystal Bailey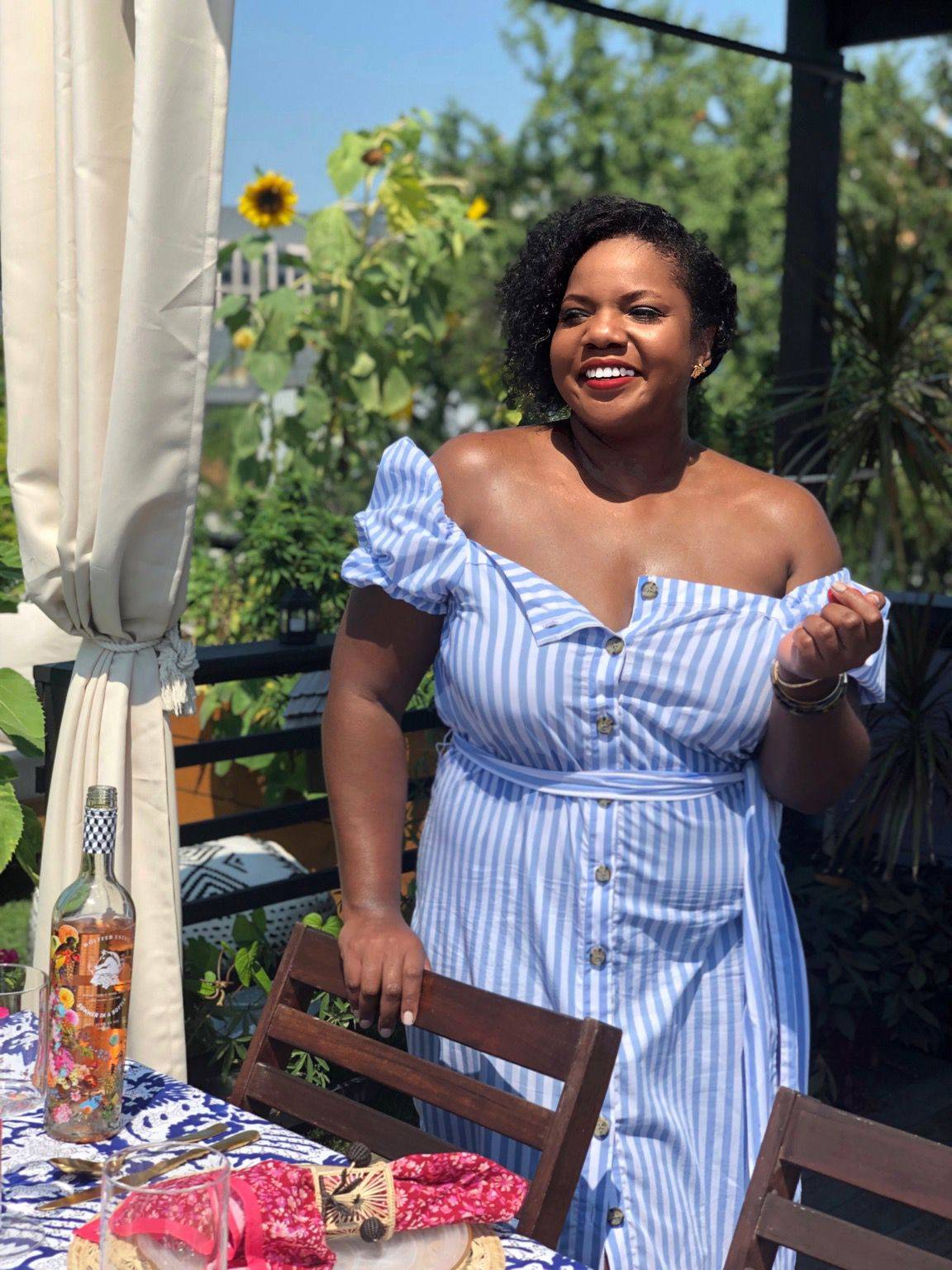 Crystal L. Bailey puts the "pro" in protocol as director of The Etiquette Institute of Washington. Recognized for her fresh approach, Crystal is called upon for her expertise by Global 500 companies and international media outlets including the BBC, CNN and ABC News.
Crystal received her formal etiquette training at Debrett's of London and Etiquette á la Français of Montpellier. She is a proud member of Protocol & Diplomacy International - Protocol Officers Association and the Circle International des Experts en Etiquette Française. When she's not traveling the globe, she time travels by way of 60s soul and funk music.
What inspired you to become an etiquette expert?
My mother sending me to an etiquette course as a girl at our local department store made me fall in love with etiquette. The course was called "Pretty Me" and I still have my workbook!
As the Director of The Etiquette Institute of Washington, what does a typical day look like?
The beautiful thing is that every day is different. I could be working with a corporate or university client one day and a family headed off for a diplomatic posting overseas the next day. There's no way I could ever get bored.
What services do you offer?
Fine dining, digital first impressions and executive presence training for adults, companies and universities, as well as, manners courses for children and teens.
How do you unwind after a long day at work?
Nowadays, there's nothing like exploring my neighborhood here in Washington, D.C.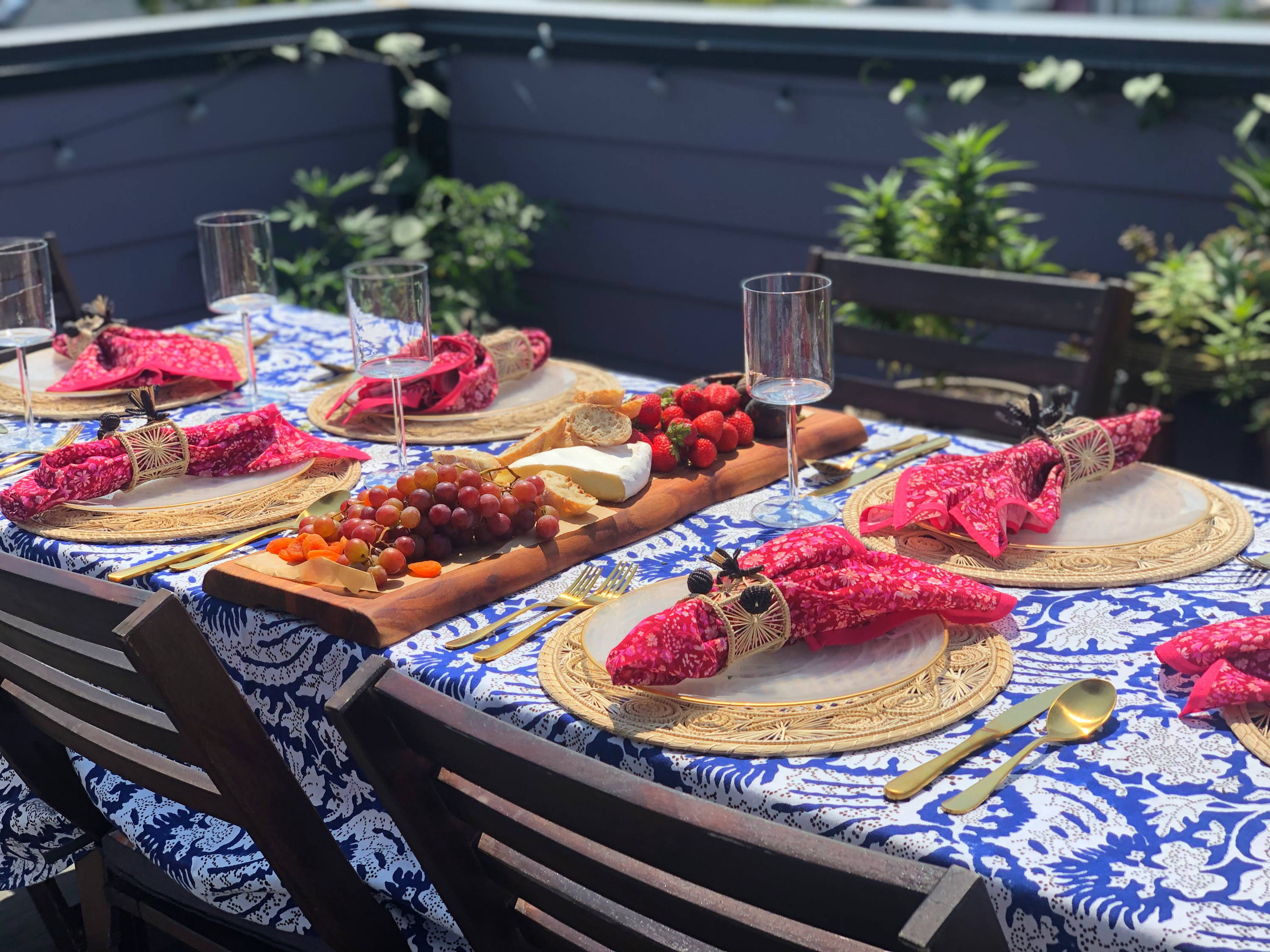 What is your Freshly Set must-have?
My current Freshly Set obsession are the Iraca Placemats, they bring texture to the table.  
What events will you use Freshly Set for?
Dinner parties, whether outdoors or indoors, there's something to set the mood.
If you could invite six Insta-friends to your next party?
I had to choose seven so I can have an even number at the table ;)!
Mackenzie Wasilick (@mackenzieelaine_), Ashley Jones Hatcher (@ashleyjoneshatcher), Dominique C. Charles (@plotsandpans), Shanlee Johnson (@oshanleej), Thai Barker (@thephreshcode), Alexia P. Hammonds (@eatsweatundress) and Vallyn Merrick (@vibewithvallyn).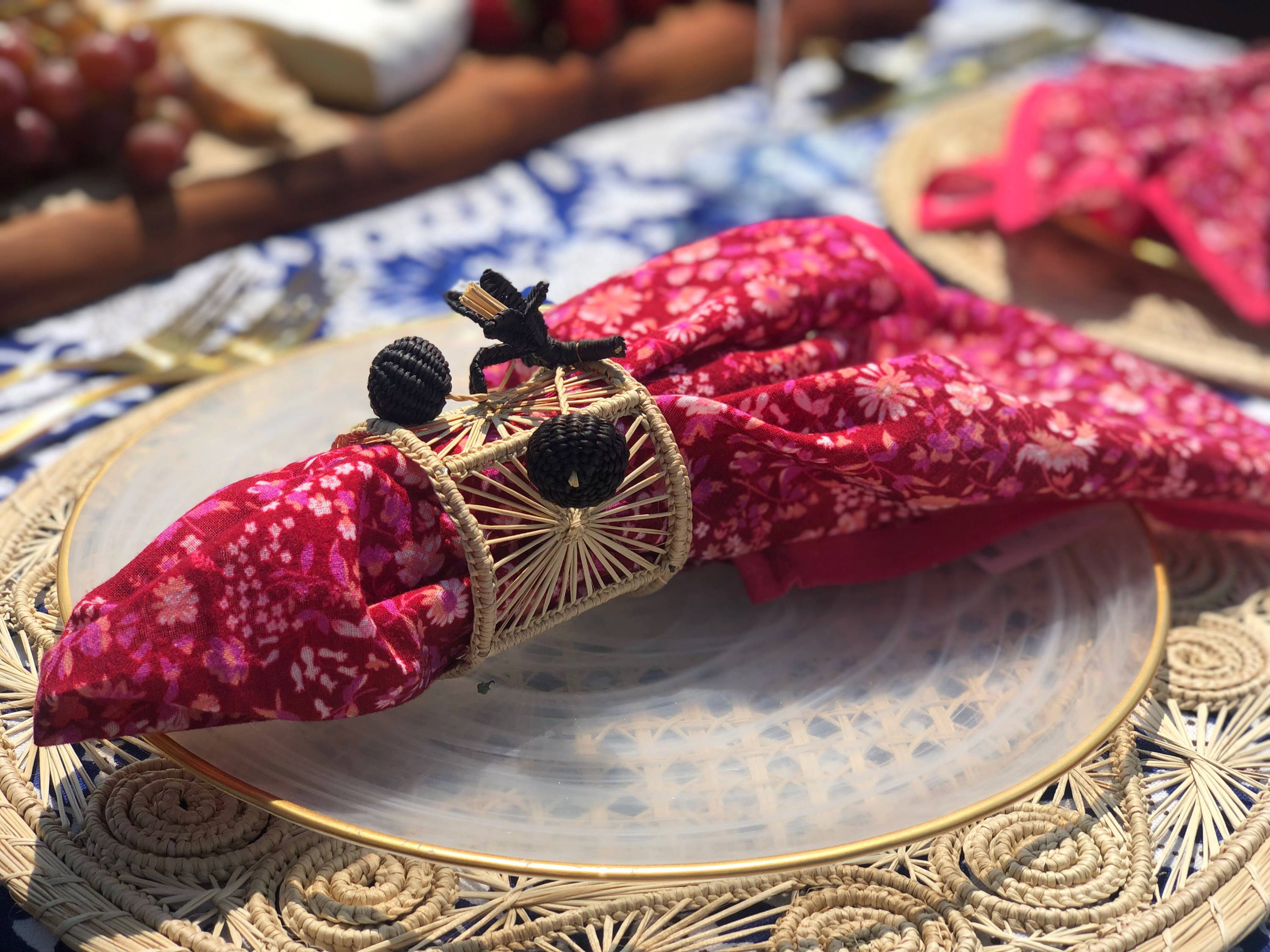 ---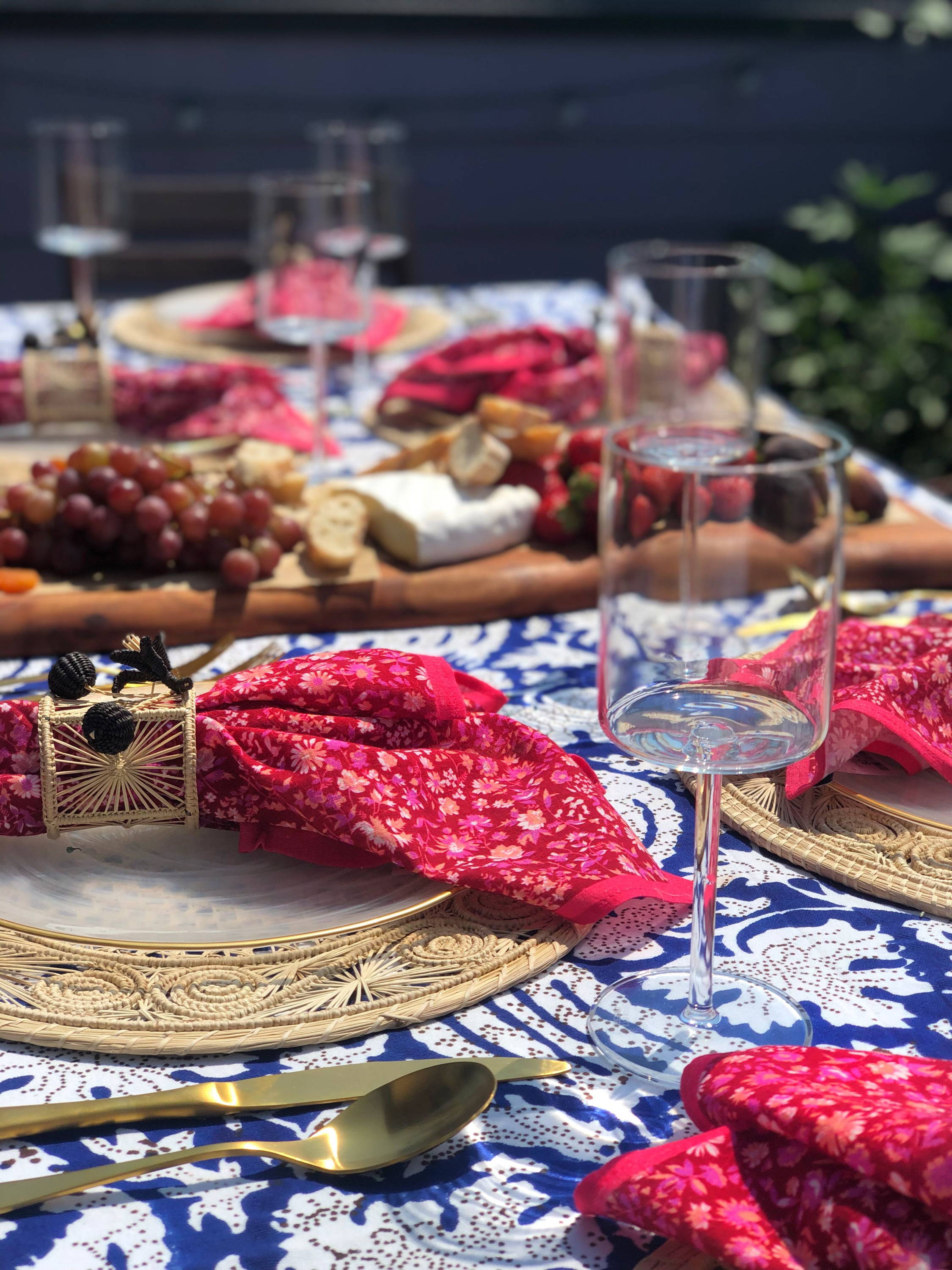 What is the most common etiquette mistake people make when attending a dinner party?
Assuming that when a guest brings wine as a gift for the host that the host must incorporate that bottle of wine. Most likely your host has already decided on pairings and that bottle of wine should really be a gift for your host.
What is an etiquette rule all guests should follow?  
My number one rule for guests is don't bring an uninvited plus one and keep your complaints to yourself.
How late is fashionably late? Or is it just rude?
When heading to an invite hosted in someone's home, as a rule of etiquette, you should arrive 5-10 mins after the start time to give your host a moment to make finishing touches. More than that holds up the evening!
What is your entertaining motto?
Your guests want to enjoy you, so prep as much as you can in advance so they actually get to spend time with you.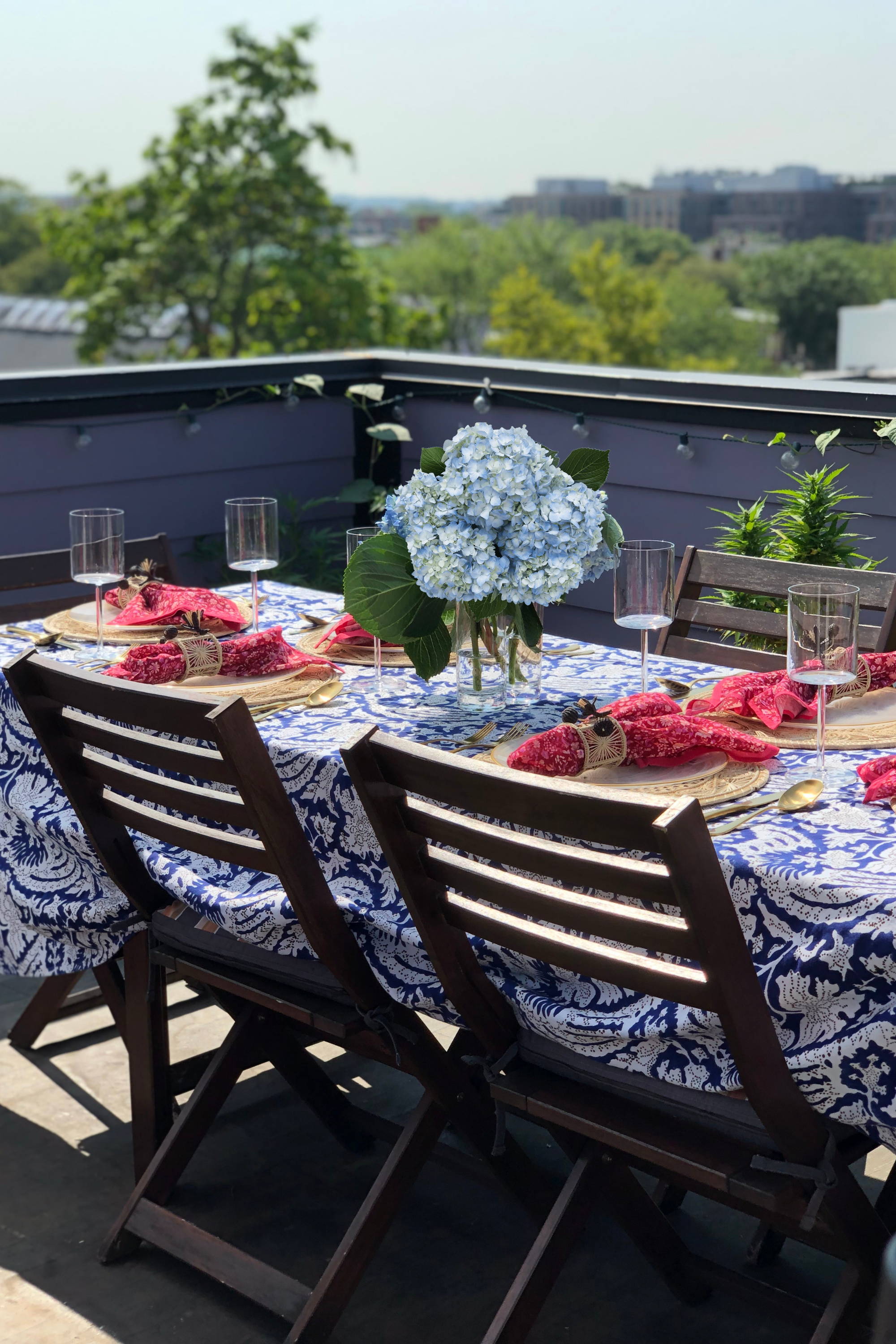 What are your favorite entertaining pieces in your home?
I'm obsessed with my bar cart! I love trying out new cocktail recipes from the original Waldorf Astoria cocktail book.
What is your go-to meal when hosting a dinner party?
I love making tacos and my "world famous" fried corn. It's so easy and fun to serve up family style.
What is the most inspiring event you have attended and why?  
A dinner party at a good friend's home where there was not a detail overlooked from the salt baked wild salmon to the DIY gin-bar. I will never forget how special we felt as guests.
What is your go-to hostess gift?
I love @oldflamescandles. They are made in Washington, D.C and all named after exes!
Favorite party song?
Got To Give It Up by Marvin Gaye
---
Patterns or solids? Patterns.
Head of the table or in the middle? Middle
Ideal dinner location? Around the kitchen.
Stemmed or Stemless? Stemmed.
Serving Style? Family style.
Lighting? Candlestick.
Seating arrangement? Rules be damned!
Atmosphere? Fancy without fuss.
Music? 60s soul and funk music.
Beverage of choice? Cocktail.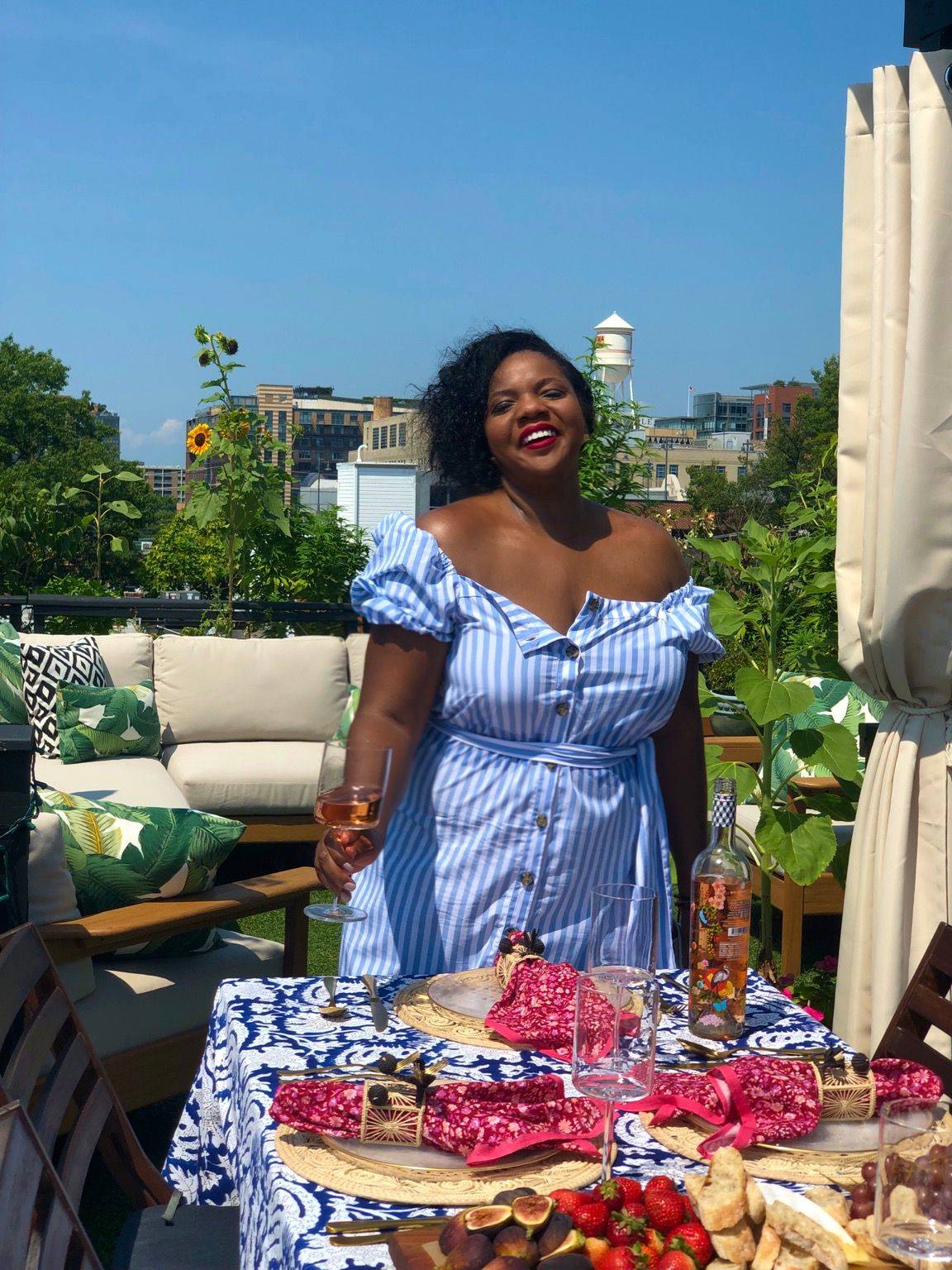 ---