Table Talk with Emily Hammer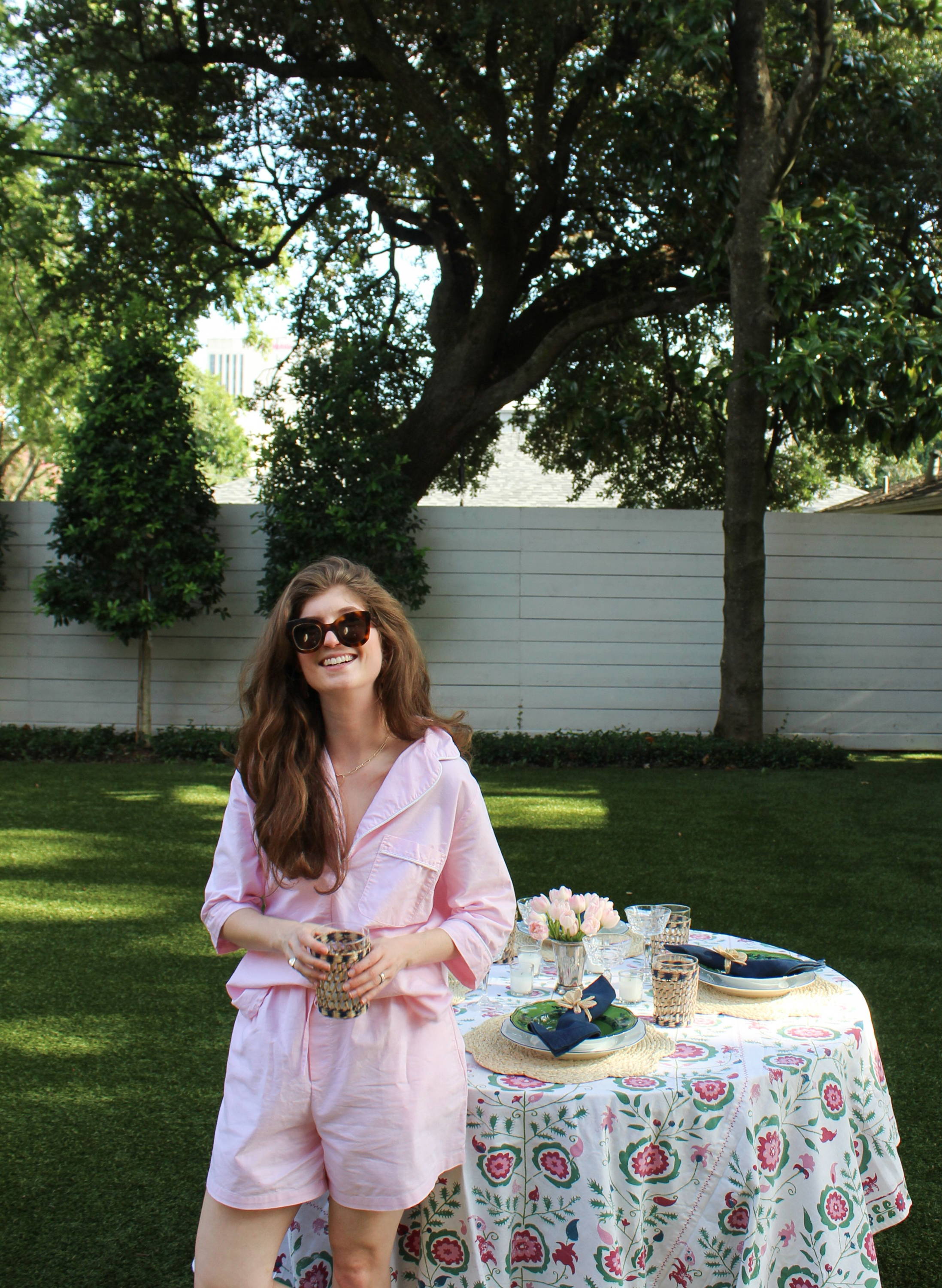 Emily Hammer is the founder of Edith Hour, a small business out of Texas that offers women timeless nightgowns, sleep shirts, shorts and robes. You will usually find Emily either in a piece of Edith Hour or colorful oversized frock spending time with her new husband and their dog Lucy....Or bopping around her favorite Houston boutiques.
Where did the inspiration for Edith Hour come from? What did this entrepreneurial journey look like for you?
The inspiration for Edith Hour was a little different than most brands I think because it was more the drive to create a fun, down to earth brand where I could connect with customers than to create a specific item. I have always valued cotton and knew I wanted to create timeless pieces and quickly The Ready Robe was born.
As a business owner, what does a typical day look like for you?
So what a lot of people don't know is that in addition to running Edith Hour, I also have a full time job! Just call it that entrepreneur hustle. So I am working on Edith Hour throughout the day, morning, noon and night.
My morning routine includes not just coffee and a face mask, but getting orders together and checking in on projects before starting my full time job! Then from nine-five I dive into my marketing and PR job (I am currently working from my home office due to the pandemic). After my day job wraps up, I will typically do another hour or so of Edith Hour work and then it is time for a ranch water.
How do you unwind after a long day at work?
Well first I change into some piece of Edith Hour if I am not already in it (perks of working from home), pour a glass of wine and turn on a "bad" TV show. Right now my TV show of choice is Virgin River, if you haven't watched it - go now!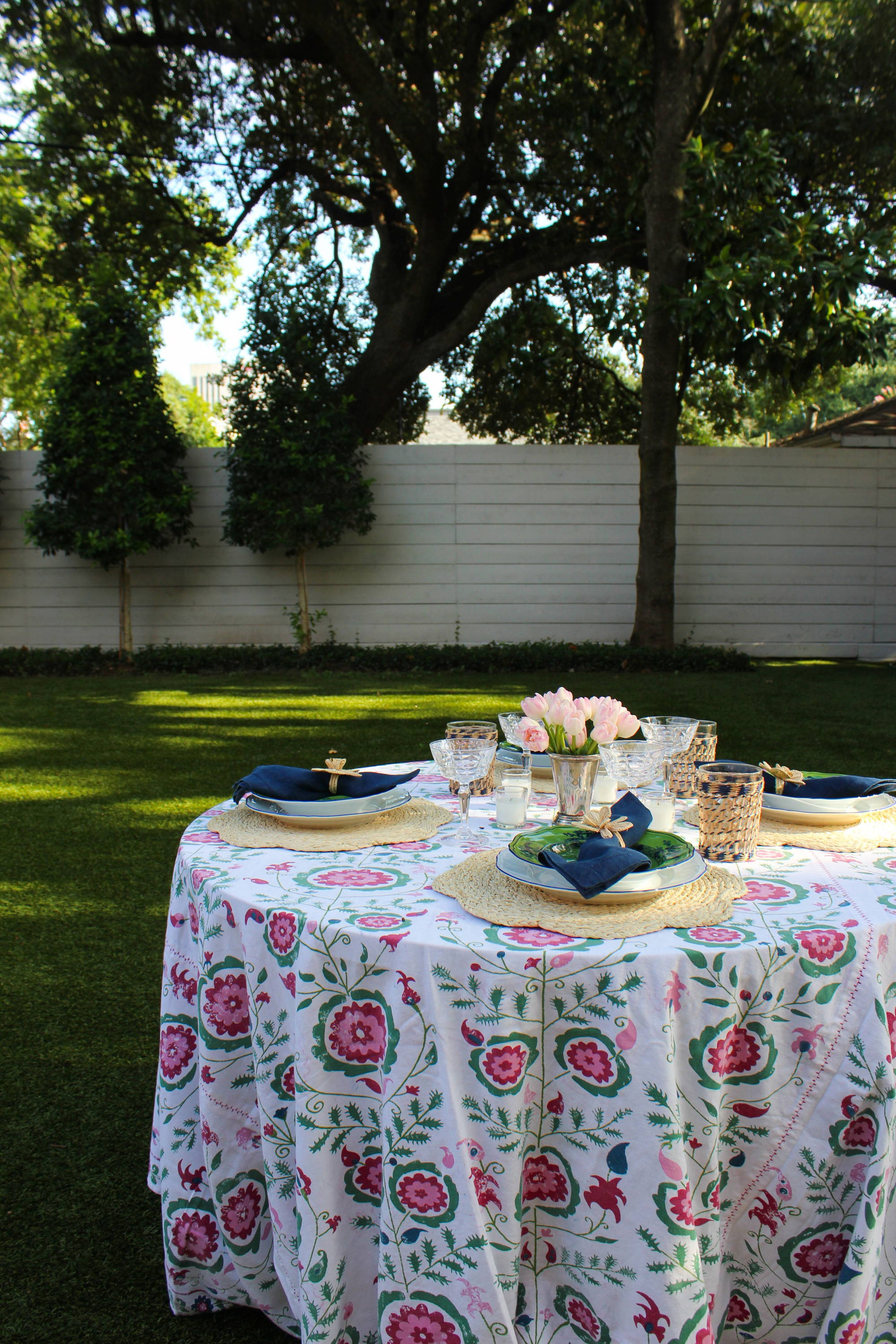 What is your Freshly Set must-have?
The napkin rings and placemats! I know that's broad, but I have a hard time committing to both of those categories when shopping, so knowing there are options from Freshly Set makes dinner party planning soo much easier!  
What events will you use Freshly Set for?
My husband and I just moved into our first home and usually I wouldn't have anyone over until it was just perfect, but now thanks to Freshly Set I am excited to host dinner parties without the stress of not having all of the pieces I need for our new space.
If you could invite six Insta-friends to your next party?
Sarah Tucker @sarahgtucker and Molly Boyd @mollyfindsanddesigns (my favorite sister duo!), Stephanie Covington @alifewellsaved, Lucy Cuneo @lucycuneo, Mary Hafner @maryahafner and Cathleen Holloway @hollowayevents.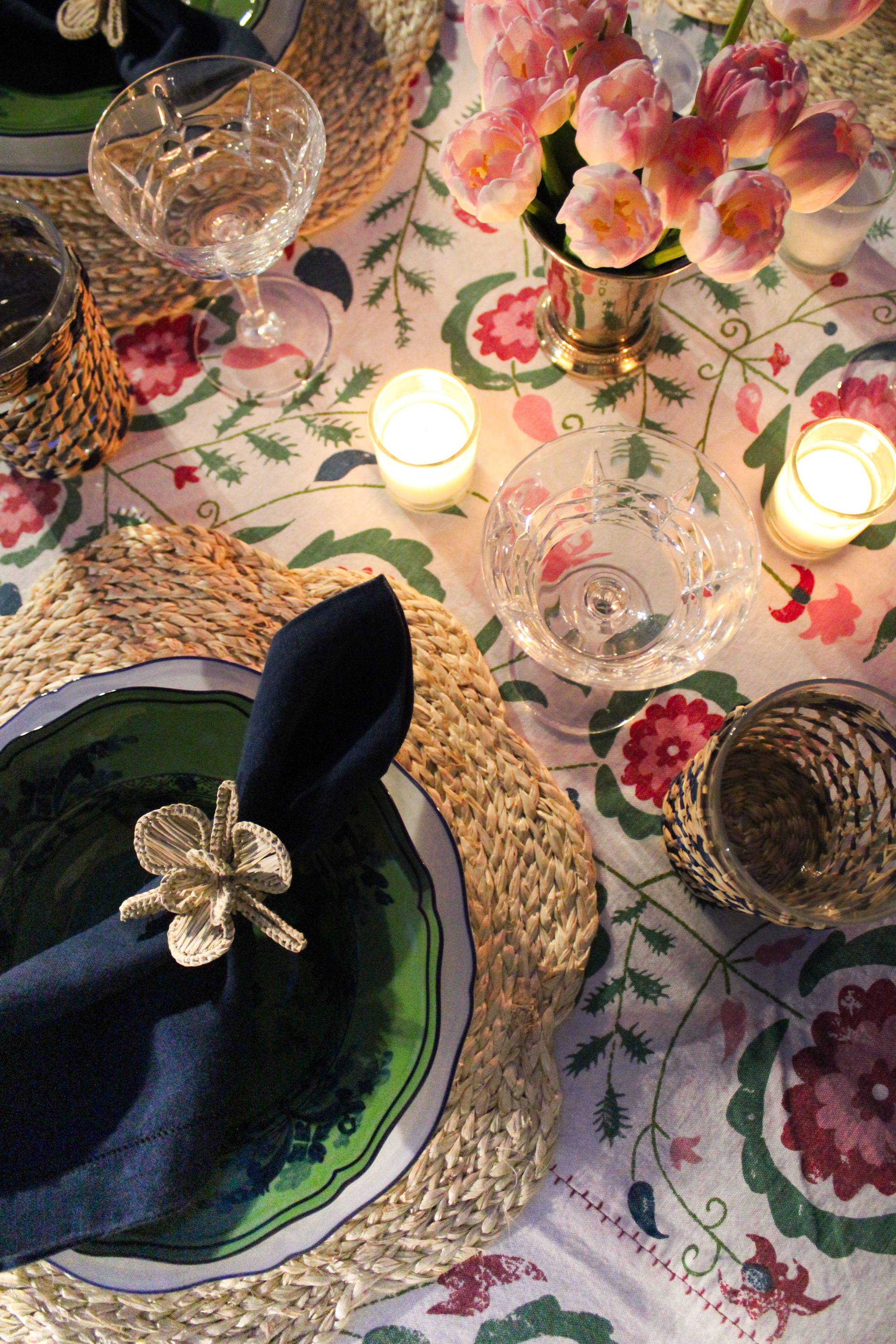 What is inspiring you right now?  
Usually I would say fashion, but interior design Pinterest has been trumping online shopping big time recently as we just moved!
How do you incorporate your personal style into your entertaining style?
I have this saying "you may not like the piece (shirt, dress, etc.) solo, but do you like it on me?" Because there is a difference and I try to do that with my tables too by using fun, bold pieces that some guests may not personally gravitate towards, but all together is appreciated.
What is your go-to meal when hosting a dinner party?
Fajitas...haha my Texas is showing! It is so easy to prep everything ahead of time and just throw the meat on the grill, which is time for the guys to go outside and leave the girls to gabbing haha! But truly, who doesn't love queso and guac?
Your go-to hostess gift?
Depending on the scale, either custom cocktail napkins or a bottle of wine wrapped in a fun tea towel.
What is the most inspiring event you ever attended and why?  
My wedding! We designed the evening to be our dream dinner party! Thankfully the venue was our favorite restaurant, so the food was outstanding and we were sitting with our favorite people - what's better than that? ....Oh, and I had a personal server ensuring my glass was never empty!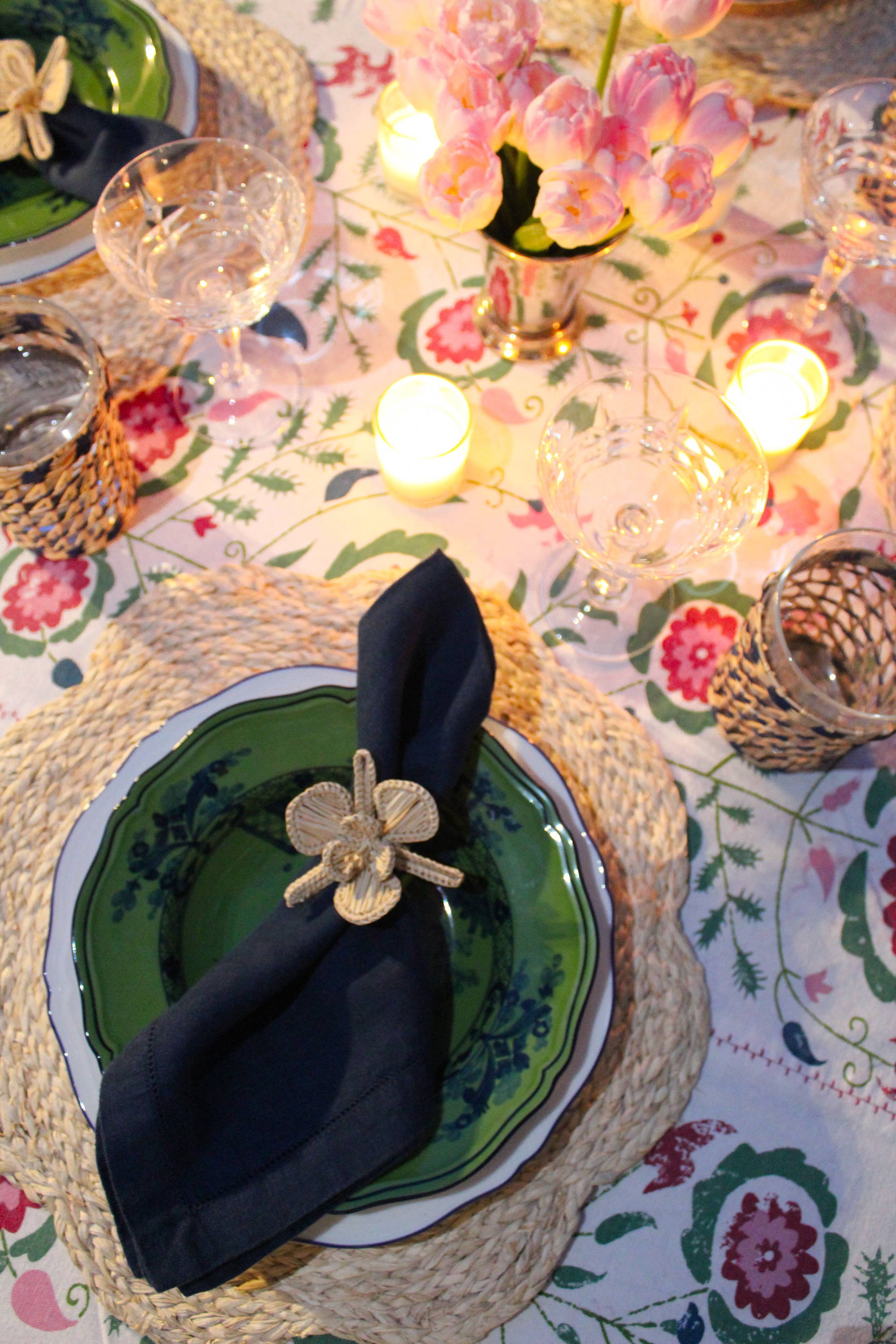 ---
Patterns or solids? Solids.  
Head of the table or in the middle? Middle.
Ideal dinner location? Formal Dining Room.
Stemmed or Stemless? Stemmed.
Serving Style? Served.
Lighting? Candlestick.
Seating arrangement? Place Cards.
Atmosphere? Thoughtful, but casual.
Music? Fun Mix.
Beverage of choice? Cocktail.
---