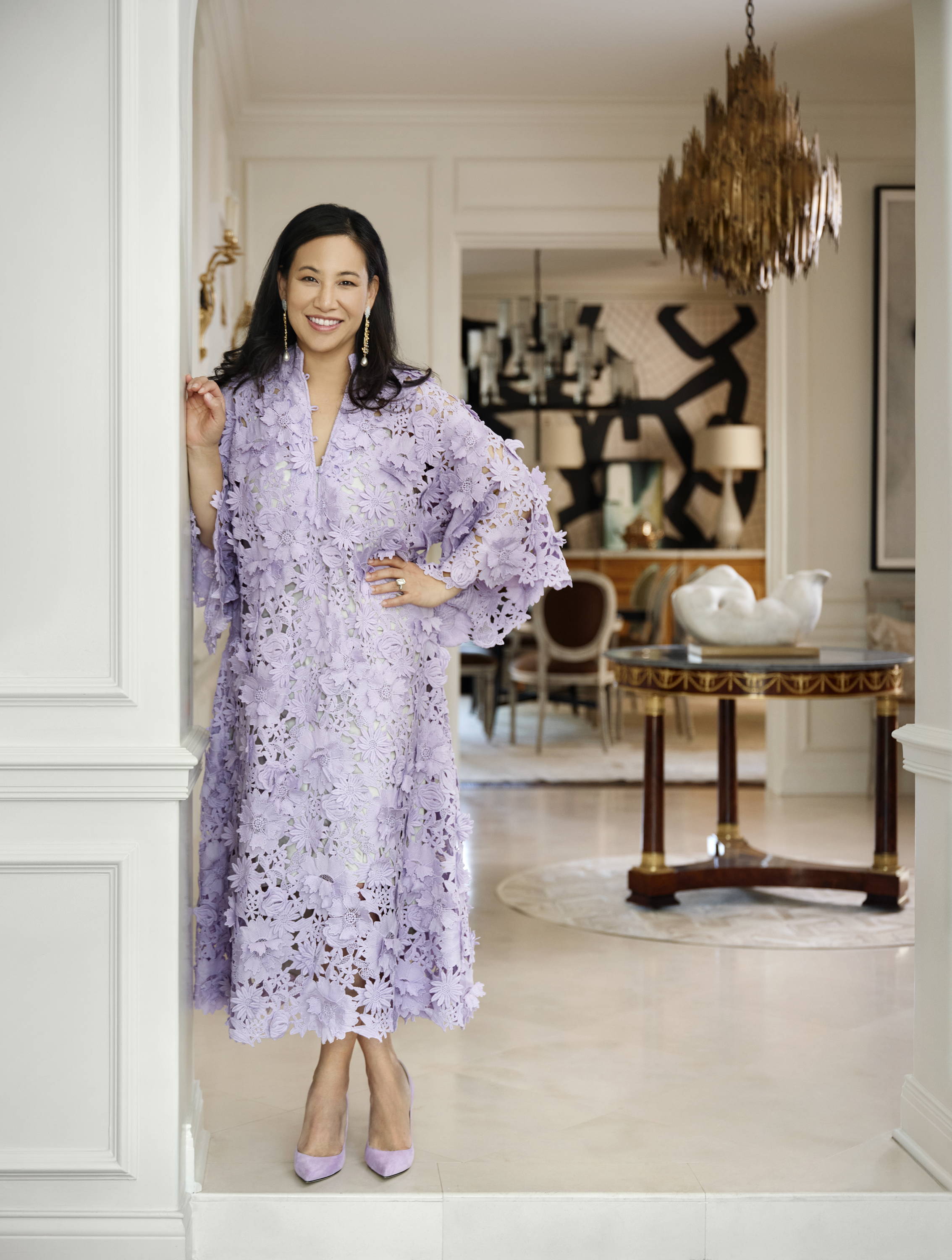 Jean Liu is the principal of an interior design firm, Jean Liu Design. Jean Liu Design has been in business since 2007 and they specialize in luxury residential and boutique hospitality projects. They are Dallas based, but gladly work throughout the country, where their projects and clients take them.
Jean did not intend on being an interior designer. On the contrary, she studied foreign service and religion in college, thinking she would work in International Relations. But renovating her first home in Dallas was such a wonderful and life changing experience, it forever changed her career path.
When Jean is not working, she is bopping around with her recovering attorney husband, daughter, and cockapoo.
Tell us about your entreprenurial journey. How did you end up where you are today?
When I first moved to Dallas, I rented an apartment until a friend talked me into making an "adult move" and buy my first house. Unlike all horror stories one hears, I had the best time with my contractor restoring my 1920s Tudor. We went onto flip four more homes until a friend asked me to help her redesign her new condo apartment. By the time we were done with her place, I had two more projects, and the rest is history!
As an Interior Designer, what does a typical day look like for you?
I usually get up at 5:30AM to check emails, catch up on magazines, and enjoy my first cup of coffee in silence, since no one else is awake yet. I get my daughter ready for school around 7AM, drop her off and get a green juice and turmeric shot - I have a serious juice habit. When I get home, I put my sneakers on and head out for a run. I'm getting older and slower lately, so I suppose it's more of a jog than a run these days.
Then, I head into the studio. The first couple of hours are spent touching base with our entire team and tackling administrative aspects of the job. After lunch, which is normally spent sitting at our desks, we either take client meetings or dive into the design projects. This can involve working through floor plans, creating elevations, putting together tile schemes for kitchens or bathrooms, or identifying furniture for a client's living or dining room. Whatever we are working on that day, the only certainty is that every day is different. The variety of challenges that require creative solutions is what keeps this job so fun and interesting.
What is your favorite part about what you do?  
It's probably getting to witness the look on a client's face when they finally get to enjoy their newly constructed home or refreshed dining room after we are done with it. There is immense gratification in knowing we helped them create a beautiful backdrop where their life happens and memories are made.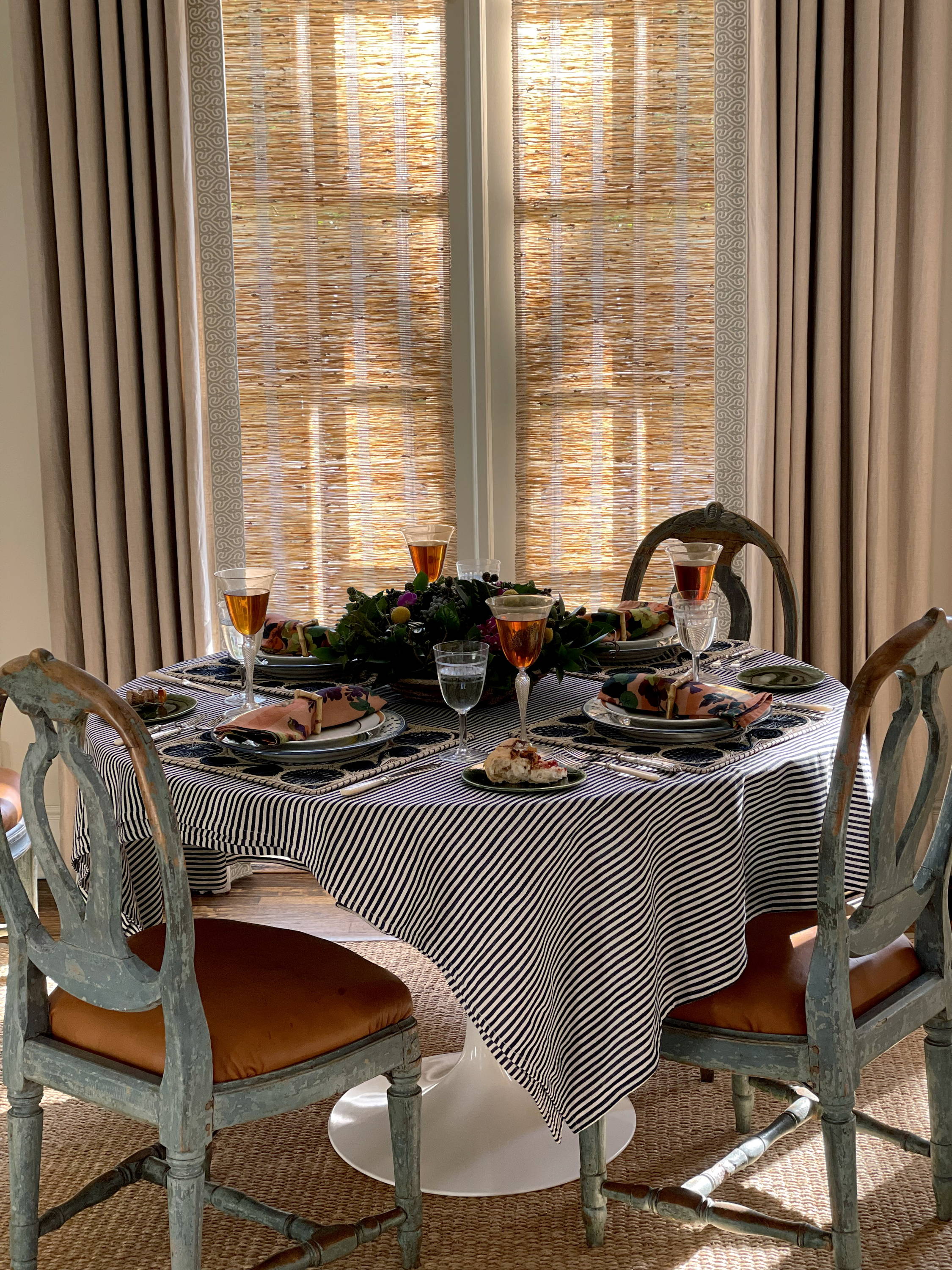 What is inspiring you right now?
I bet you wish you had a dollar every time someone told you "travel". While that happens to be a huge source of inspiration for our studio as well, travel's been a bit elusive during the pandemic. Instead, I've personally been keying into sets of TV shows of late. However, what is most inspiring to me right now is the desert. We did take a brief trip to Arizona for a close friend's wedidng. The ceremony took place in the middle of the desert with Saguaros everywhere, and I still haven't been able to stop thinking about the incredible combination of colors and textures.
What are your Freshly Set must haves?
I love the colors in the Wisteria napkin, the Evil Eye napkin ring because we all need a little help warding off evil spirits, the Caracola Square placemats because it's hip to be square, and the Floral Hex tablecloth for its Delft like look.
What events would you recommend using Freshly Set for?
Any special events that call for something special...from an intimate dinner party with friends, to a family member's birthday party, to a garden club gathering - they're a thing here in Dallas. Honestly, any and all occasions.
If you could invite six insta-friends to your next party, who would they be?
@bellinvito - my entertaining ride or die.
@younghuh - my Asian sister from another mister.
@pottedboxwood - we keep saying we are going to get coffee of dinner, but it hasn't happened yet!
@sbcreative - our mutual love of interior design, running, and Golden Goose tennis shoes will surely keep the dinner conversation lively!
@reedmytheco - love this fellow Southern Living Tastemaker and always jump at the chance to share a meal with her!
@alexahamptoninc - we're working on a collab together right now, and being with her is like getting you very own, personallized stand up comedy show. You're sure to be in so much pain from laughing so hard when you are with her.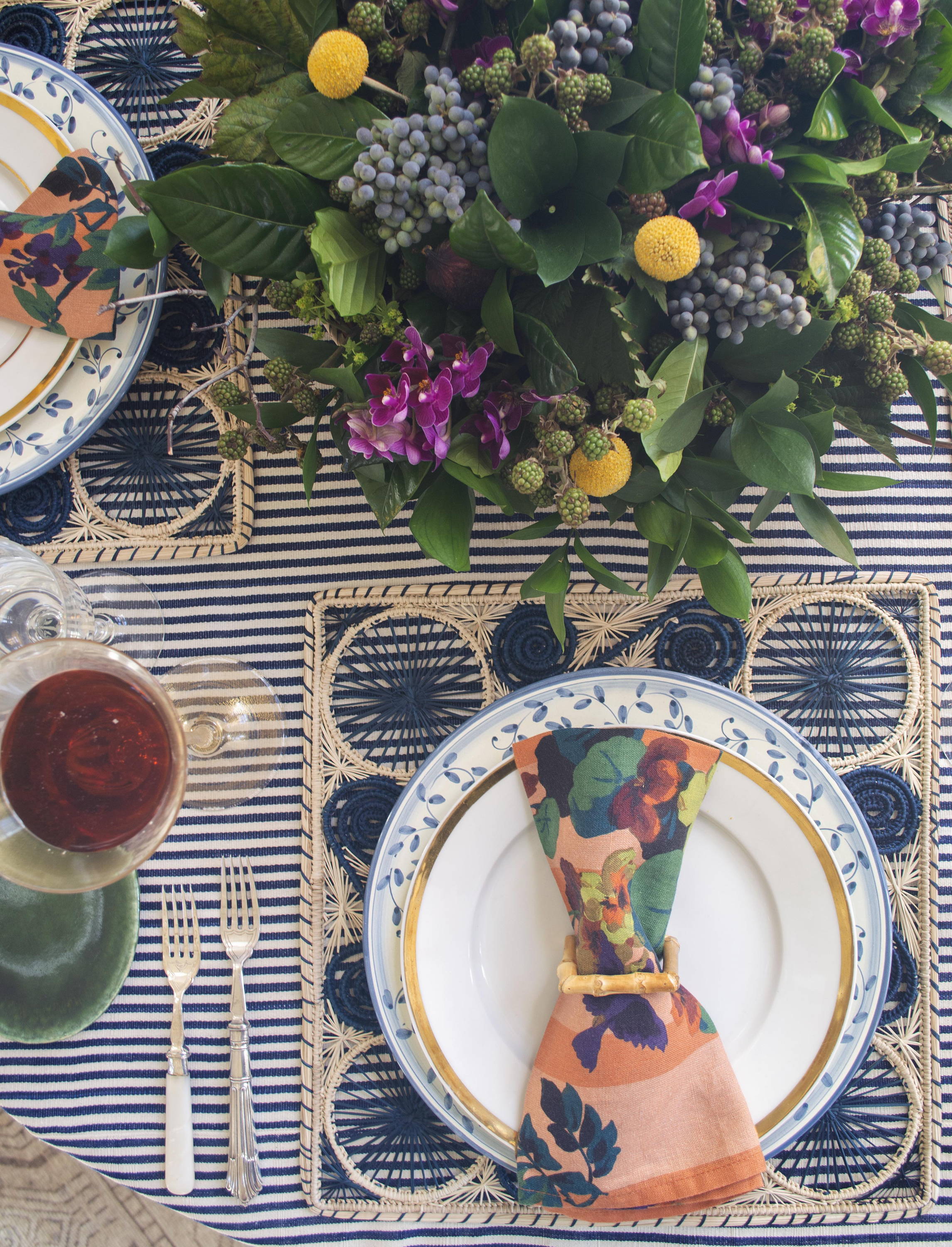 What do your tablescapes say about you?  
My tablescapes say I care about entertaining and there's still a traditionalist deep down inside me....I love an opportunity to break out all the silver and the salt cellars.
How do you unwind after a long install or work trip?
I like going for a slow, long run after the bags are unpacked. It's such a great way to unwind from a stressful trip or acclimate to a new city or time zone.
What is your go-to hostess gift?
I enjoy giving a beautiful box of stationery, especially from Bell'invito. We believe in the art of a handwritten note, and few people still make cards of this artisanal quality.
What are your favorite entertaining pieces in your home?
I am obsessed with my collection of Old Paris Porcelain. I've been collecting it for more than twenty years at this point, and it makes its way into every entertaining opportunity whether its a bread plate, gravy boat, or soup tureen used for flowers.
What is the most inspiring event you ever attended and why?
Hands down, the Dolce Gabbana Alta Moda show. It was an immersive event, celebrating their region's history and cultrue and boasting unparalleled artistry. I also love the confidence in all the designs - who else can make a dress with designs of pasta look so chic and effortless!
Is there anything you are working on that you would like to share?
We've been working away at the reimagining of Sassetta, a local Italian food restaurant relocating to downtown Dallas. It's a few months away from opening, and we can't wait to reveal the restaurant design.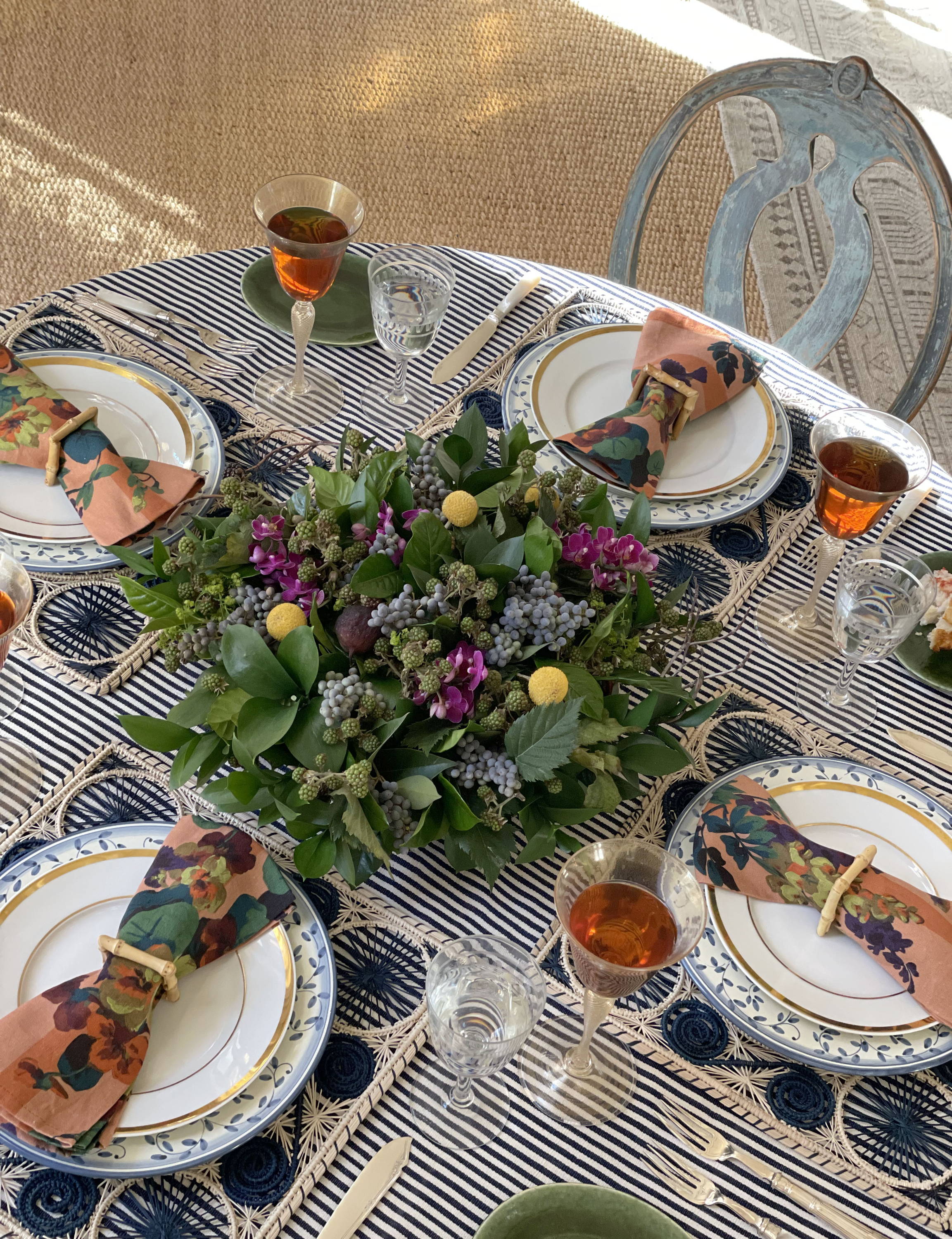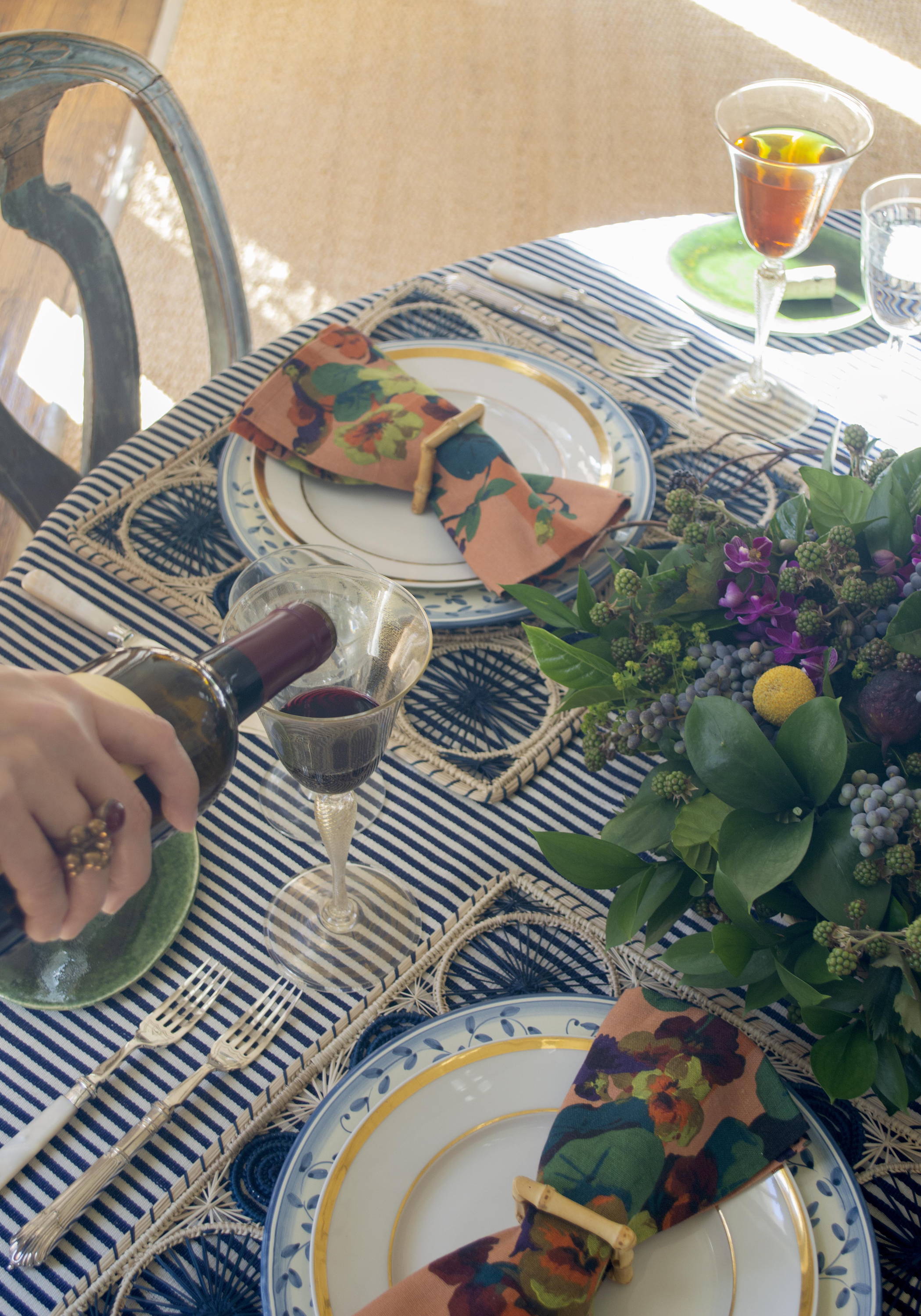 ---
Follow Jean on Instagram! @jeanliudesign
---