Table Talk with Maggie Dillon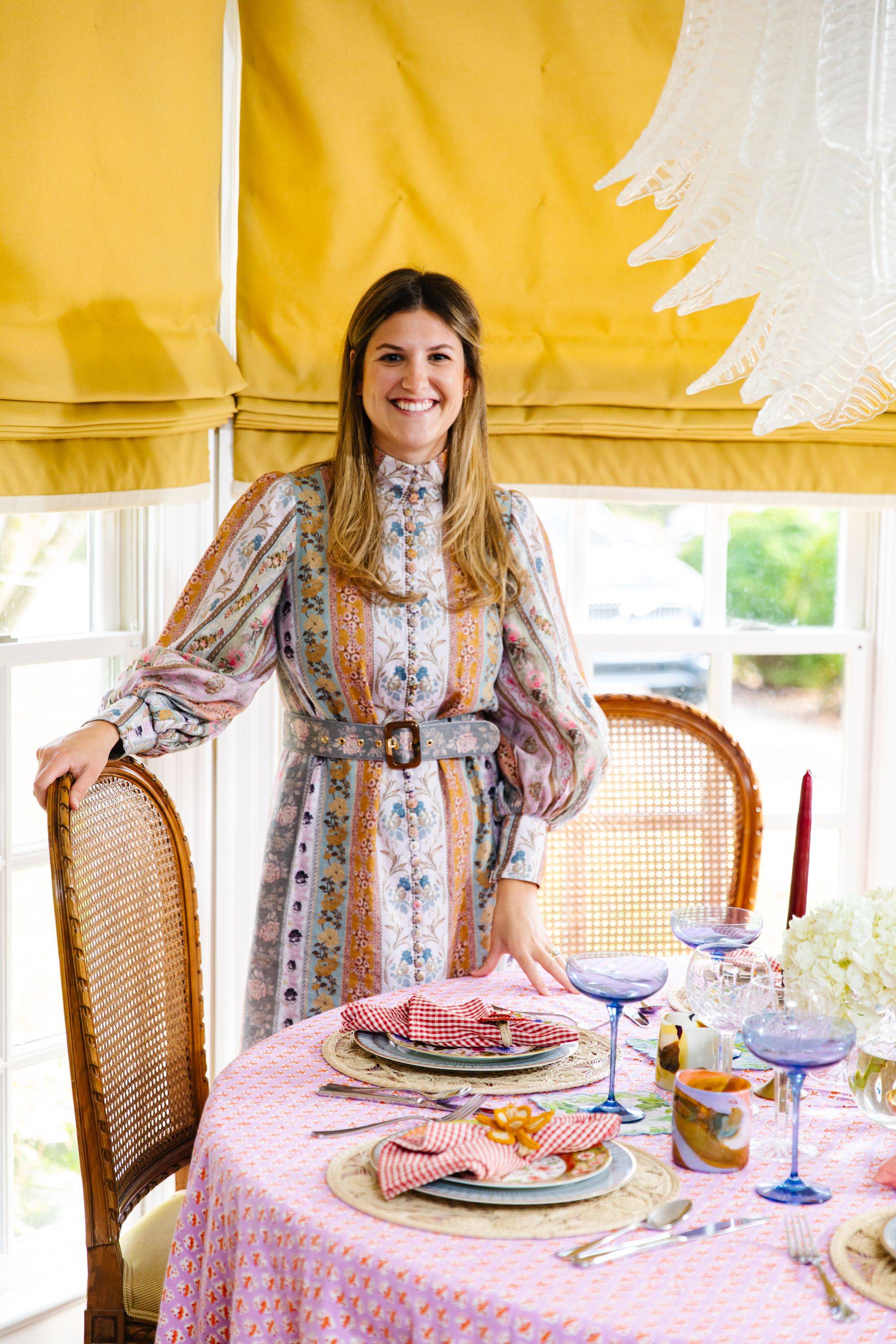 Maggie Bratton Dillon is an interior designer based in Raleigh, NC. A graduate of Wofford College, Maggie's first foray into interior design began at Circa Interiors & Antiques in Charlotte, NC. From there she joined Charlotte Lucas Interior Design while simultaneously pursuing graduate studies at The Art Institute of Charlotte. During her nearly six years with Charlotte Lucas, Maggie honored her expertise and developed a distinct eye for mixing pattern, color and texture. She also played an integral part in signifigantly growing the company through her innate organizational skills and strong understanding of the business.
Maggie Dillon Interiors was founded in 2020 with a goal to provide an approachable resource within the interior design space. Maggie is continuously inspired to help clients discover their own personal design aesthetic or bring new life to a signifigant piece that has been passed down. She is recognized for her unique ability to combine highs and lows, such as old antiques and new production pieces, to achieve a balance that's at once timeless and fresh.
Tell us about your entreprenurial journey. How did you end up where you are today?
In 2013, I started working for Circa Interiors in Charlotte, NC where I was introduced to the ins & outs of the interior design world. After a little over a year there, I decided to go back to school for design at The Art Institute of Charlotte while simultaneously working part time for Charlotte Lucas Interior Design. Soon enough, that transitioned into a full time position and after 5 and a half years with CLID, I made the decision to move to Chapel Hill where my now husband was in business school, launching MDI shortly thereafter. It's been a busy, successful year and a half since starting my company in early 2020 and I am ever grateful for the support I've received along the way.
What is your favorite part about what you do?  
My clients: there is nothing better than satisfied clients! It is also immensely rewarding to finish a project and have an end result that's reflective of my design and vision. So much can and will go wrong in this industry, so to be able to present clients with a fully complete project that they're incredibly happy which makes all of the hard work and inevitable stress worth it.
Describe your design style in 3 words.
Layered, colorful and daring!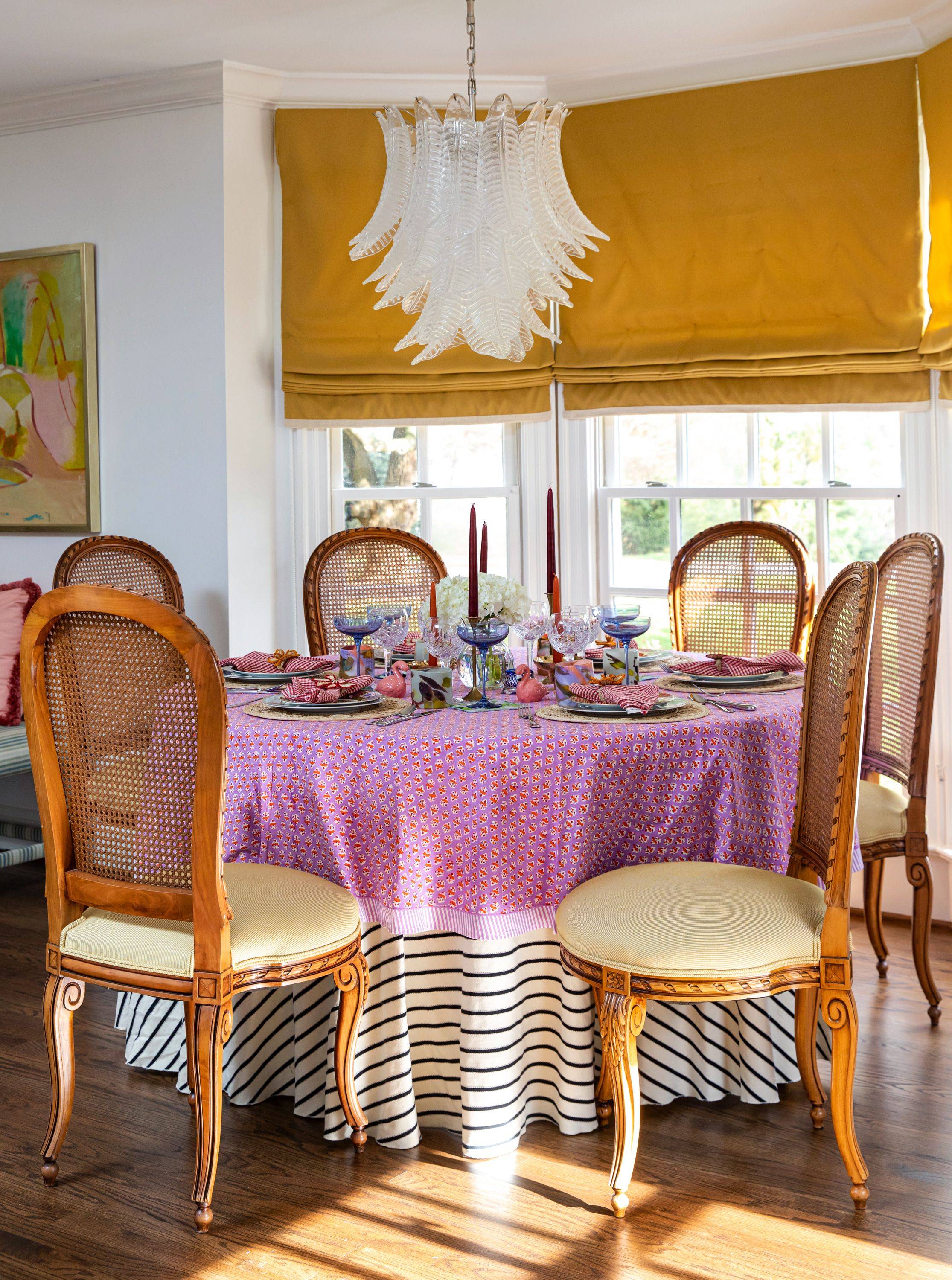 What is inspiring you right now?
I feel like a broken record saying this, but the British interior design world remains one of my truest obsessions. I adore how they approach design and leave things just a tiny bit out of place. They've abandoned the mentality that everything has to be perfectly placed and styled and instead show images of lived-in, comfortable spaces that are equally as chic and inviting.  
What are your Freshly Set must haves?
I love the red bow napkin rings so much that i considered "forgetting" to return them and keeping them for myself! Such a sweet way to add texture to the table. I also found the red gingham napkins and Ambroeus tablecloth incredibly fun to mix and match with. Together, all three set a very happy and bright tone for my table.
If you could invite six insta-friends to your next party, who would they be?
@lizziecullencox - my no. 1 hype girl that I've never met in person! Lizzie always offers confirmation on design ideas and has hands down the prettiest eye.
@designalamere - endless inspo with this girl. She created my logo and I'm forever indebted.
@thisiscarlybeck - would never tire of talking pet portraits with Carly over the dinner table if given the chance. The painting she did of my dog May is probably the first thing I'd save in a fire.
@in_casa_by_paboy - Paboy has the most motivating story. A refugee from Gambia, he landed safely in Naples and began creating some of the lovliest pillow creations. I love to incorporate them into my projects whenever able, and have a few in my own home.  
@nan.philip - dubbed "everybody's Instagram BFF" by Emily Landers, Nan is not only an incredible resource for new brands and honest reviews, but an all star PR consultant too.
@oliviaraejames - my forever favorite photographer and an absolute joy to be around. ORJ shot my wedding a few years ago and provided the most calming presence. Would be a treat to dine and catch up with her!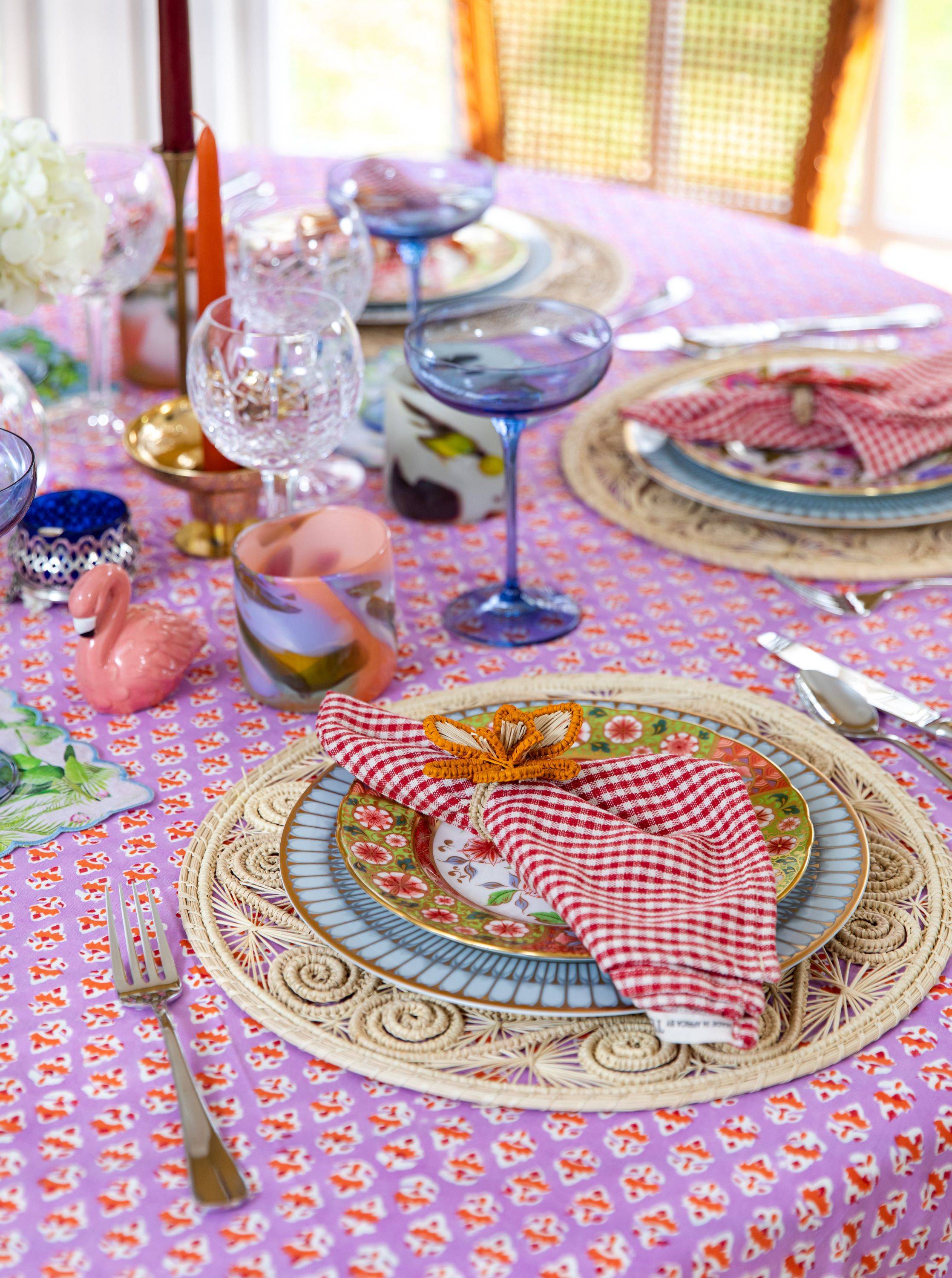 How do you incorporate your personal style into your entertaining?  
Lots of pattern play! And lots of layers. Not everything has to match perfectly and sometimes that aspect adds just the dimension your table is looking for.
What is your entertaining motto?
Don't be afraid to bust our your nice pieces. Use your wedding china! With takeout even! There's something special about putting these occasional pieces to good use and it's a nice reminder of the stories they hold.
Any tips on how to help guests feel more relaxed and have fun?
Keep the wine and good tunes flowing!
What is your go-to hostess gift?
I love to give a set of 4 or 6 dinner napkins to the host. Something easy that they can add to their collection and throw in when they see fit.
Do you have a favorite holiday or occasion to host for?
I'll take just about any reason to dress up a dinner table, but it's hard to beat doing such on a balmy summer night. We moved into our house in July and it has this great big screened in porch in the back. Having family and friends over for dinner throughout the rest of the summer was such a treat and is made simple when you have easy, stress free tabletop options.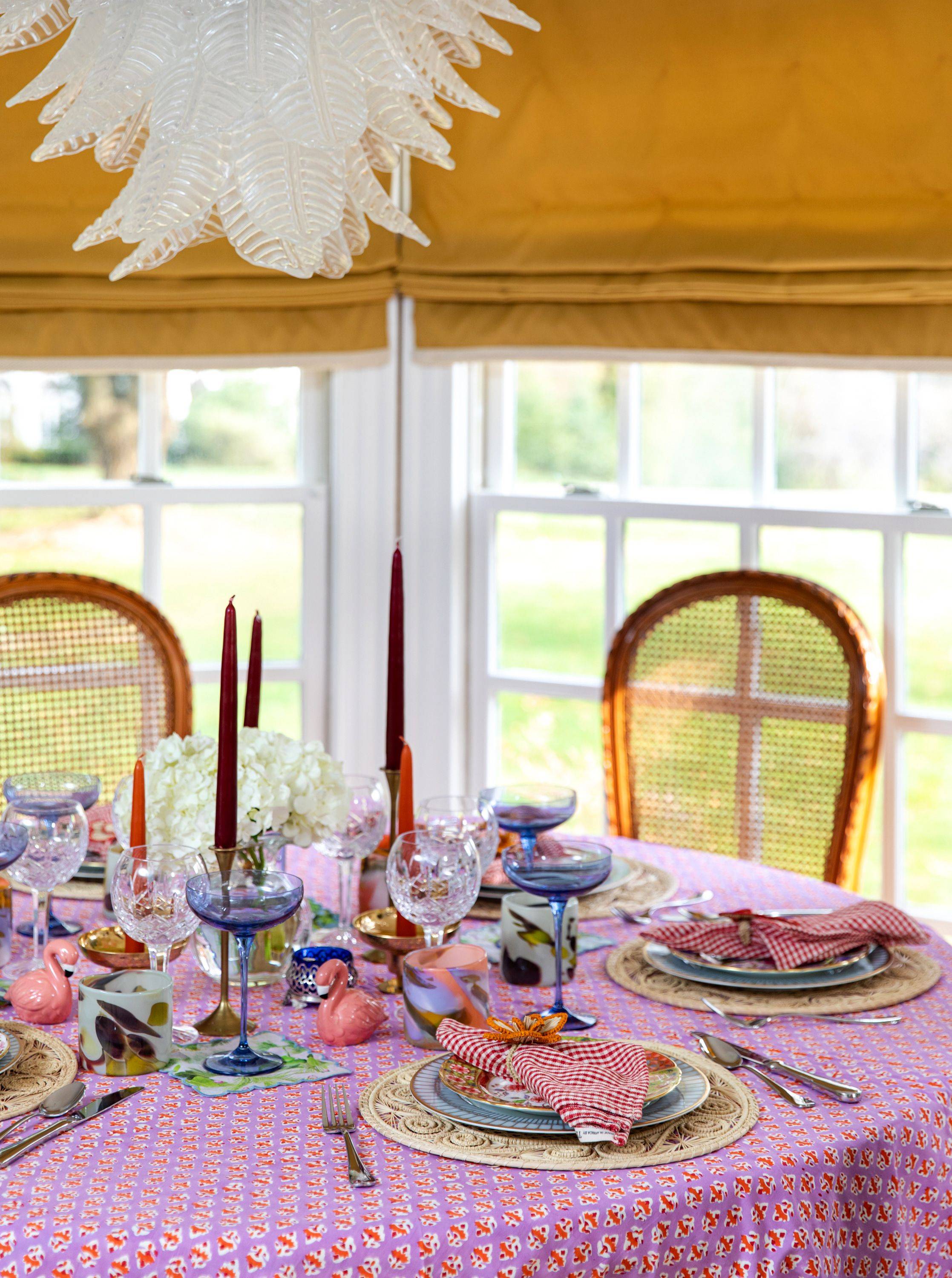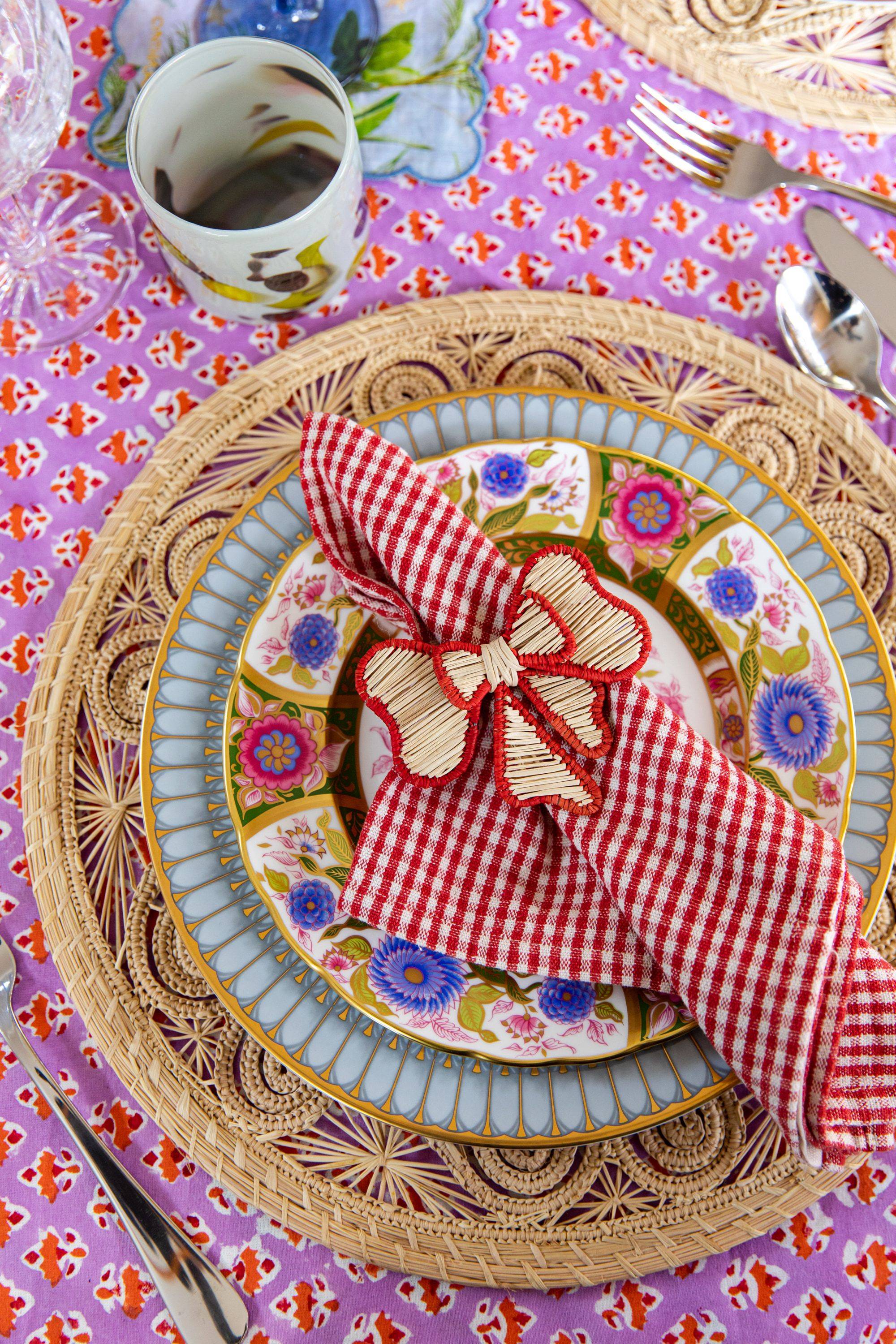 ---
Follow Maggie on Instagram! @maggiebdillon
---