Table Talk with Nan Philip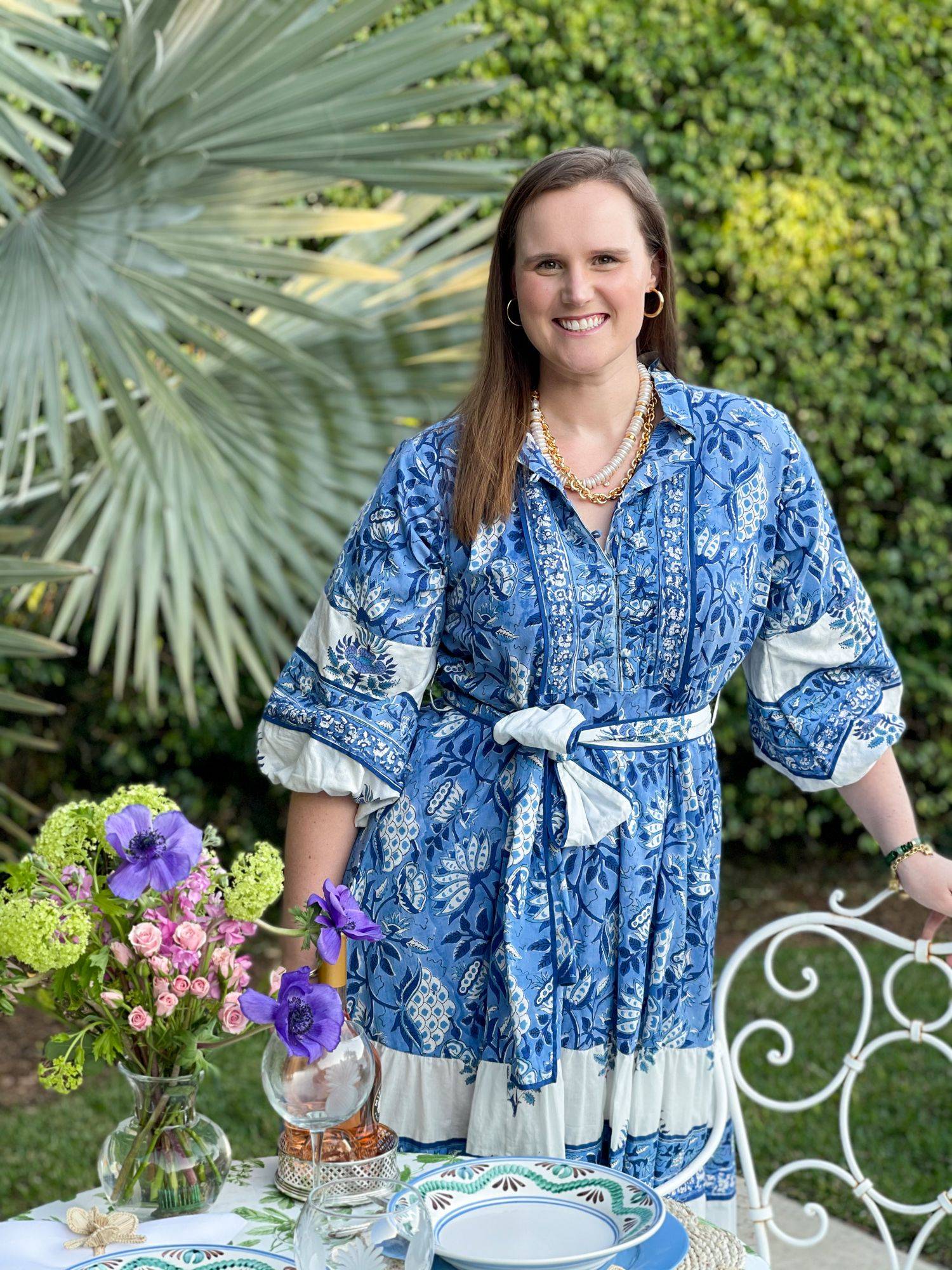 Nan Philip is a public relations and marketing consultant in the interior design and lifestyles space. Additionally, Nan shares her classic style and favorite finds on her Instagram (@nan.philip) and blog, Simply Elegant.
What is inspiring you right now?
Right now, I am loving everything in the color green! There are simply so many beautiful shades of the color. In the last few years, I think so many of us have lived blue and white (a classic color combination and one of my favorites!) but I think green is having a moment.
What are your favorite entertaining pieces in your home?
Too many to count - I go a bit overboard when it comes to collecting tabletop items. I just. bought a set of beautiful dinner plates from Carolina Irving and Daughters that I just love. I have long admired their hand-painted ceramics, so I am thrilled to add their Caterpillar Blue Dinner Plates to my collection. And then for something on the opposite end of the spectrum, I have a collection of silver flatware from my grandparents that is really sentimental to me, as I think of them every time I use it. I love to see the silver not only for dinner parties, but also for a simple Tuesday night meal; I think that. beautiful items should be loved and used often (not stored away for safe keeping in the cupboards).
What are your current three favorite finds from the Freshly Set websites? 
The Chestnut Green Tablecloth from D'Ascoli - I am having a green moment, so I think this botanical print is fabulous.
Orchid Napkin Rings - I think I order these napkin rings every I time I rent for Freshly Set. To me, they are just the perfect napkin ring as they will match with any tablecloth pattern and add dimension and interest to your tables cape.
Twirl Candles in Olive Green - I am obsessed with these candles - what a fun way to freshen up your table.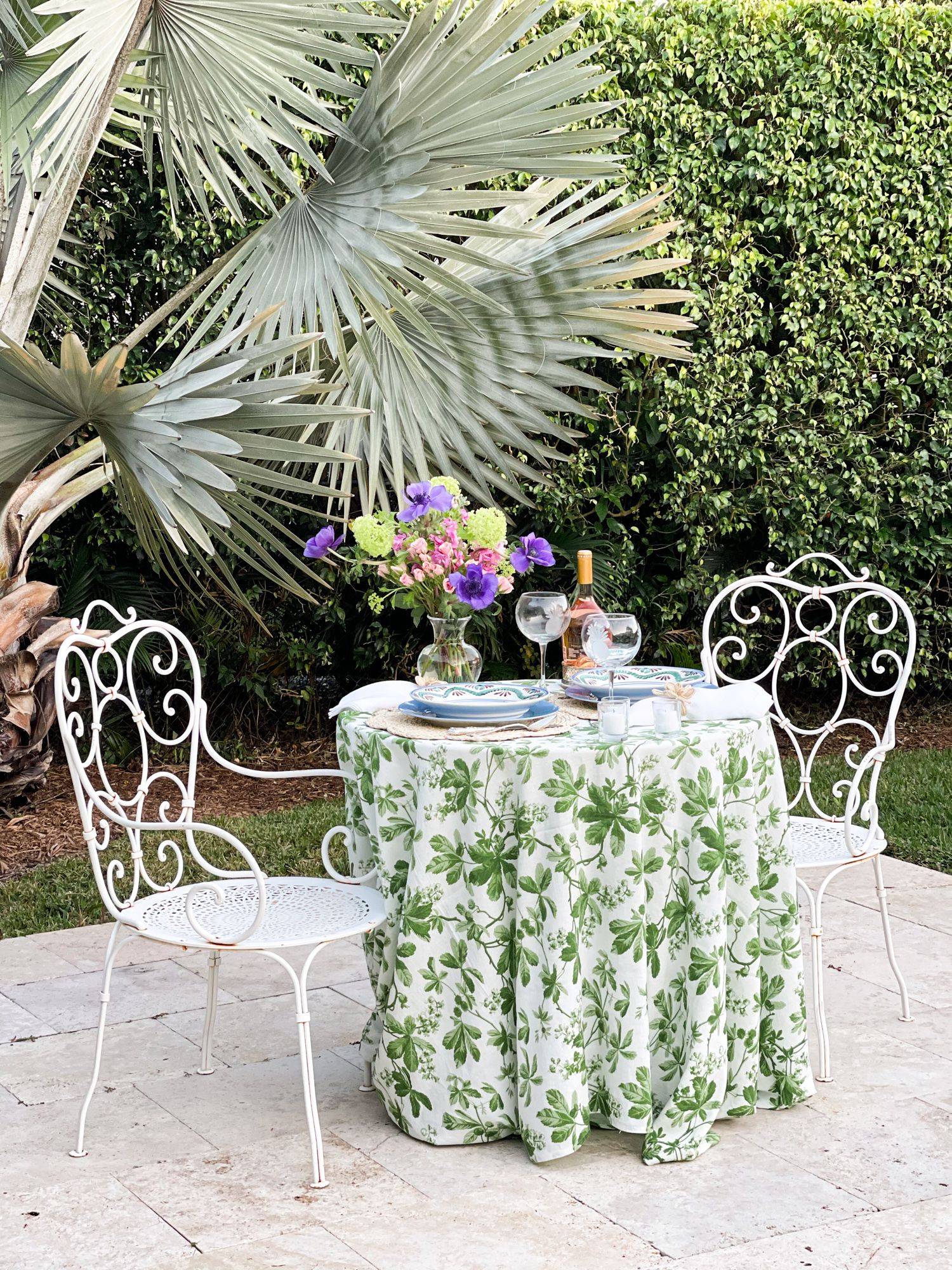 What is your home decor style?
Traditional with a twist. Full of pattern. A mix of old and new. I think a home should be full of items you love and pieces that reflect your personality and life experiences; if you love something, buy it!
What events will you use Freshly Set for?
The first time I used Freshly Set was over the Fourth of July last summer - it was such a fun way to set a festive, but chic holiday table. Since then, I have ordered rentals for Thanksgiving and Christmas, as well as various birthday dinners - basically all the big occasions.
We try to set the dinner table with placemats or a tablecloth and linen napkins more or less every night. Therefore, it is wonderful to be able to turn to freshly Set for special occasions so the table settings for those nights can be unique and different than our everyday look.
Who are your dream dinner party guests?
In a dream world - I would love to have dinner with my Great Grandmother, NanNan. She passed away just before I was born and my family always says that we are kindred spirits!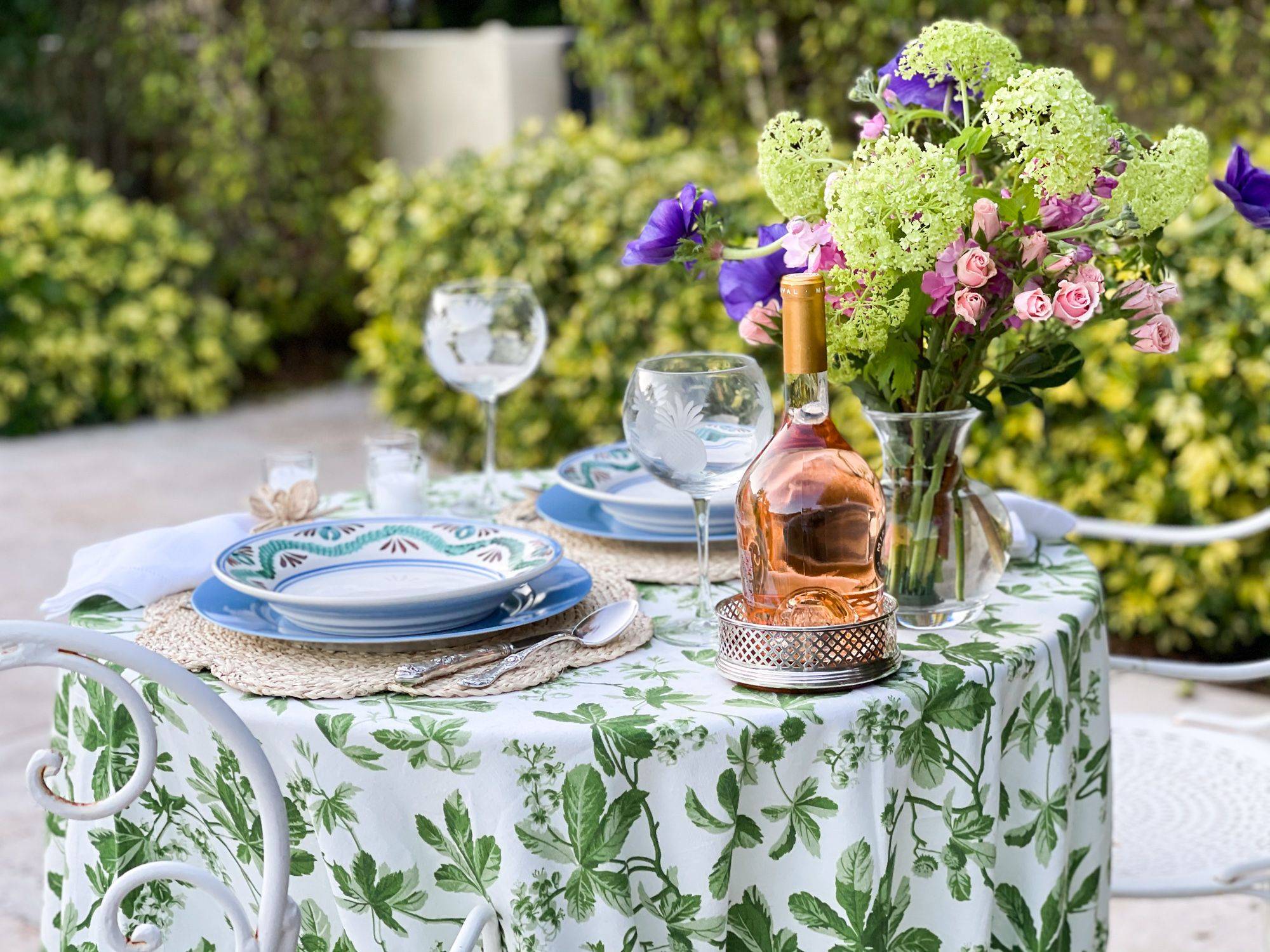 ---
What is the most inspiring event you ever attended and why?
Back when I worked in public relations at Blitzer & Co in NYC we once helped @pappasmirondesign throw a dinner party at their beautiful downtown apartment. Tatiana and Zan created such a chic setting - with two long dining tables, covered in beautiful vintage textiles with overflowing bright pink peonies lining the tables from end to end. It was beautiful, but not overdone in a way that is sometimes so hard to achieve.
Words to live and entertain by?
Kindness counts.
Your go-to hostess gift?
A wine coaster or small decoupage tray from John Derian.
If you could invite six insta-friends to your next party, who would they be?
Riley Sheehey (@rileysheehey), Natalie Steen (@thenatnote), Brooke Thorn McGowen (@thornalexanderstyle), Maddie (@gemsiloved) and Melissa Smrekar (@melissasmrekar).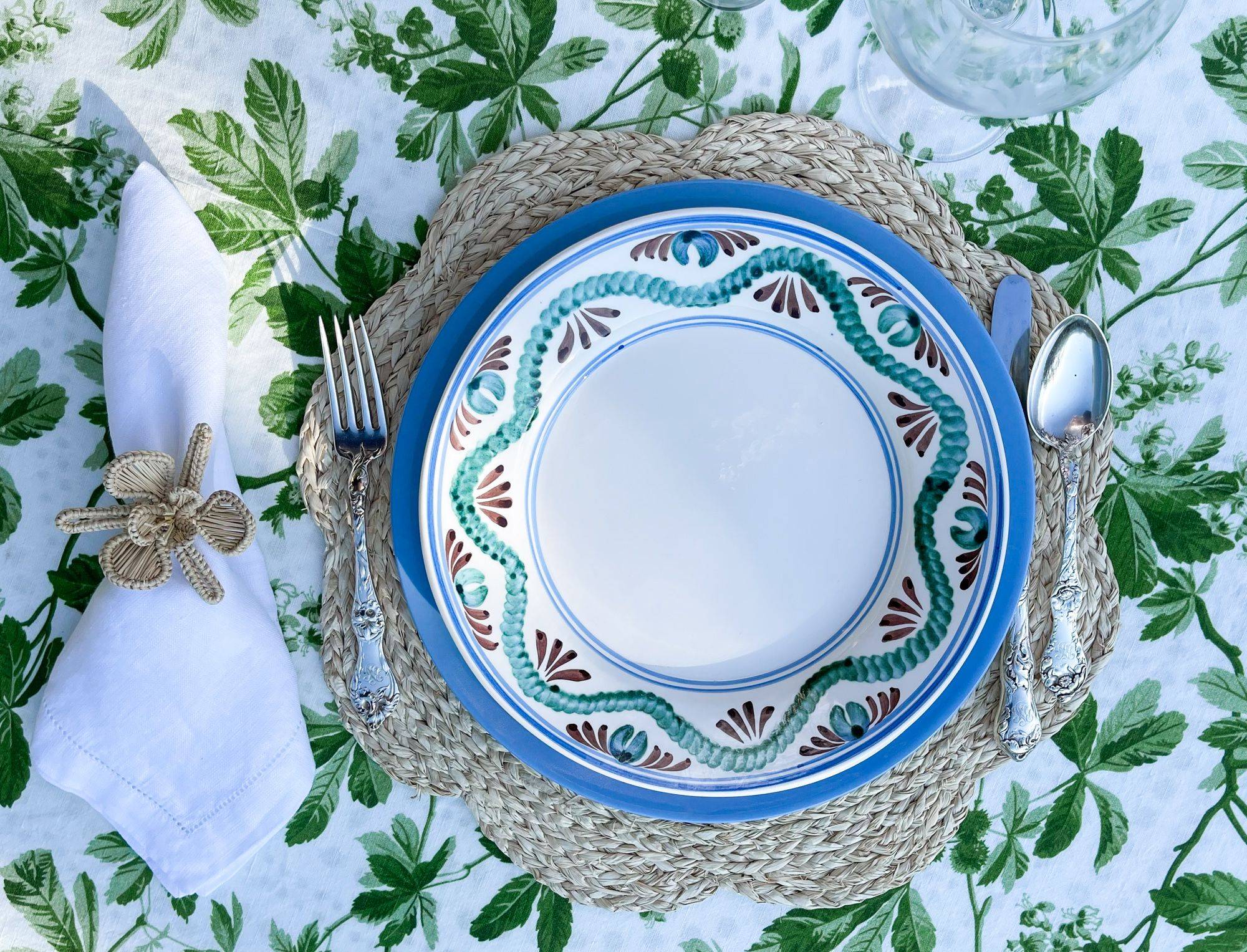 ---
Patterns: patterns or solids? Patterns.
Spot at the Table: Head of the table or in the middle? Middle.
Ideal dinner location: around the kitchen, outdoors, or a formal dining room? Outdoors.
Wine Glasses: Stemmed or stemless? Stemmed.
Serving style: Buffet, family-style, or served? Served.
Lighting: Candlesticks, candelabra, or votives? Candlesticks.
Seating arrangement: place cards or rules be dammed? Place Cards.
Atmosphere: Fancy without Fuss or Thoughtful but Casual? Fancy without fuss.
Music: classical, moody, upbeat, or fun mix? Fun mix.
Beverage of Choice: wine or cocktail? Cocktail.
Follow Nan on IG at @nan.philip.