Table Talk with Stephanie Covington

Stephanie Covington is the face behind A Life Well Saved - just a normal gal who like to overshare her life. You can call her a content creator if you'd like! Her background consisits of working for lifestyle brands, but she started ALWS as her own little creative outlet, with no agenda, just things she is loving and doing.
Where did the inspiration for A Life Well Saved come from?
I wanted to do something different and have one place where I could share my latest obsessions, deals and finds. I felt like there was a gap for actually attainable accounts that don't always break the bank and were actually cute.
What is your number one tip for finding the right deal?
Scour the internet! Get the name of the exact product you want and see where it is cheapest to buy. Always look up promo codes either by using the app Honey or signing up for emails.
How do you unwind after a long work day?
With a tall glass of white wine and a cookie (most likely Insomnia, Maman or Levain).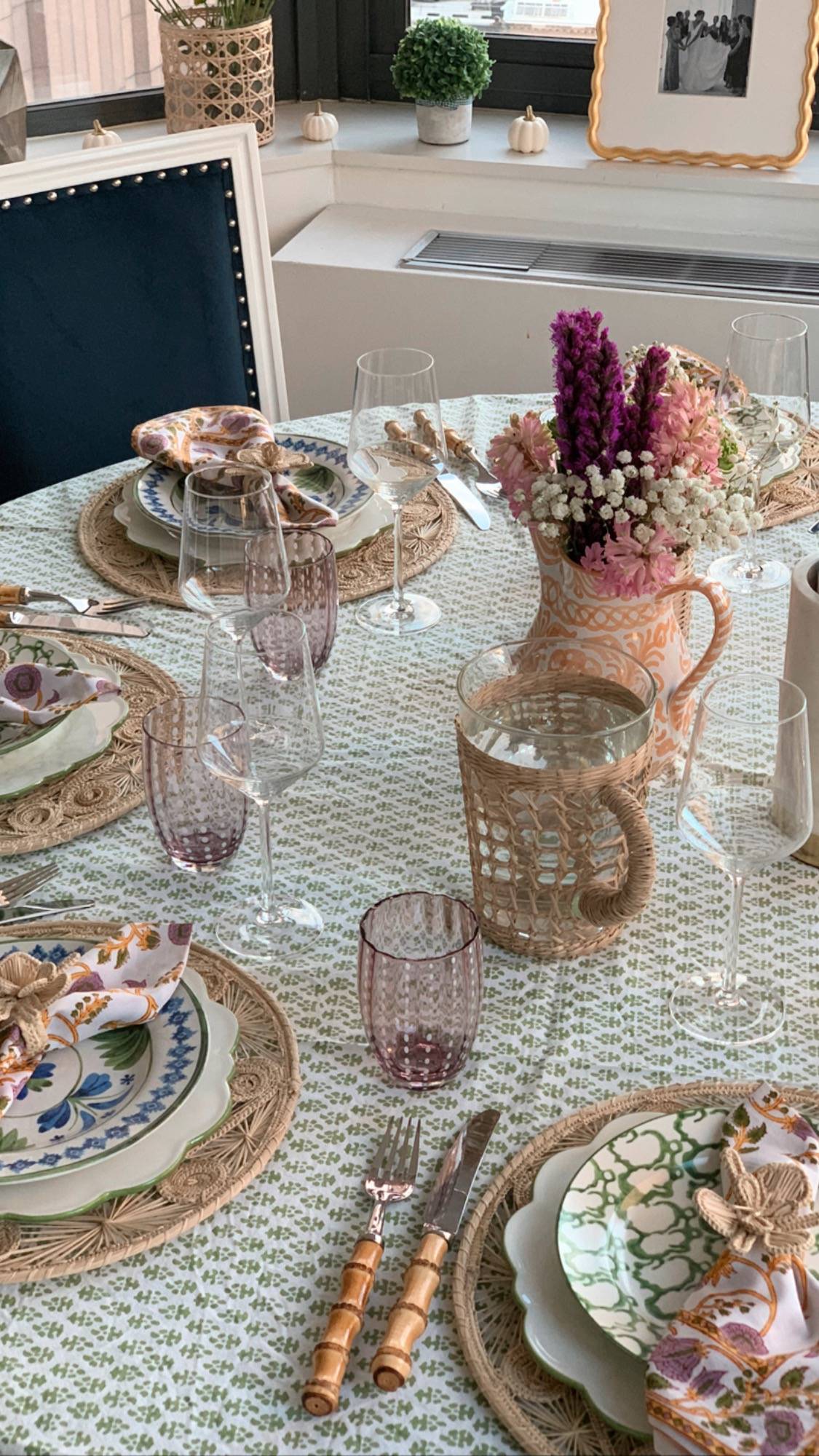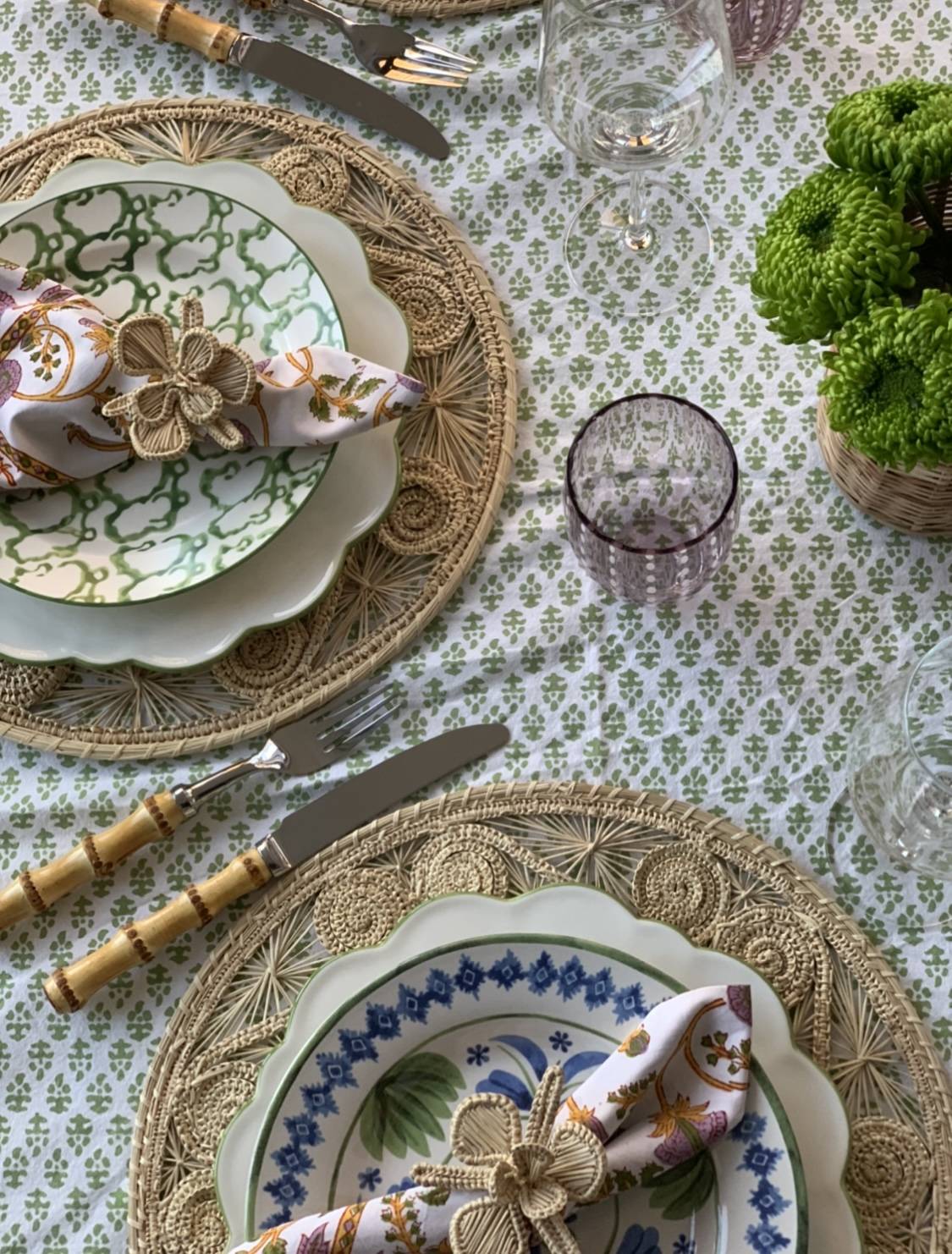 What is inspiring you right now?  
All the homeware and the newcomers that emerged during COVID.
How would you describe your style?
Traditional with a twist!
What are your favorite entertaining pieces in your home?
All of my Tory Burch spongeware: mugs, salads, plates and pitcher.
What is a staple piece everyine needs in their closet?
A stunning long coat that is preferably in a fun color.
What is your entertaining motto?
Never run out of wine!
What is the most inspiring event you ever attended and why?
Our wedding! Watching our nearest and dearest come together from all parts of the world for us and listening to their speeches is something we will never forget.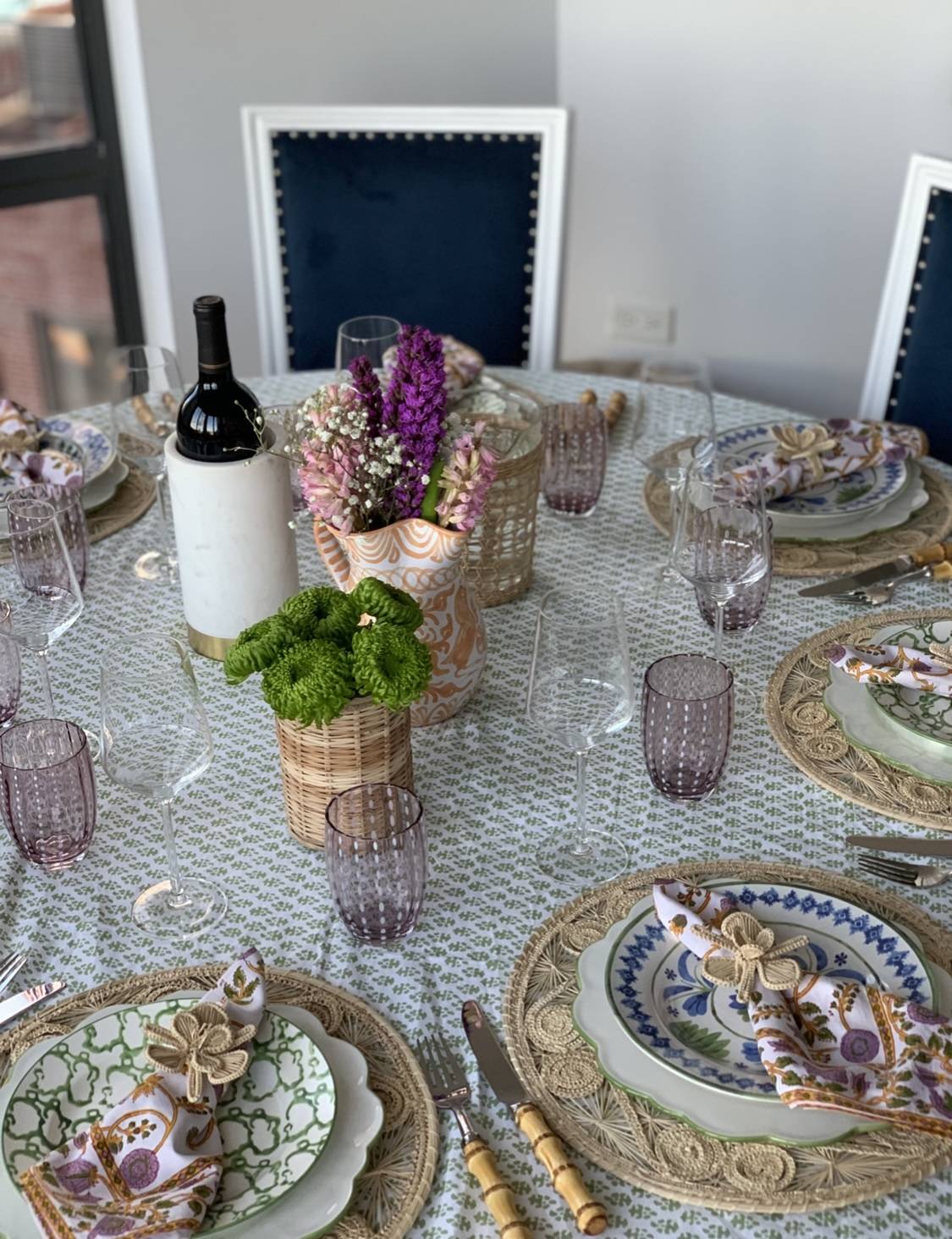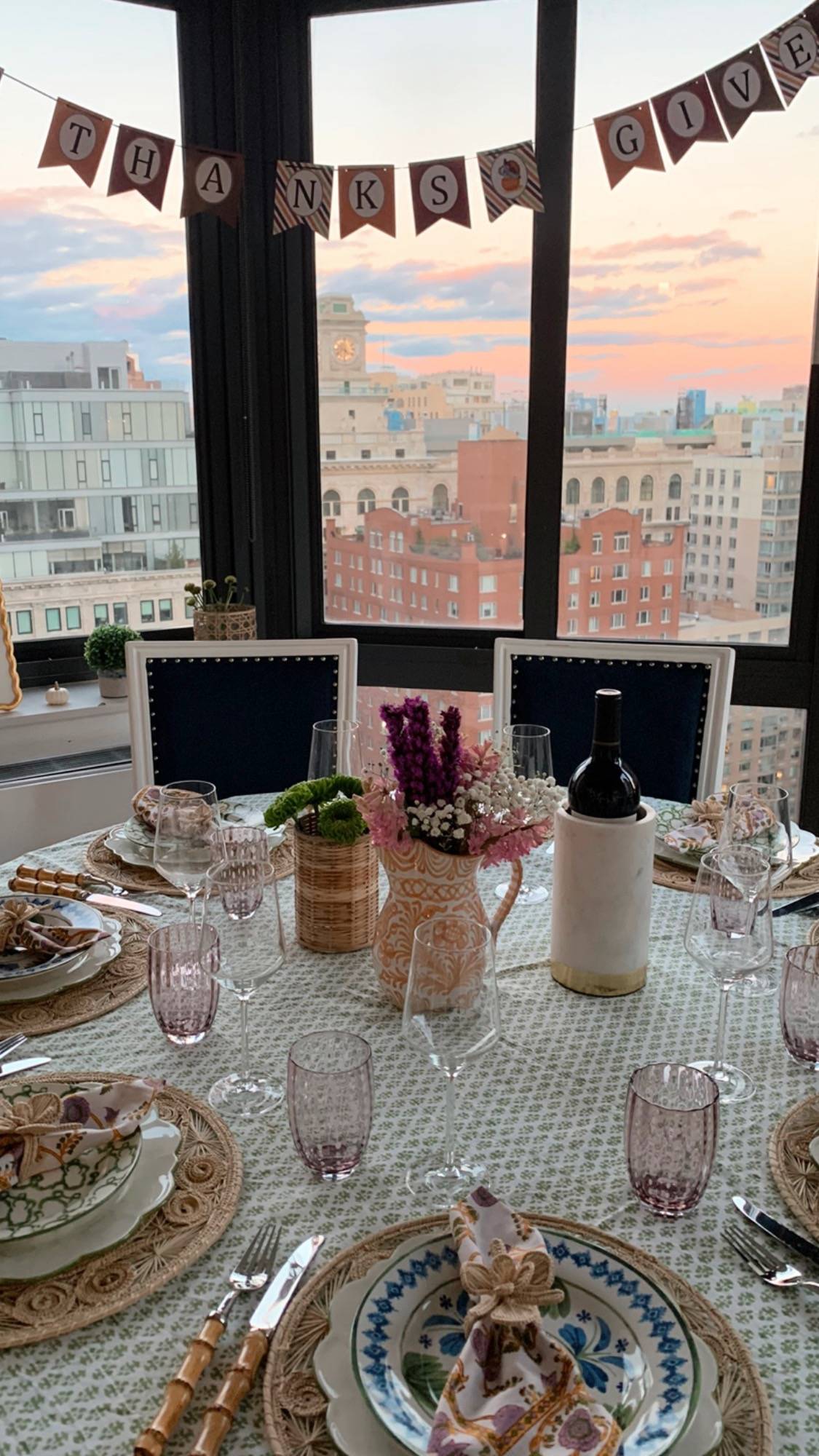 ---
Patterns or solids? Patterns
Head of the table or in the middle? Middle
Ideal dinner location? Around the kitchen, outdoors, or a formal dining room? Outdoors
Stemmed or Stemless? Stemmed
Serving Style? Family style
Lighting? Votives
Seating arrangement? Place cards (I am too type A)
Atmosphere? Fancy without fuss
Music? Classical but also a fun mix like JB
Beverage of choice? Cocktail
---