Table Talk with Suzanne Duin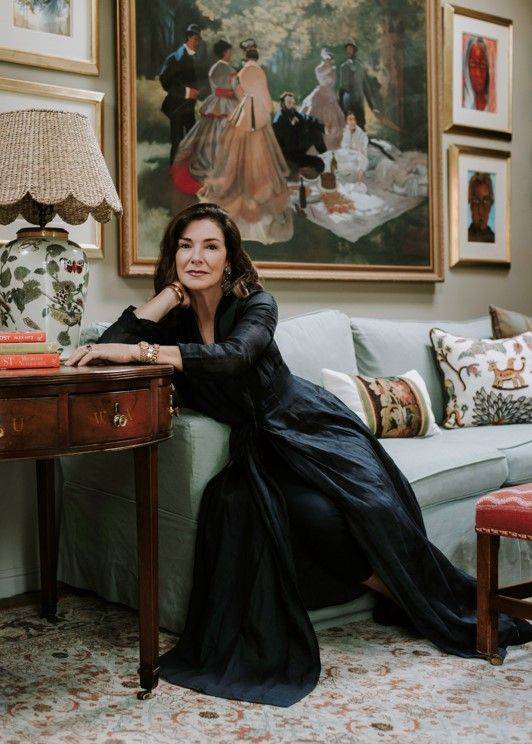 Suzanne is an Interior Designer who has imported containers from Europe of antiques and accessories since 1997 (Maison Maison) and now designs woven accessories in Asia for sale on the wholesale market. With the time she has left, Suzanne services a handful of design clients and her own renovation of a historical home in Houston, TX.
What is your favorite part about what you do?  
Love to create and love to travel! Fortunately, I often do both. Nothing more fun than a buying trip - thrill of the hunt!
Where do you find inspiration?
Always in my travels for influencing my design aesthetic and for inspiration in my collections.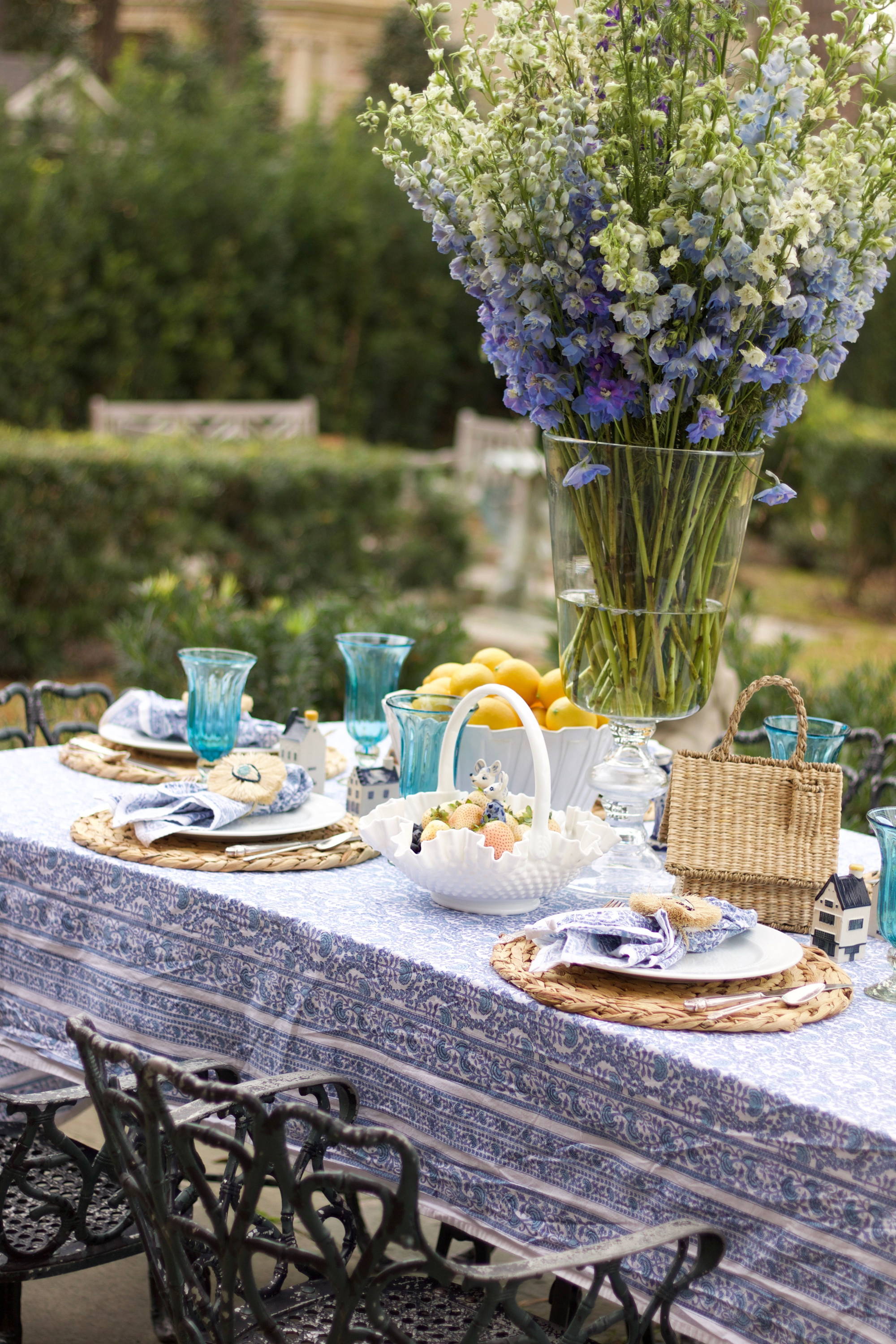 What are your Freshly Set must haves?
What events will you use Freshly Set for?
So easy and what a great idea! I can always set a 'fresh table' with this concept and not feel guilty hoarding too many napkins. We entertain often from grilling outdoors, eat in kitchen dinners and garden parties!
If you could invite six insta-friends to your next party, who would they be?
@markdsikes, @palomacontrerasdesign, @marthastewart48, @gustthepoodle, @carolyneroehm, @bunnys_eye, and just to keep things fun, @oprah!
How do you incorporate your personal style into your entertaining?  
I love collections and in all my travels around the world, I have amassed a few collections to share with my friends within my home.
How do you unwind after a long install or work day?
Wine and either a long walk or a hot bath...did I mention wine???
What are your favorite colors and patterns to mix and match?
Always a blue and white girl, but love color and don't hold back on exploring all sorts of combinations. And as to patterns, I love florals, toile, paisley, stripes and have never met a check I didn't like!
What is your go-to hostess gift?
A bottle of wine usually - we are also in the wine business in Napa. But I do love to share my love of Glassy Baby candle/votives - so pretty and collectable!
What is your entertaining motto?
Advance planning is a must to enjoy the evening if I am cooking, but I do not shy away from ordering in and hosting a group of friends in an impromptu evening. Plan well, but then relax and let the evening happen!
Is there anything you are working on or having coming up that you would like to share?
My own spectacular home here in Houston! It is going to be a dream come true and cannot wait to share!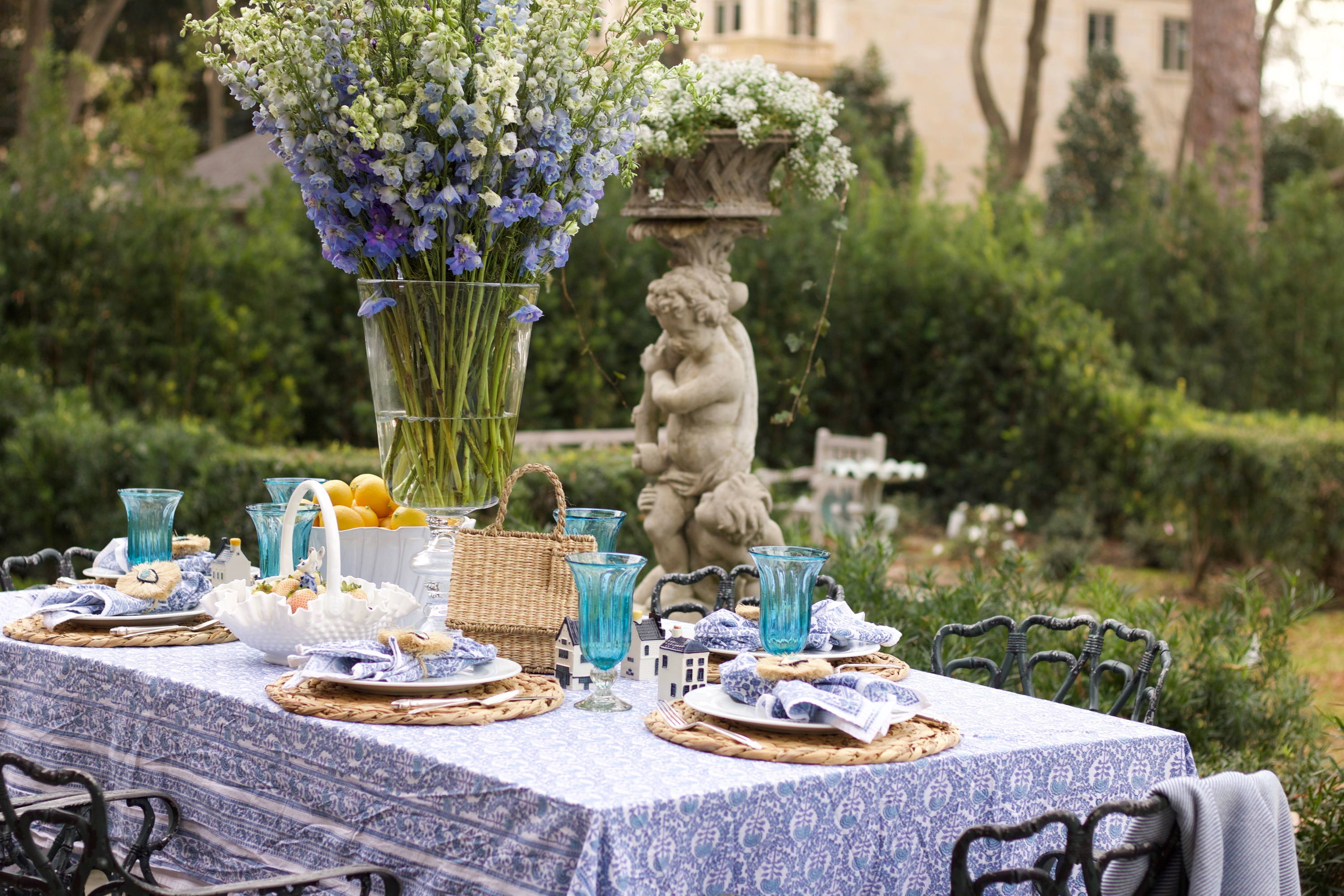 ---
---