Tips from Top a Stylist: Liz Strong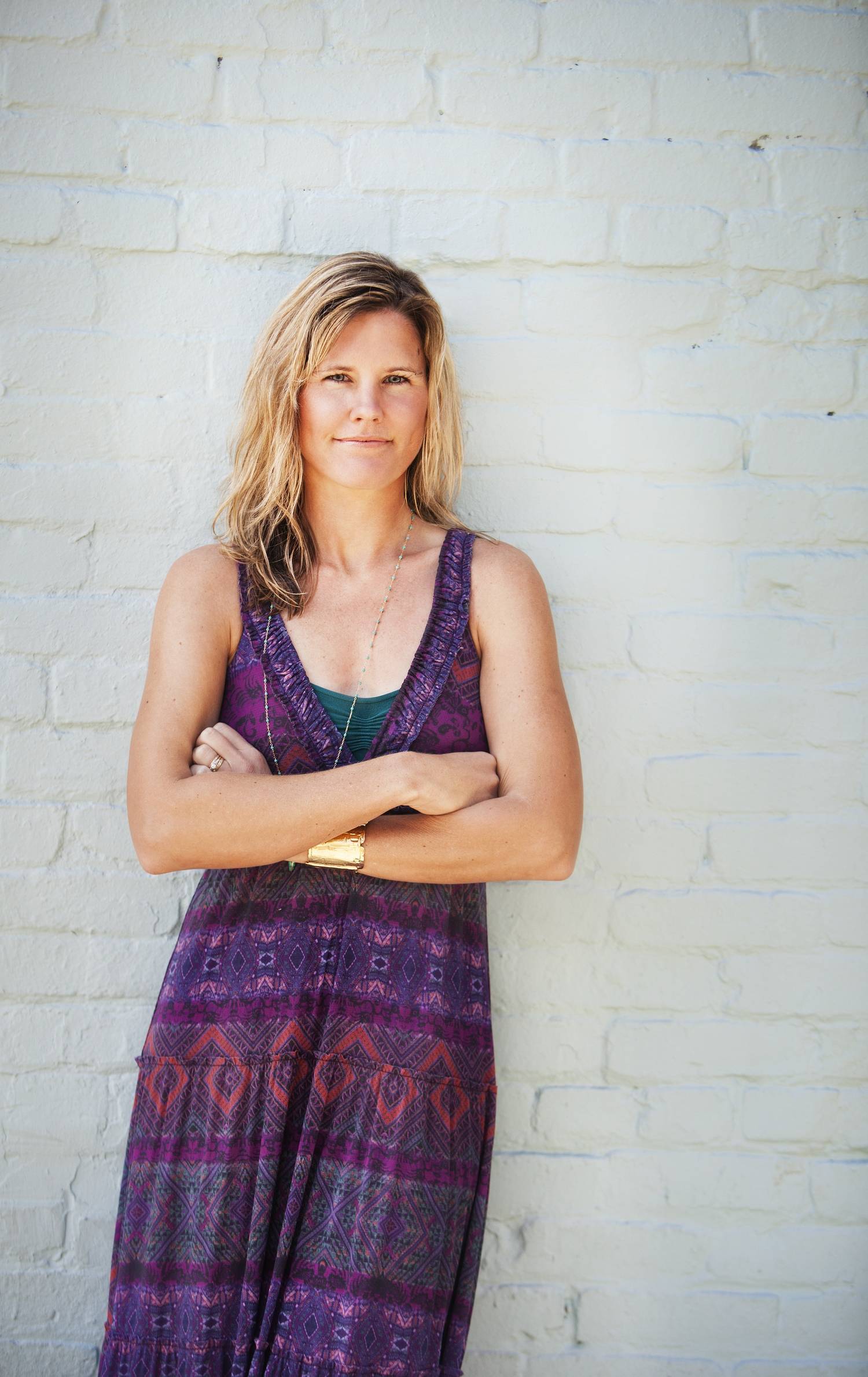 LIZ STRONG, a Los Angeles-based producer and photography stylist, received an interior design degree and was accredited by ASID (American Society of Interior Design) before accepting the role of decorating editor and later homes editor for Coastal Living magazine. As a Coastal Living editor, she shared her style sense with over five million readers nationwide. Liz produces, art directs, and styles interiors and lifestyle stories for both advertorial and editorial clients. Liz's work extends to a number of home-focused advertorial clients, such as Serena & Lily, Boll & Branch, and Amazon as well as a variety of national shelter titles, including Coastal Living, Southern Living, Country Living, Traditional Home, Garden & Gun, House Beautiful, HGTV, Better Homes & Gardens, Elle Decor, Esquire, and Veranda.
How did you become a stylist?
I went to school and began my career in interior design. From there, I went on to become the decorating editor at Coastal Living Magazine. I loved the art of photographing homes so much, I took those skills and became a full-time photography stylist. It also gave me a lot more flexibility in terms of schedule.
What do you love about your career?
I love interiors and the way a home or space affects the way we live - its interesting to see the way we live in different towns across America, as well as abroad. I love the creativity of the process of making a room read on film and also having a constant wheelhouse of inspiration.
What is a typical working day for you?
We take a day (at-least one) to prepare for each project. That involves a trip to the downtown flower market in LA (or a local market if I'm working remotely) and a trip to the grocery store for food props. I always need to stop by the location to see what else we may need in order to prepare for the shoot the following day, such as, vases, pillows, rugs, bedding ect. Shoot days typically start at 8 or 9, if we are in a home and we work until dusk photographing the home space by space in order based on light. If we are working in a studio, we typically have more regular hours, but it depends.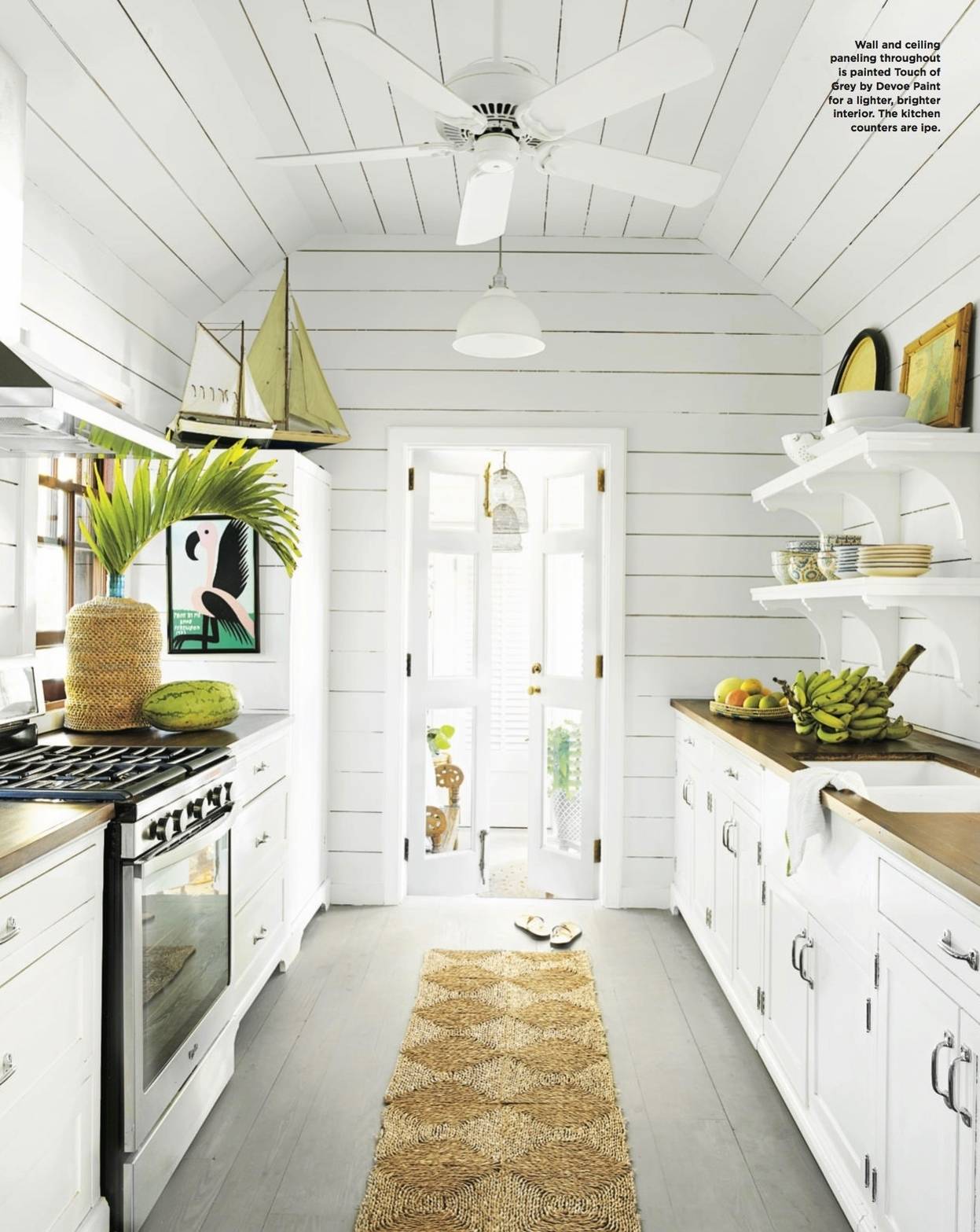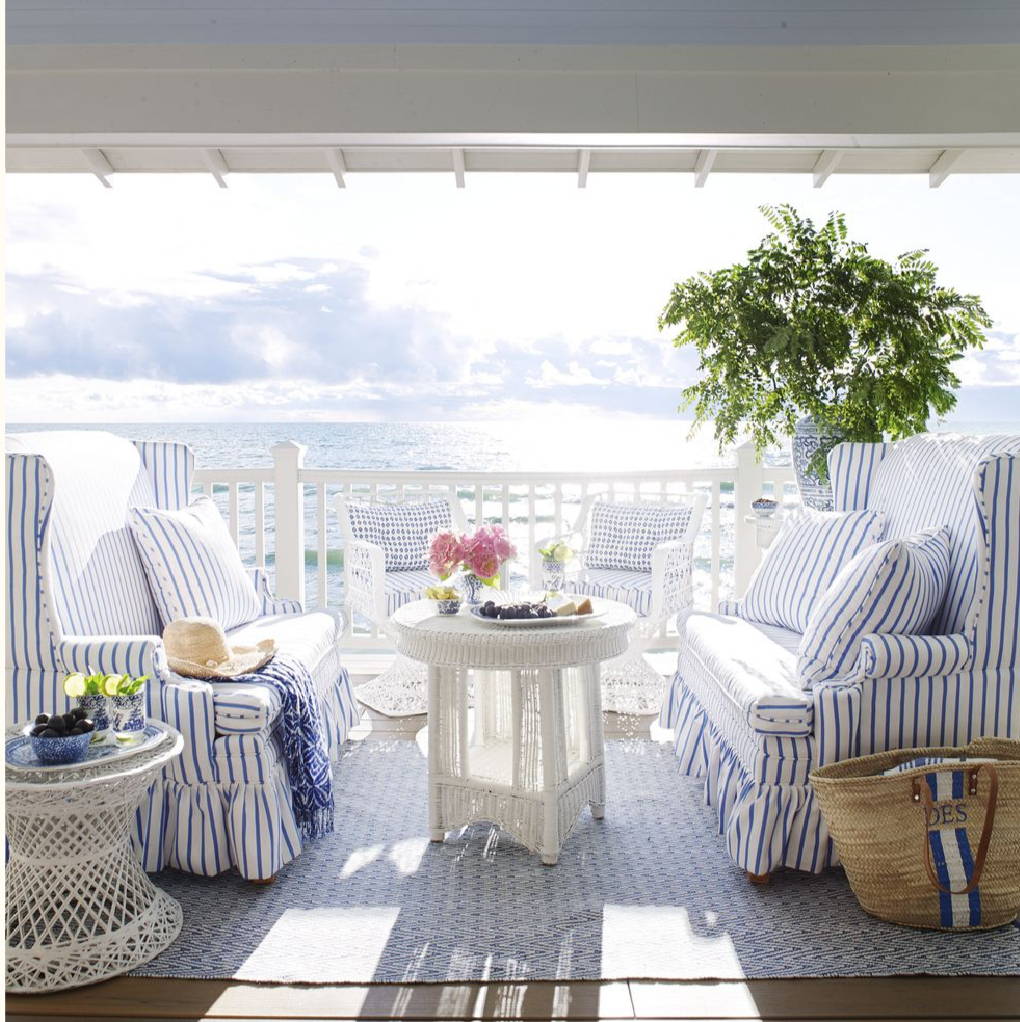 What are your favorite projects to date and why?
I had the opportunity to style decorator Amanda Lindroth's book, Island Hopping, which was published by Vendome Press. That was super-exciting because I love her personal style so much and it suits my nature, perhaps more so then anyone else's. I spent a year with photographer Tria Giovan in the Caribbean working on that project. I like the challenge of styling in the islands - where you must come up with every single flower, branch, or fruit. In other words, there's no flower market available and no shipping anything in, flowers, vases or otherwise. So, I use what I can get my hands on and often climb a tree for a flamboyant bloom or stalk of bananas.
The islands make me happy - I mean, i know they make everyone happy, but I always feel at home there! I prefer tropical flowers and trees to any other group.
Your career has taken you all over the world, can you tell us some of your favorite destinations?
I've been to almost every island in the Caribbean. My favorites are Jamaica and Cuba. Jamaica will always be a special place to me...
I really like the coast of Maine as well, and the Great Lakes are always a treat.
I love any job in Mexico - I really like Mexico! I've done a number of shoots in Baja but also one on Isla Holbox recently, which was neat.
I've done a handful of jobs in Utah - which is a state thats so beautiful and exciting to me travel-wise. There are so many other places... I have traveled so much.
A lot of my favorite places also are dependent on the job there and the people. I've met many wonderful people all over the place - most whom I still keep up with fairly regularly... of course Instagram helps with that!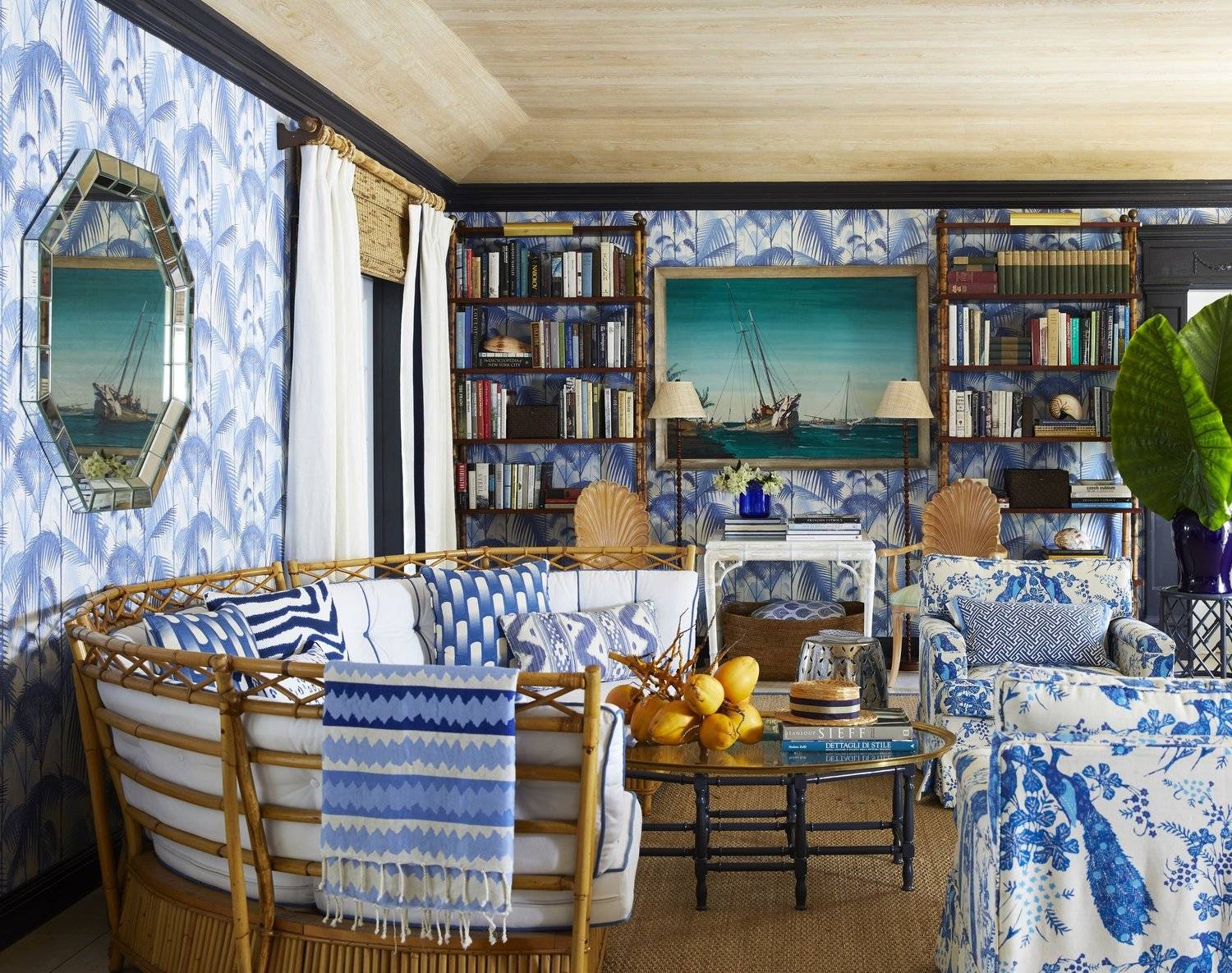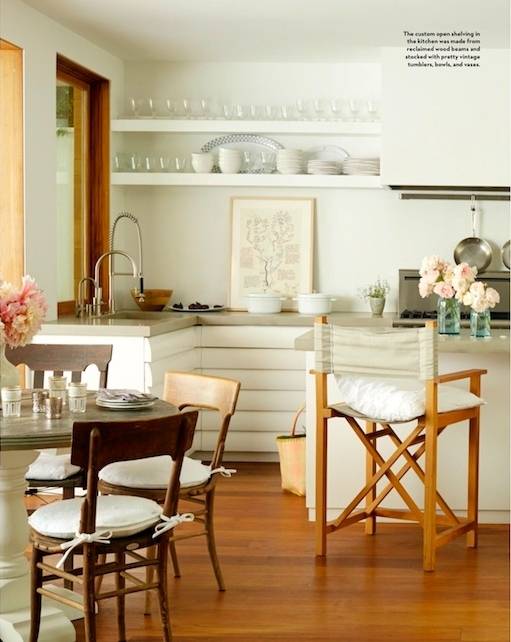 What are your go to styling accessories?
Large leaves, oversized branches, and wild arrangements cut right from the landscape. I prefer anything I can cut myself versus bought in a store. Of course, that's not always possible for fitting the space, but when I have the option...
We love the interiors of your Joshua Tree homes, can you tell us a little about decorating in the desert?
Decorating in the desert needs to pick up on sense of place - neutral colors and raw materials. Simplicity. Joshua Tree is such a special place!
(Check out Liz's Joshua Tree Home HERE)
You've styled some beautiful tables, can you tell us your top tips for styling tabletop?
Setting is important, whether indoors or out. After that, LIGHTING! Lighting is everything and it creates a mood. String lights and candles bring a great glow and a certain romance.
I always prefer a long rectangular tables versus a round. I like to arrange them end-to-end to create long, dramatic rows, if I need to seat many.
Indoor furniture brought outside always looks great - whether it be a dining table and chairs or a sofa. It's unexpected and elegant.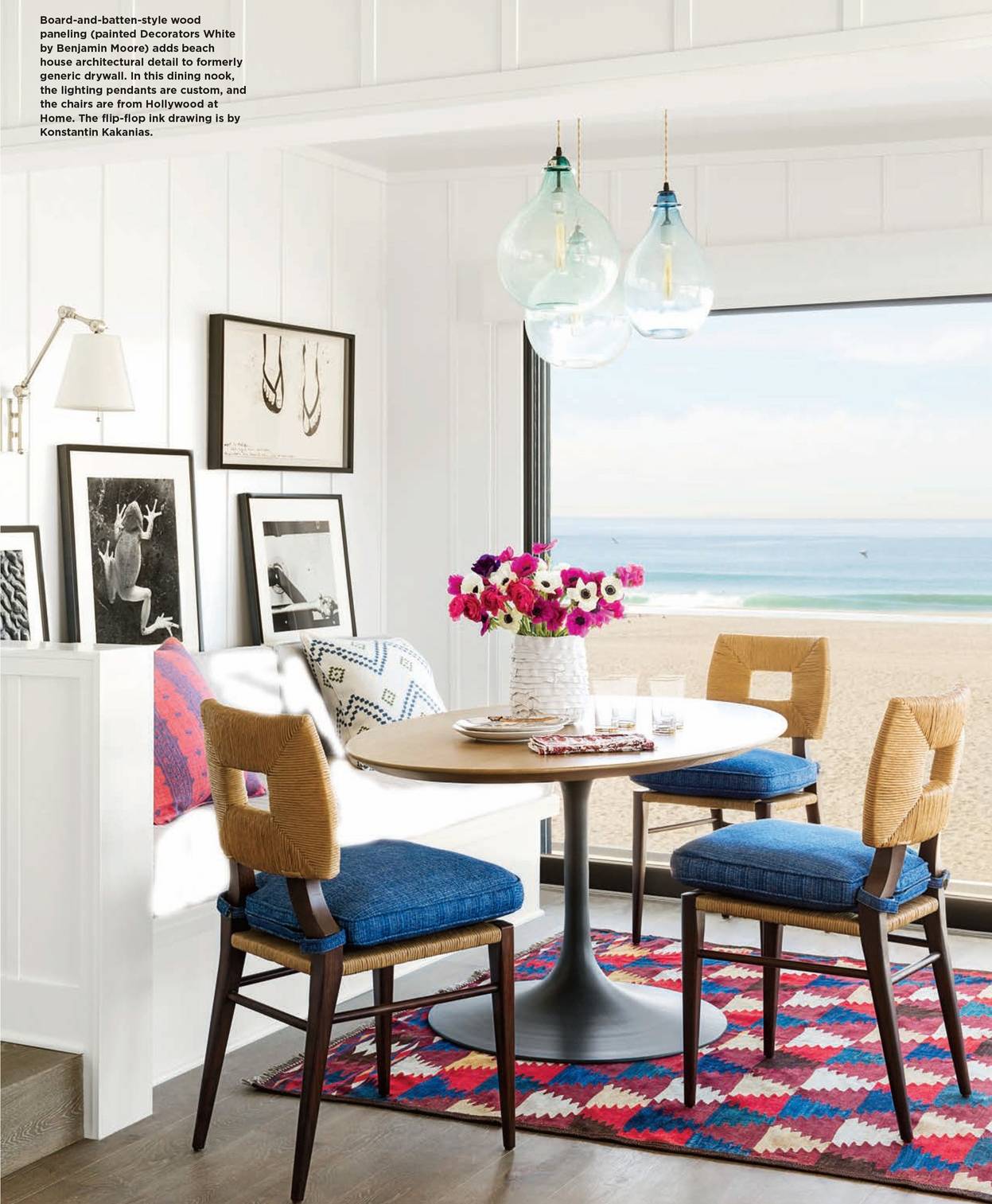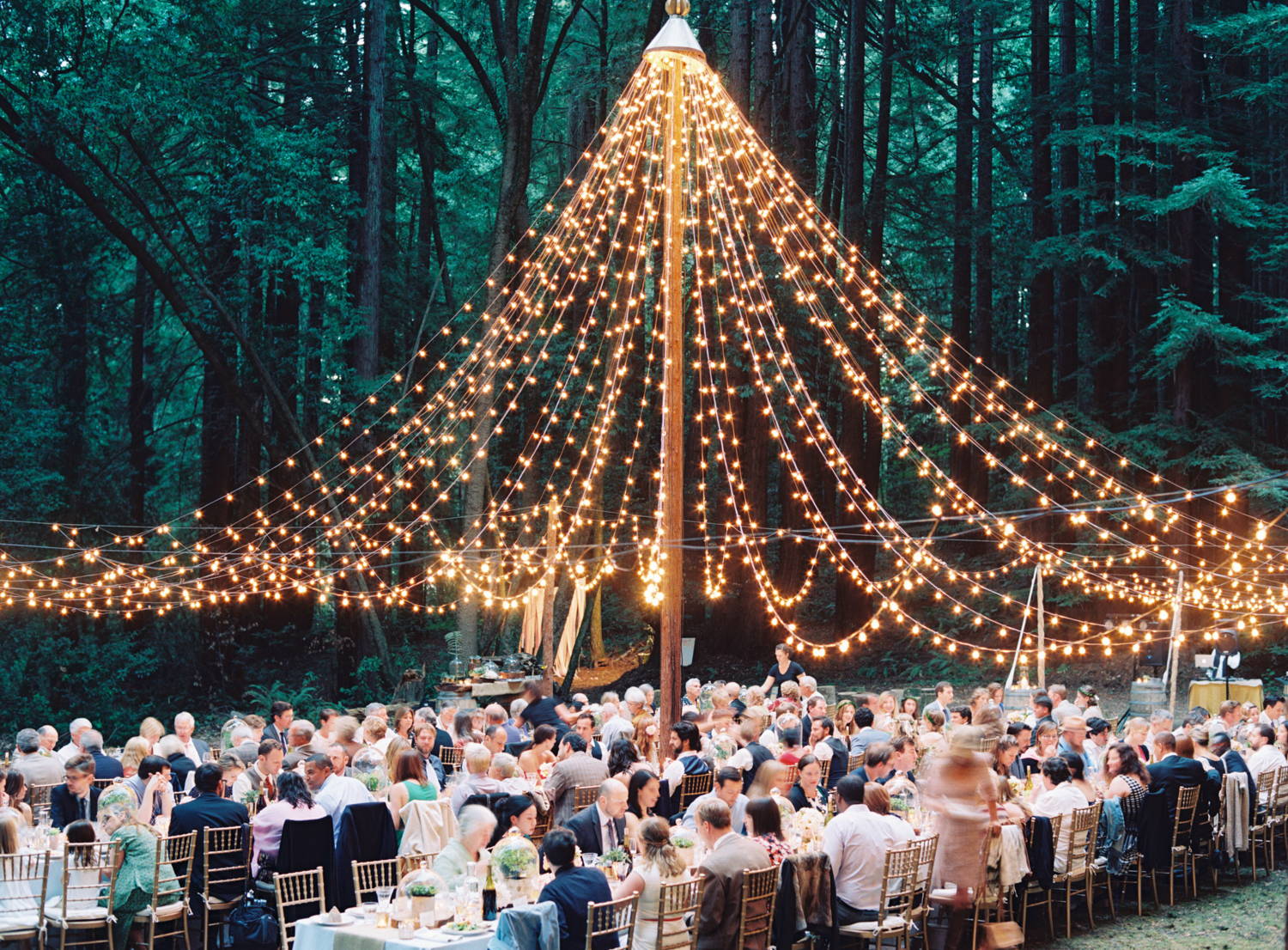 Tell us about your gorgeous Freshly Set photoshoot?
I brought my dining room furniture out onto my back patio, which is in the garden and where we typically entertain. We already have string lights overhead and the indoor furniture brought outside makes the space and occasion feel special. A pair of spectacular emerald hurricanes offer a soft glow to the table. I chose the tablecloth to go with the garden setting with blush napkins for contrast.
The china was my grandmother's. China always looks great outside and elevates a table scape. Bamboo flatware brings it down a notch and a wild arrangement of fuchsia bougainvillea finishes the look. A woven wicker ice bucket and a wicker fly catcher are outdoor staples!
What are your favorite items on Freshly Set?
Iraca placemats (I've always wanted these) and the chic fern tablecloth!
What upcoming projects are you excited about and why?
My own home in Los Angeles will be in the September 2020 issue of Better Homes and Gardens— so, I can't wait to see that issue!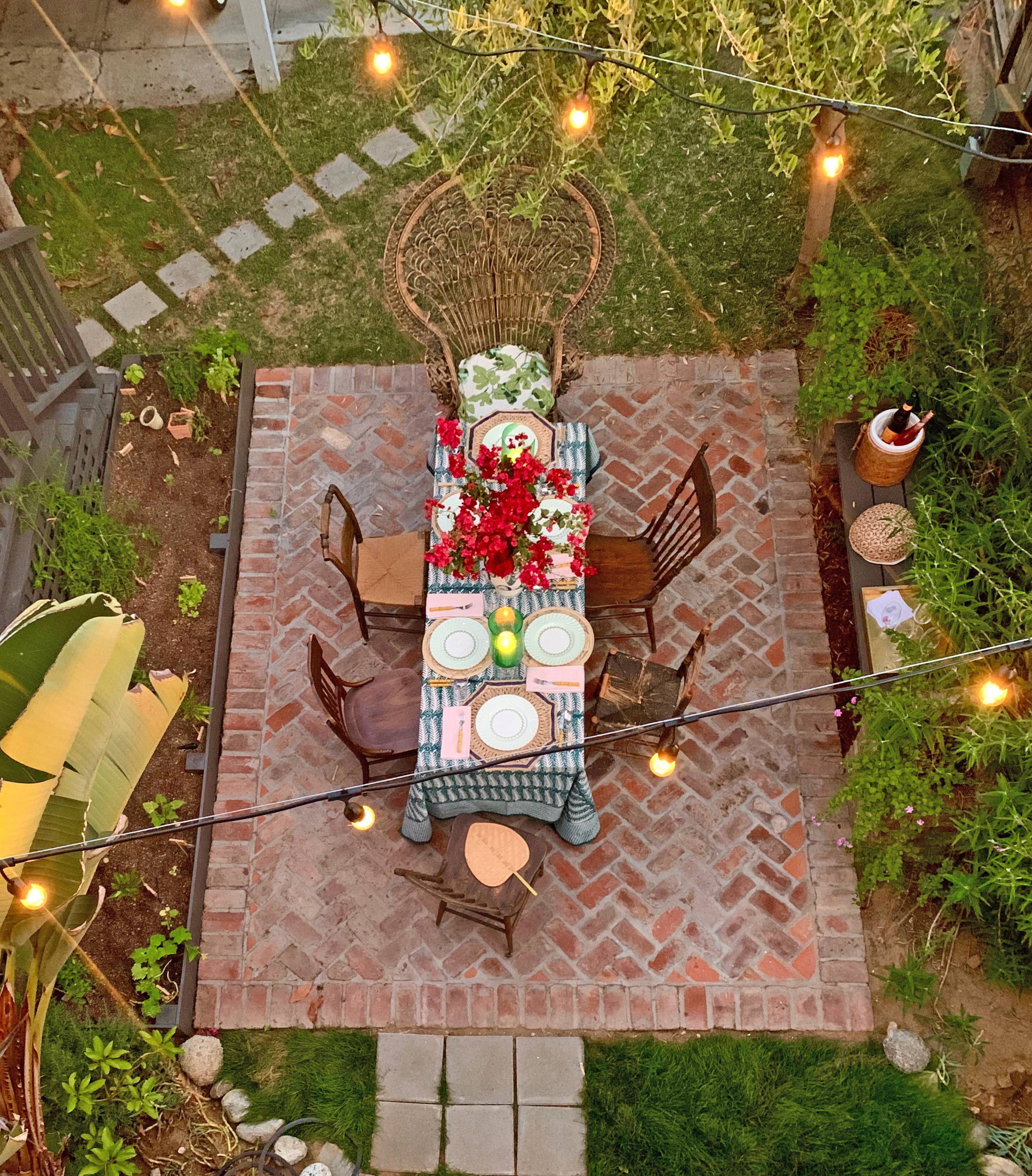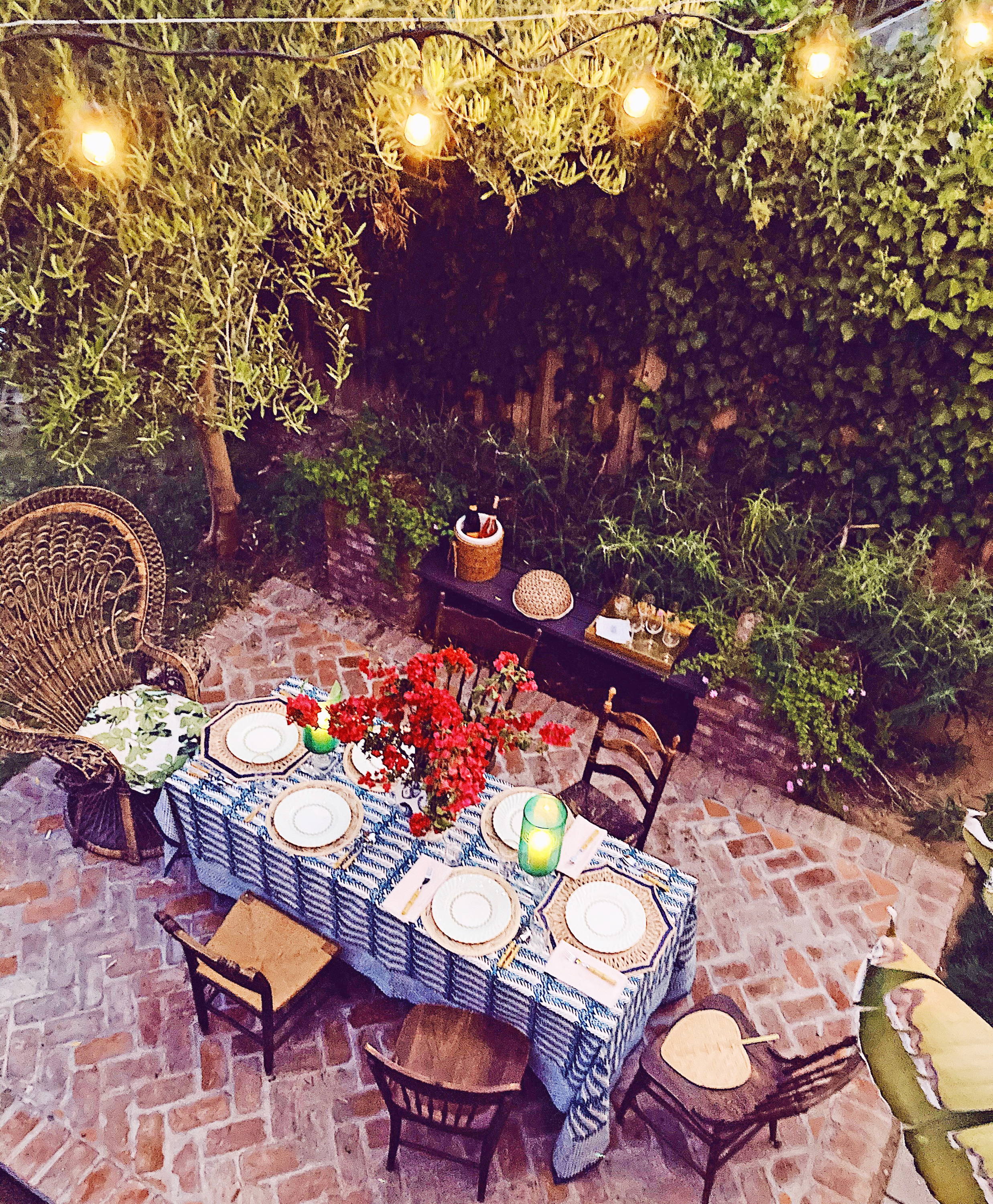 Patterns or Solids?
Patterns
Spot at the Table: Head of the table or in the middle?
I'm flexible!
Ideal dinner location: around the kitchen, outdoors, or a formal dining room?
Outdoors
Wine Glasses: Stemmed or stemless?
Stemless
Serving Style: Buffet, family style, or served?
Family Style!
Lighting: Candlesticks, candelabra, or votives?
Candlesticks
Seating arrangement: place cards or rules be dammed?
Rules be dammed!
Atmosphere: Fancy without Fuss or Thoughtful but Casual?
Thoughtful but casual
Music: Classical, moody, upbeat or fun mix?
Upbeat
Beverage of Choice: wine or cocktail?
Cocktail