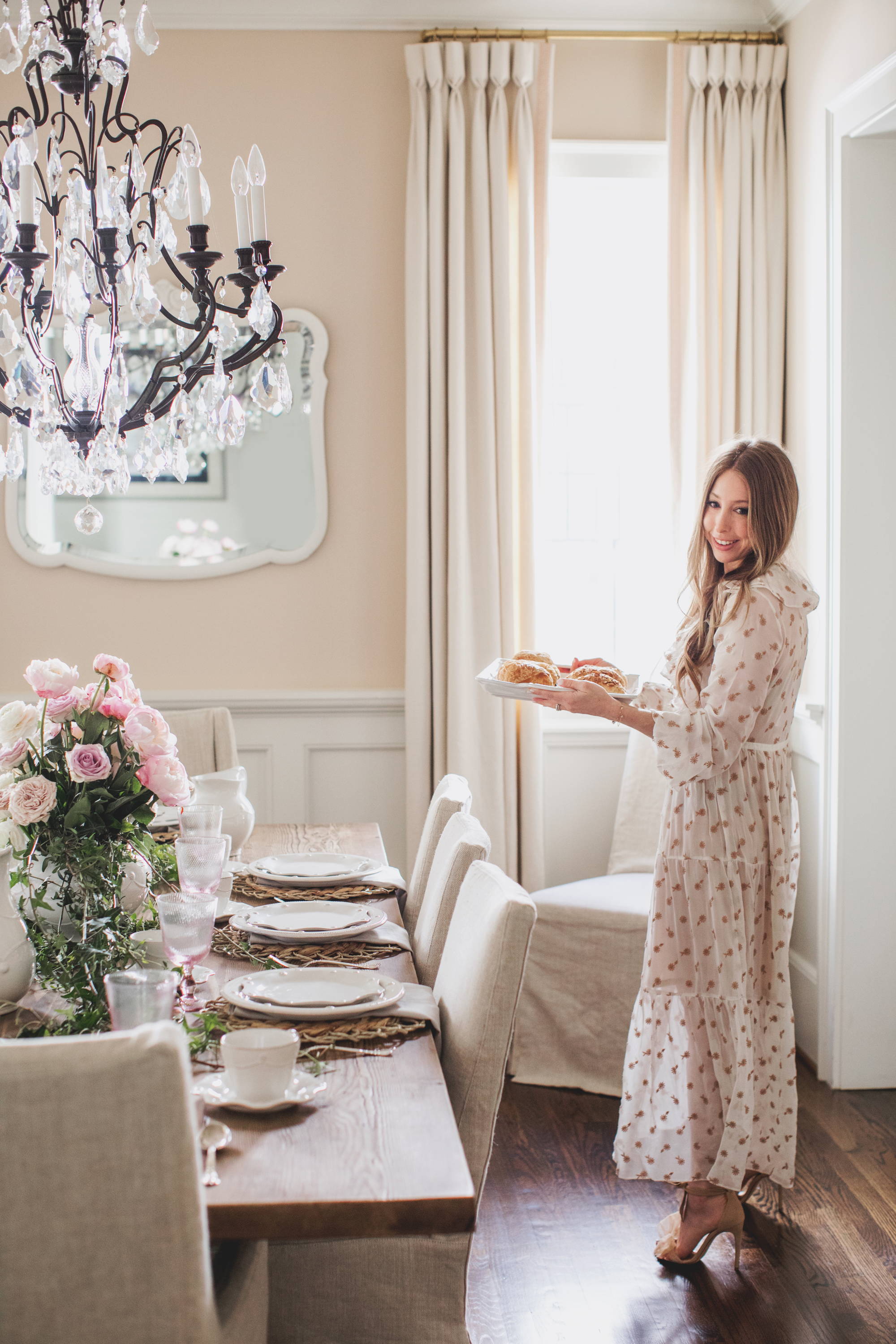 Emily Hertz is an Atlanta-based, NYC-born lifestyle blogger with a passion for party styling and an affinity for all things beautiful.
Upon having her daughter Elle, the former Director of Marketing at Spanx stepped out on her own to launch Born on Fifth, an aesthetically-driven site and accompanying social channel which highlights Emily's favorite fashion, entertaining ideas and tot-friendly finds.
What makes a wonderful party host?
Someone who has thought of every detail in advance and walked through the party as though they were a guest.
Who do you think the most skilled and gracious party hosts are?
I would love to be a fly on the wall (or have a seat at the table) at one of Cathy Graham's storied affairs. Alice Naylor-Leyland and her mother Serena Fresson also lay beautiful tables.
@cathybgraham @mrsalice @serena_fresson
What is inspiring you right now?
I just watched The High Life. Slim Aarons and the people he photograph are always a source of inspiration.
What are your favorite entertaining pieces in your home?
I love pulling out our silver serving pieces when we entertain. Each was a wedding gift.
What are your current three favorite finds from the Freshly Set websites?
The vera placemats, the pink bohemian linen tablecloth and jade paisley napkin!  
What is your entertaining motto?
Have fun with the pieces you love and outsource the rest. When we entertain, I handle the table, florals and playlist and my husband does the drinks. We typically cater or bring food in! I also hosted a birthday dinner party at Le Bilboquet once and it was quite lovely. I find that most of my best tables / parties surround birthdays and holidays.
Who are your dream dinner party guests?
I would love to have a dinner party in our gardens with some of the people I feel like I talk to the most...but have never actually met! Caitlin Fisher , Courtney Grow, Nicola Mclaughlin and some of my favorites I know in real life like Sarah Bray  Clary Bosbyshell, and Mary Catherine Brownfield.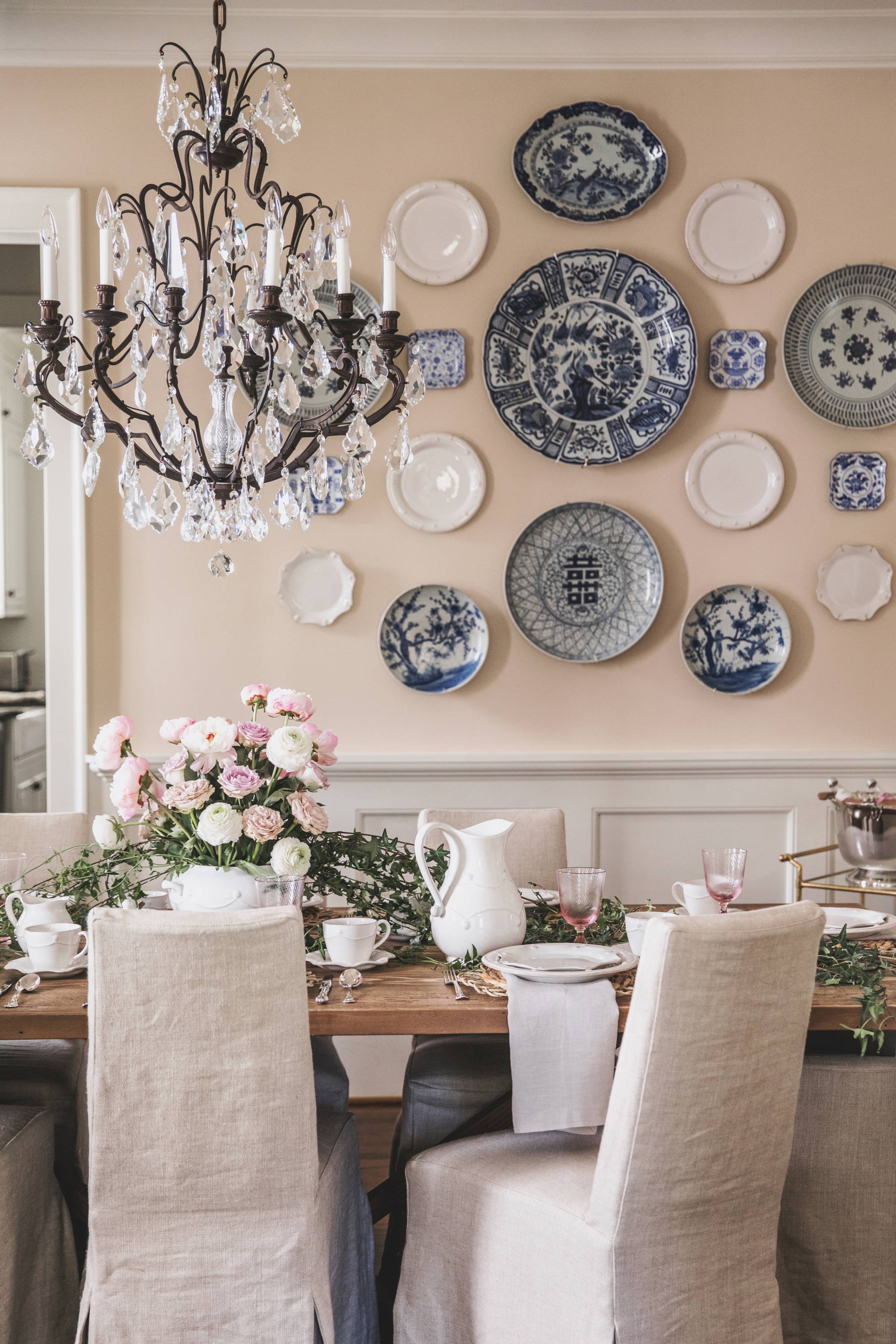 What are your butler's pantry staples?
Extra napkins, pearl cocktail toothpicks and a stocked back bar.  
What is the greatest party you have ever thrown and why?
One of the most fun was a Hanukkah dinner party I hosted a couple of years ago. The chandelier was decked with baby's breath, the table was filled with flowers, I used bows with pearl letters as place cards and threw Christmas crackers on the table too (because why not!). We all got dressed up, including Elle, who was three, and my friend's then-six-year-old son. It was the perfect combination of fancy and fun. It all came together quickly and I didn't photograph it properly, but it's etched in my memory.
What is the number one rule every good host or hostess must remember? 
It's more of a tip than a rule. I love coordinating my outfit with my table...it sets a mood.
What is the most inspiring event you ever attended and why?
I went to a gorgeous wedding at the Swan House...the tables were set around front of the house, the first time that had been done. It was straight out of a movie. Beyond!
If you could invite six insta-friends to your next party, who would they be?
I was just talking about my dream dinner party table for the collaboration I did with Courtland of Courtland and Co. and artist Riley Sheehey--Riley made place cards for me to have on hand just in case their calendars open up ;)  
@mrsalice @aerin @courtlandandco @cestriley @ebazillian and me...I saved myself a seat at the table!
Words to live and entertain by?
Just add flowers.
It's more of a tip than a rule. I love coordinating my outfit with my table...it sets a mood.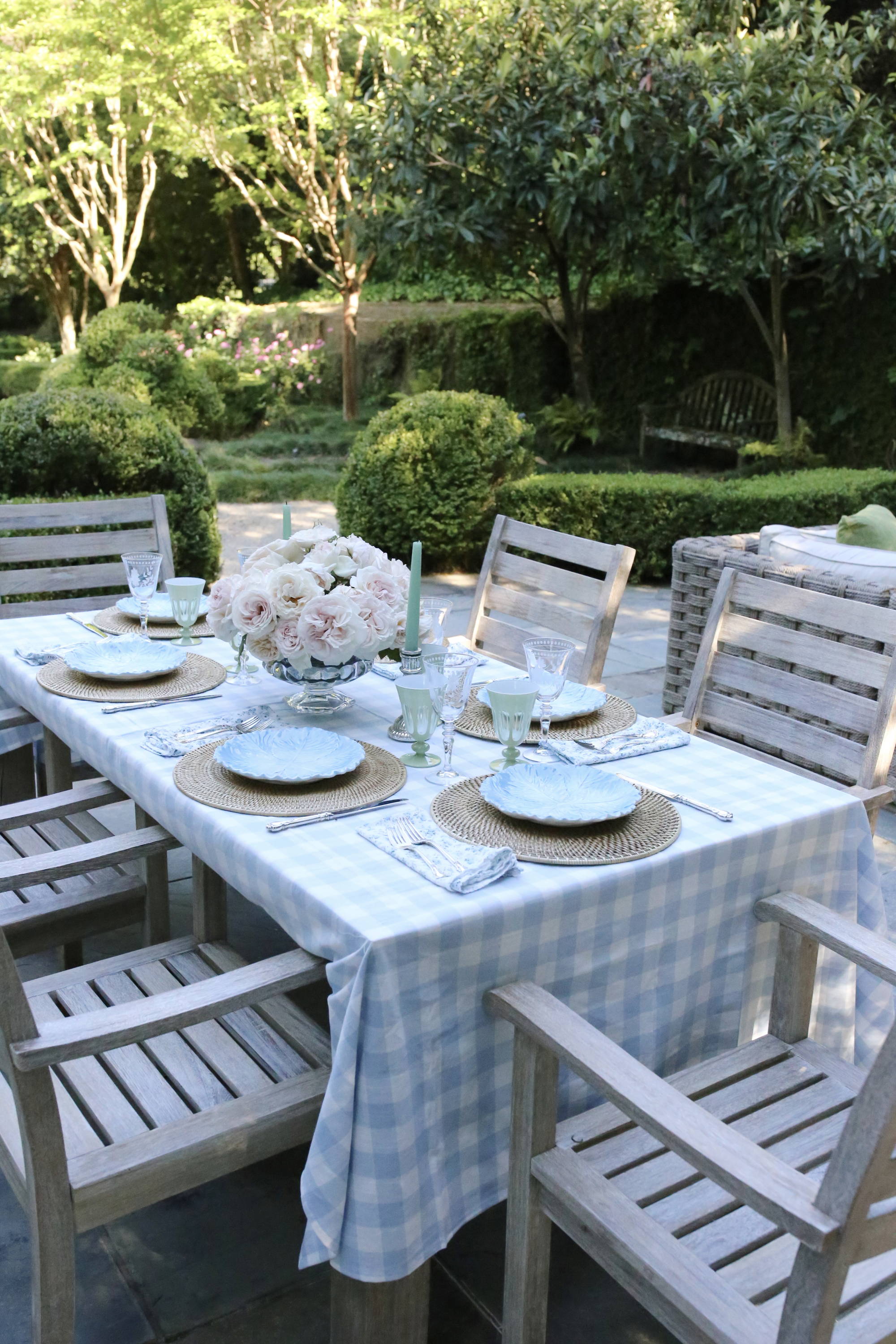 Patterns: patterns or solids?
Patterns
Spot at the Table: Head of the table or in the middle?
Middle
Ideal dinner location: around the kitchen, outdoors, or a formal dining room
Outdoors
Wine Glasses: Stemmed or stemless?
Stemmed
Serving style: Buffet, family-style, or served
Served
Lighting: Candlesticks, candelabra, or votives?
Candlesticks
Seating arrangement: place cards or rules be dammed?  
Place Cards
Atmosphere: Fancy without Fuss or Thoughtful but Casual?
Fancy without Fuss
Music: classical, moody, upbeat, or fun mix
fun mix
Beverage of Choice: wine or cocktail?
Wine