Entertaining with Becky Boyle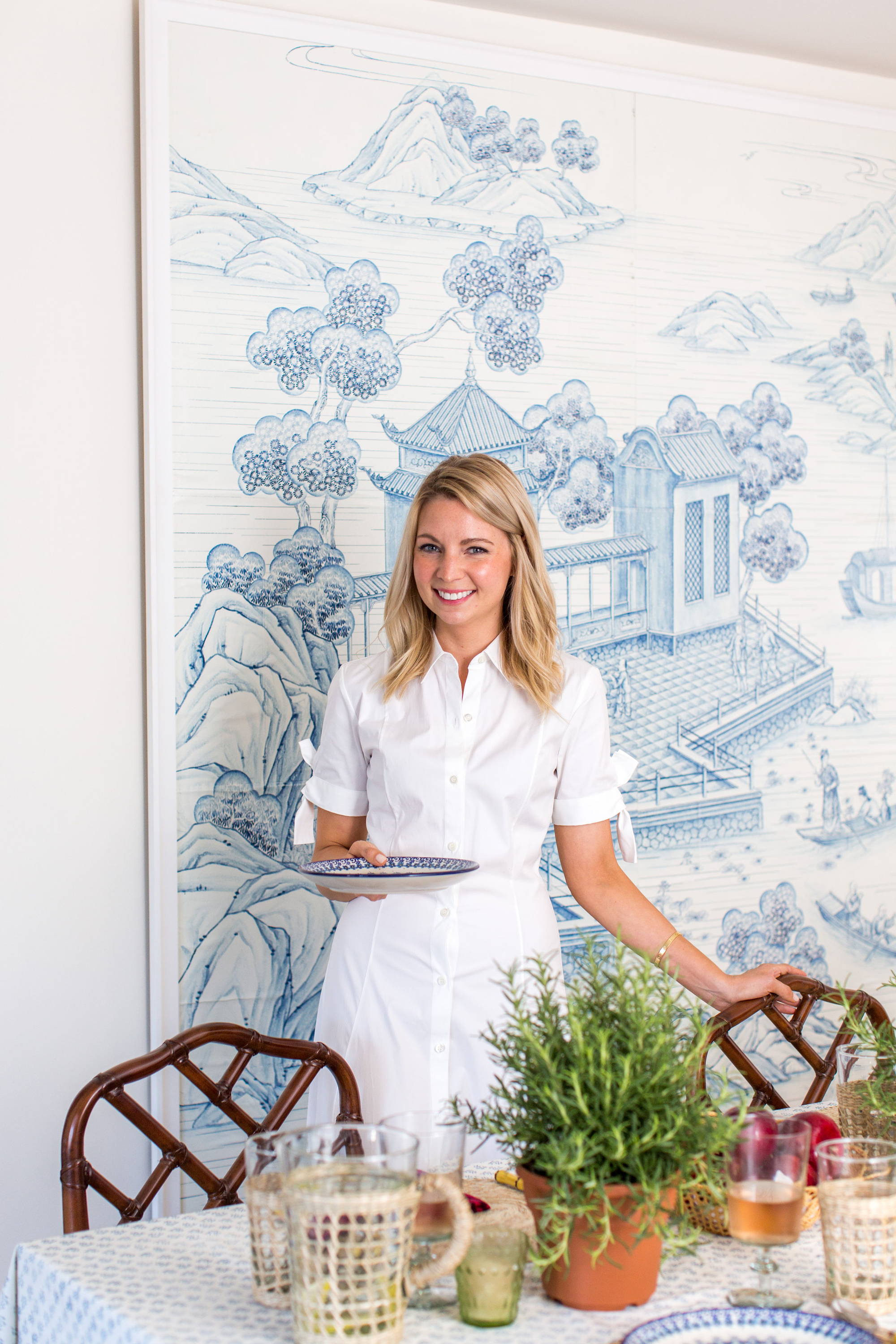 Becky Boyle is an interior designer with offices in California and North Carolina. Prior to forming her eponymous firm, Becky worked in New York City as a designer until moving to Los Angeles, where she held the senior position at Mark D. Sikes Interiors.
Having been raised in the south, and spending her adult life in New York and California, Becky gravitates toward creating spaces that feel detailed and approachable; big in design, but wrapped in warmth. She specializes in incorporating classic inherited pieces with new and youthful style, marrying the client's views and needs with her design vision.
Becky is currently working on projects all over the United States including renovations in San Francisco, CA and Palm Beach, FL.
Fun Fact: Becky and I both grew up in Chapel Hill, North Carolina and went to High School together!
What is inspiring you right now?
I recently moved back to Venice, CA in Los Angeles and I'm inspired by the neighborhood, Abbott Kinney shopping, and the foliage outdoors. I've also been really into the 90s vibe, denim, white button ups, and high tops.
What are your favorite entertaining pieces in your home?
I love my Grandmothers silver, rattan wrapped glasses, spatterware bowls, custom cocktail napkins.
What is your decor style?
I grew up in the south, but have lived in New York and Los Angeles my entire adult life. I definitely am part of the Grandmillenial group of women. I love florals, chintz, antiques and mixing them with brighter colors, new fabrics and a casual Los Angeles indoor/outdoor vibe.
What are your current three favorite finds from the Freshly Set websites?  
The Iraca Placements, Penny Morrison Simla Tablecloth, and the Celina Mancurti Wild Linen Napkin
What is your entertaining motto?
Keep the music and drinks flowing!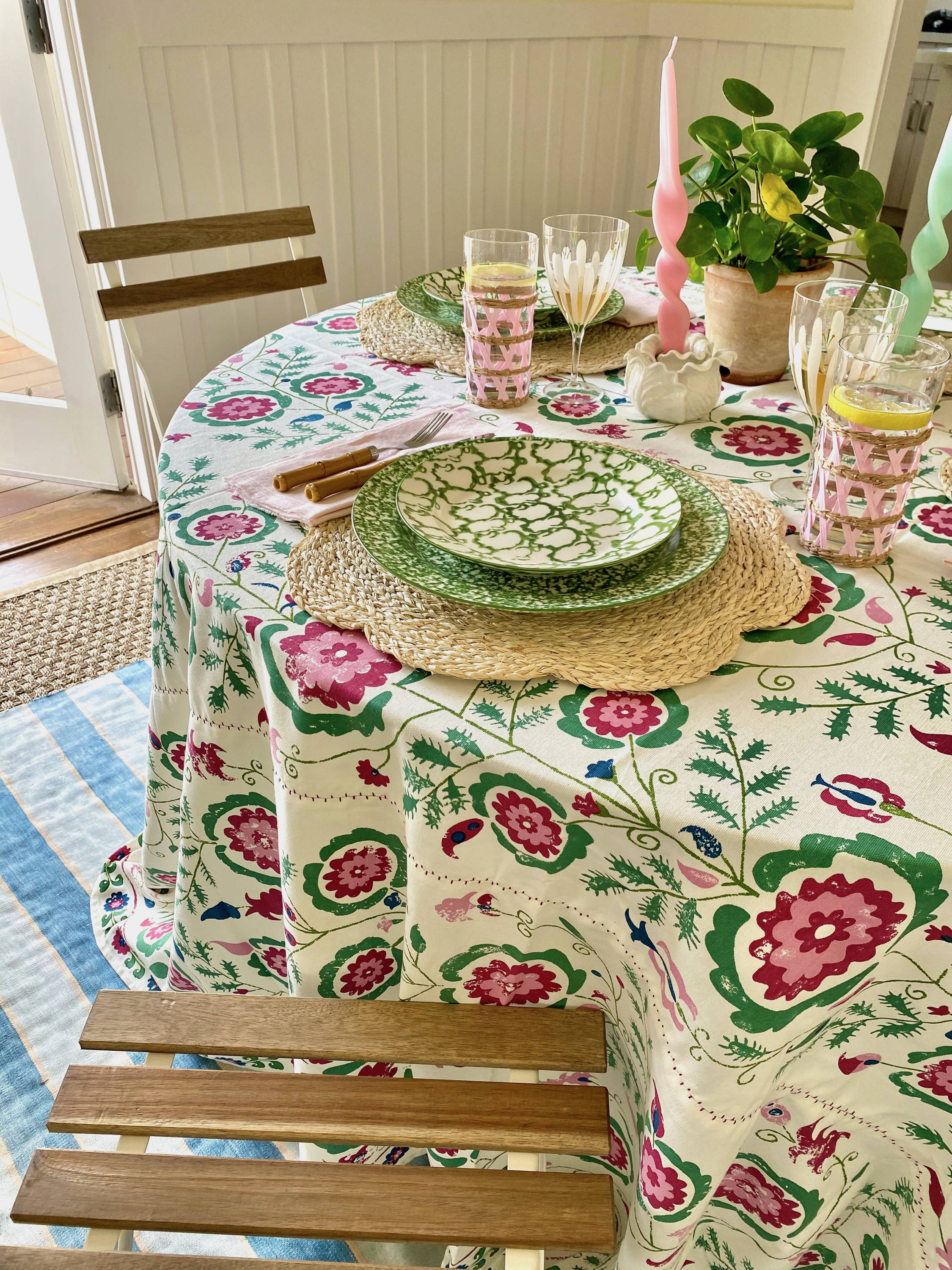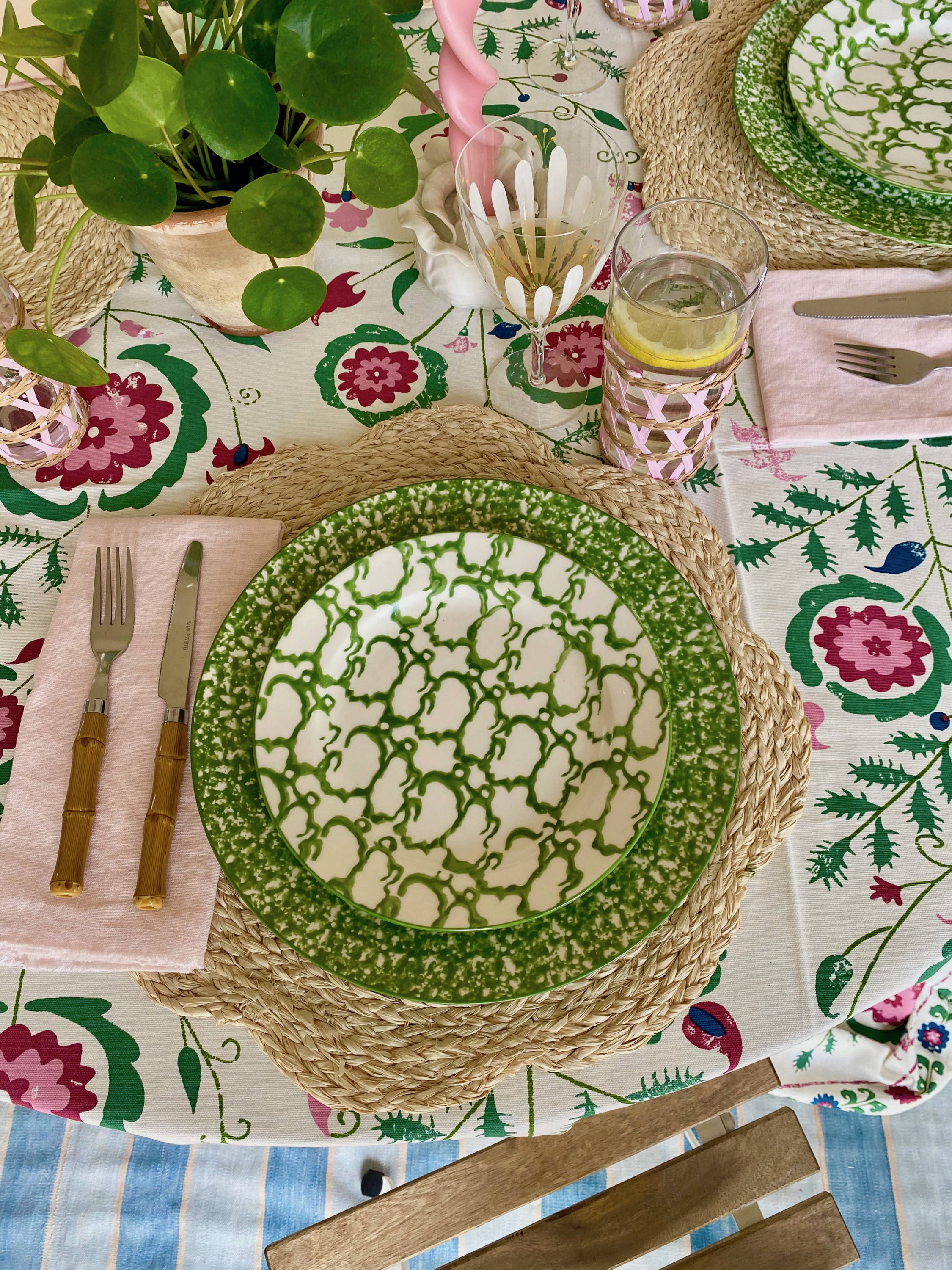 What are your butler's pantry staples?
All sorts of mixers (tonic, seltzer, juices, bitters) and pretty cocktail napkins and fun glasses!
What is the greatest party you have ever thrown and why?
My parents have always thrown a Kentucky Derby Party and I've continued that tradition on my own as an adult.
Introducing Los Angeles to a Southern Derby Party has been fun! I serve biscuits and ham, sweet tea and mint juleps.
What is the number one rule every good host or hostess must remember?
Lots of food and beverages. Candles in the bathroom, music low and relax! Your guests take your lead on the vibe of the party.  
Your go-to hostess gift?
Cheese straws and champagne.
If you could invite six insta-friends to your next party, who would they be?
So many of my insta friends have become real friends! @arielokin, @bagather, @caitlingeierfisher, @allison_rolfes, @devonliedtke, @samalleninteriors
Words to live and entertain by?
Smile and grace!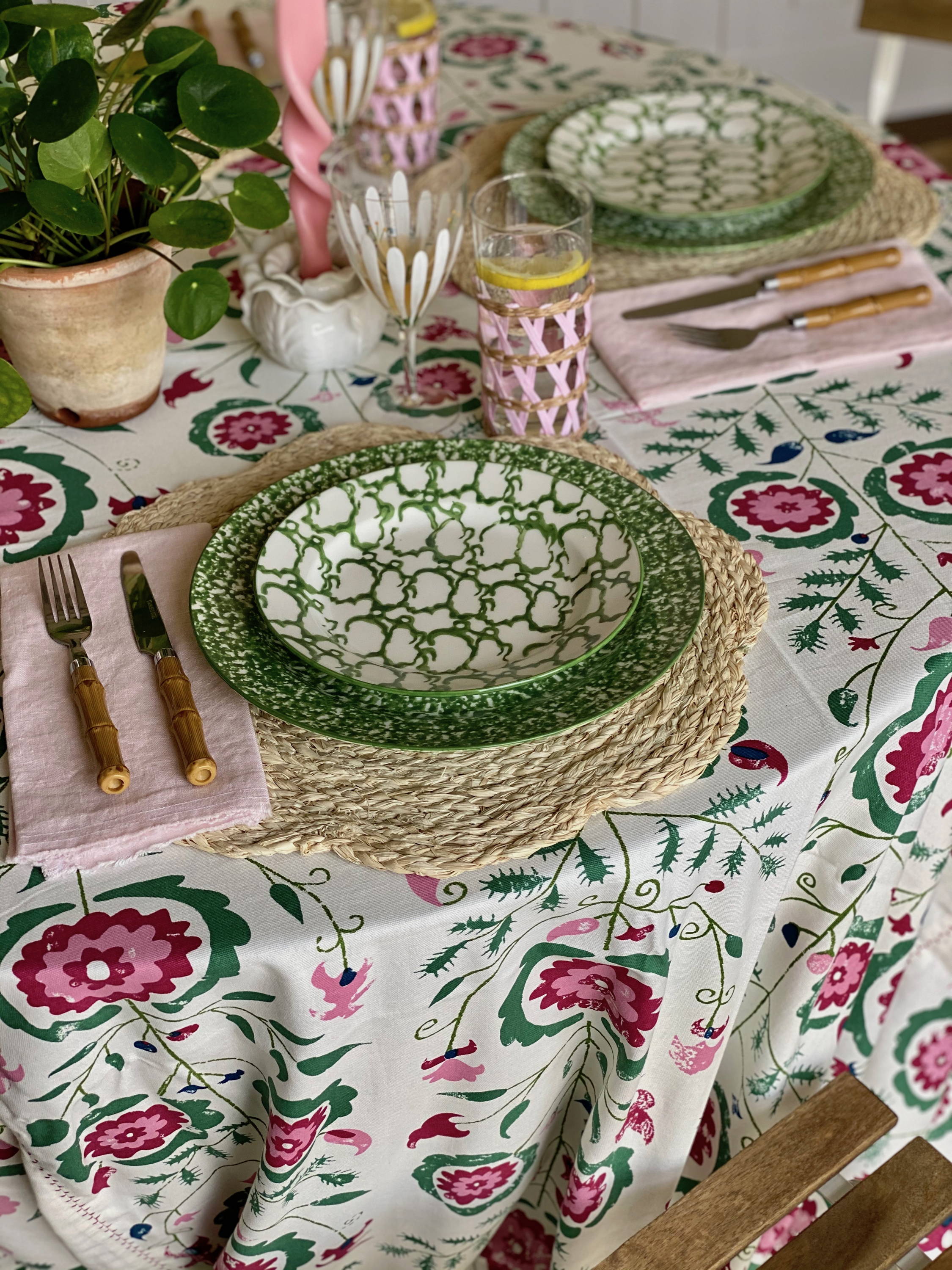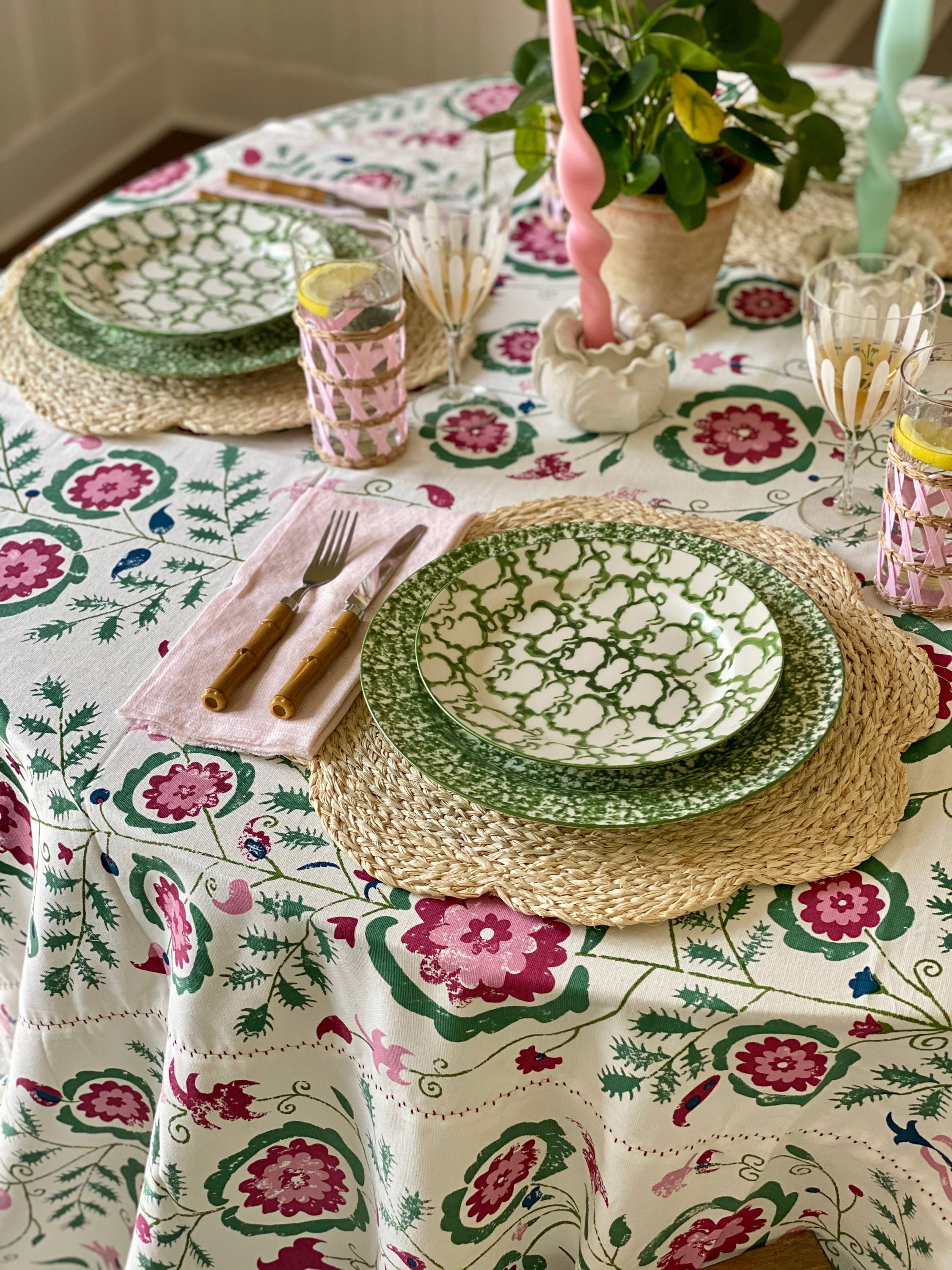 Patterns: patterns or solids?
Patterns
Spot at the Table: Head of the table or in the middle?
In the middle
Ideal dinner location: around the kitchen, outdoors, or a formal dining room.
Outdoors
Wine Glasses: Stemmed or stemless?
Stemmed
Serving style: Buffet, family-style, or served
Family-Style
Lighting: Candlesticks, candelabra, or votives?
Votives
Seating arrangement: place cards or rules be dammed?  
Place Cards
Atmosphere: Fancy without Fuss or Thoughtful but Casual?
Fancy without Fuss
Music: classical, moody, upbeat, or fun mix
Fun Mix
Beverage of Choice: wine or cocktail?
Cocktail!