Table Talk with Darby Fallon Clark
Darby Clark lives in Atlanta, Georgia with her husband, Jack and are expecting a baby boy in February. Aside from having a spunky sense of style, she is a floral-obsessed who loves to entertain. Darby always has fresh blooms in her home and enjoys building arrangements for friends.
What makes a wonderful party host?
A party's vibe is often created by the host herself. If she is relaxed and enjoying the party, then you can bet all her guests are as well.
Who do you think the most skilled and gracious party hosts are? (If relevant, please include instagram handles)
@nicolabathiemclaughlin is the QUEEN of tablescapes and posts a new one each month. @lyndseyzorich, owner of @shoptheavenue, always says "make meals memories". I love her motto and greatly enjoy seeing how she and her family set their table each night.
What is inspiring you right now?
Small gatherings at home during these unusual times.
What are your favorite entertaining pieces in your home?
My curated assortment of serving pieces, fresh blooms, and Jack's most recent Spotify playlist.
What is your home decor style?
Timeless, fresh and comfortable.
A party's vibe is often created by the host herself. If she is relaxed and enjoying the party, then you can bet all her guests are as well.
What are your current three favorite finds from the Freshly Set websites?
Marigold Living Aria Tablecloth, Blue Phesant Vera Flower Placemat, and the Iraca Orchid Napkin Ring 
What events will you use Freshly Set for?
Dinner parties with close friends.
What is your entertaining motto?
"Let the party begin!
What are your butler's pantry staples?
A chilled bottle of Veuve Cliquot, festive flutes, and a wide assortment of napkins (linen and paper).
What makes a great guest?
Someone who is aware of the host's duties (which can be cumbersome at some) and always willing to help and lend a hand.
What makes for a bad guest?
We all have that one friend who doesn't know their limits ;)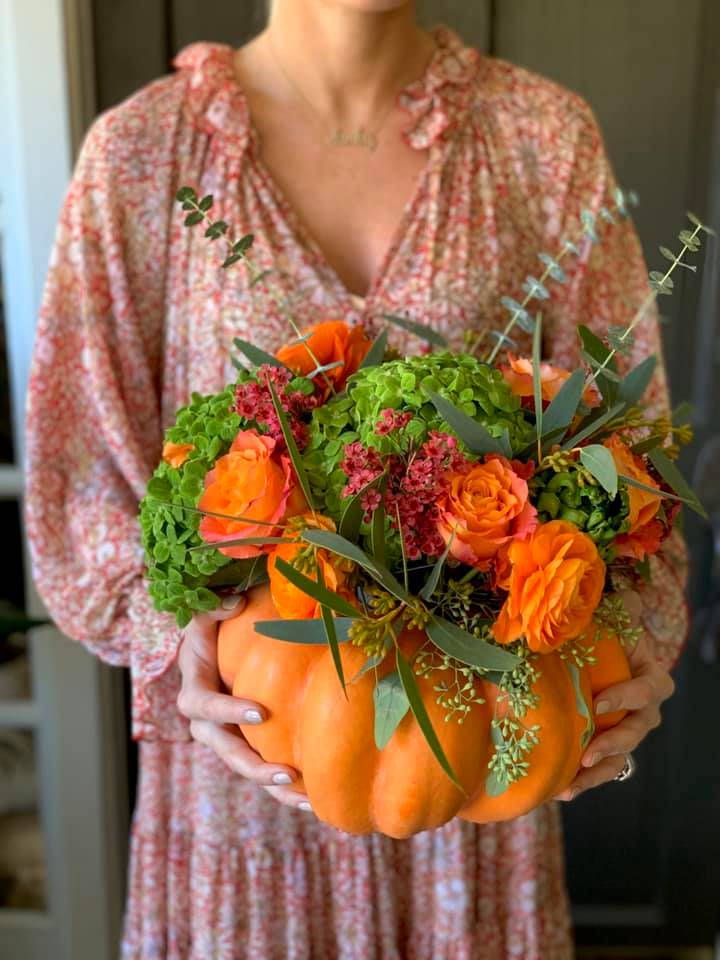 What is the number one rule every good host or hostess must remember?
"Can I get you a drink?"
Your go-to hostess gift?
Lucy's Market Basket @lucysmarket
What is the most inspiring event you ever attended and why?
My own wedding. I loved planning every detail with my parents and amazing wedding planner. They made all my dreams come to life.
Words to live and entertain by?
Be organized and ready. you never know when an impromptu gathering will take place. If you're prepared, you're a stress-free hostess.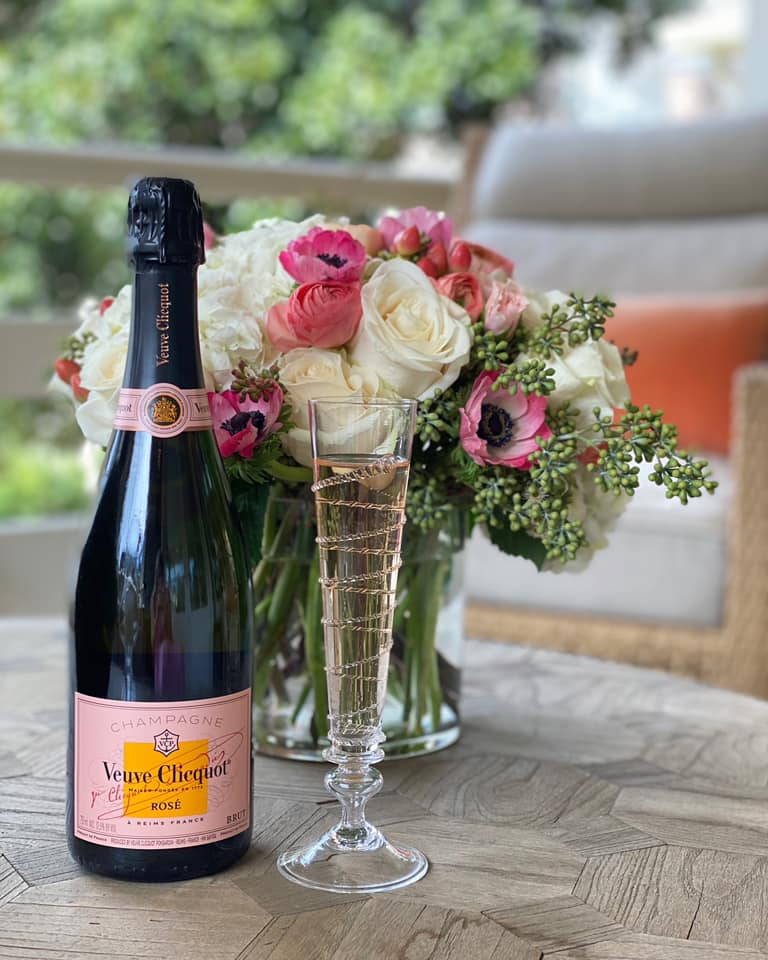 Patterns: patterns or solids?
Patterns - currently loving florals!
Spot at the Table: Head of the table or in the middle?
Middle, duh!
Ideal dinner location: around the kitchen, outdoors, or a formal dining room
Al fresco, please!
Wine Glasses: Stemmed or stemless?
Stemless
Serving style: Buffet, family-style, or served
Family Style
Lighting: Candlesticks, candelabra, or votives?
Mix of candlesticks and votives
Seating arrangement: place cards or rules be dammed?  
festive place cards are always a nice touch
Atmosphere: Fancy without Fuss or Thoughtful but Casual?
Fancy without fuss
Music: classical, moody, upbeat, or fun mix
fun mix
Beverage of Choice: wine or cocktail?
Cocktail!