Entertaining with Emily Jackson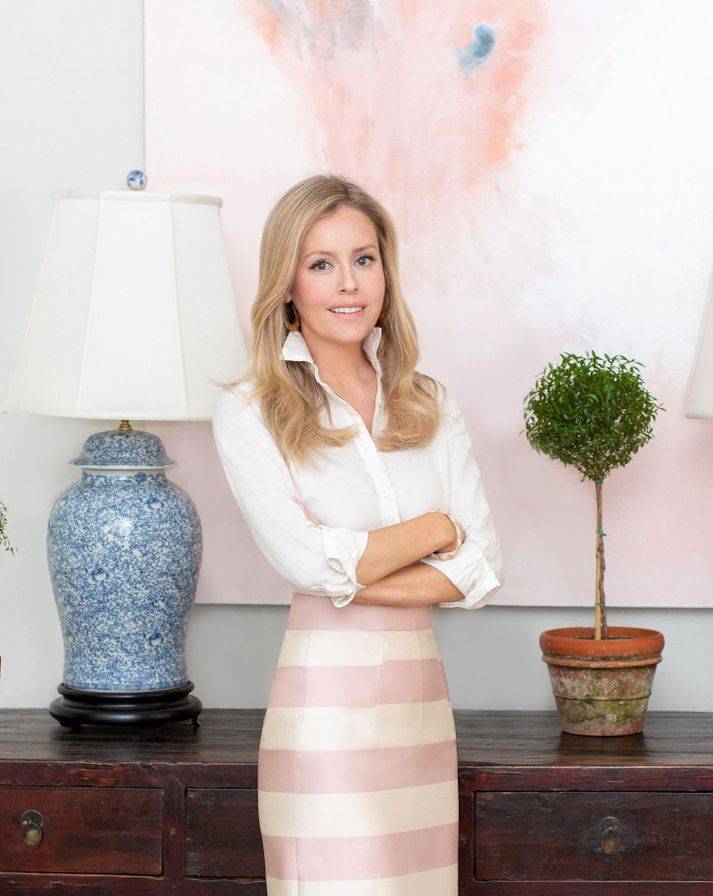 Emily Jackson is an Atlanta-based writer for interior design publications. She shares musings on well-appointed rooms, art history, and party-ready recipes via her online review, Stuffy Muffy. Emily relishes in needlepointing, entertaining, and zhushing her family's 1940s home.
What makes a wonderful party host? 
Charisma and cocktails—your guests should have one in hand as soon as they walk through the door!  
 Who do you think the most skilled and gracious party hosts are?
I always look to hostesses of yore like Nan Kempner and Betsy Bloomingdale who whipped up memorable events complete with delectable menus and dazzling ambience. Current hostesses that I admire are @rebeccasgardner, @stephanieboothshafran, and @mrsalice.
What is inspiring you right now? 
Early American needlework, there is such a breadth of beauty and history that translates to today's interiors.
What are your favorite entertaining pieces in your home? 
Anything that was handed down to me from linens to a pair of gorgeous conch shell soup servers that belonged to my grandmother.
What is your home decor style? 
Classic and feminine with a soupçon of playfulness.
 What are your current three favorite finds from the Freshly Set websites?
The Les Ottomans Flora Hex Tablecloth, Orchid Napkin Ring, and Vera Flower Placemat.
What events will you use Freshly Set for? 
Since we're spending so much time at home, any event is cause for a Freshly Set table! Birthdays and a dinner party with friends are at the top of my list.
Charisma and cocktails—your guests should have one in hand as soon as they walk through the door!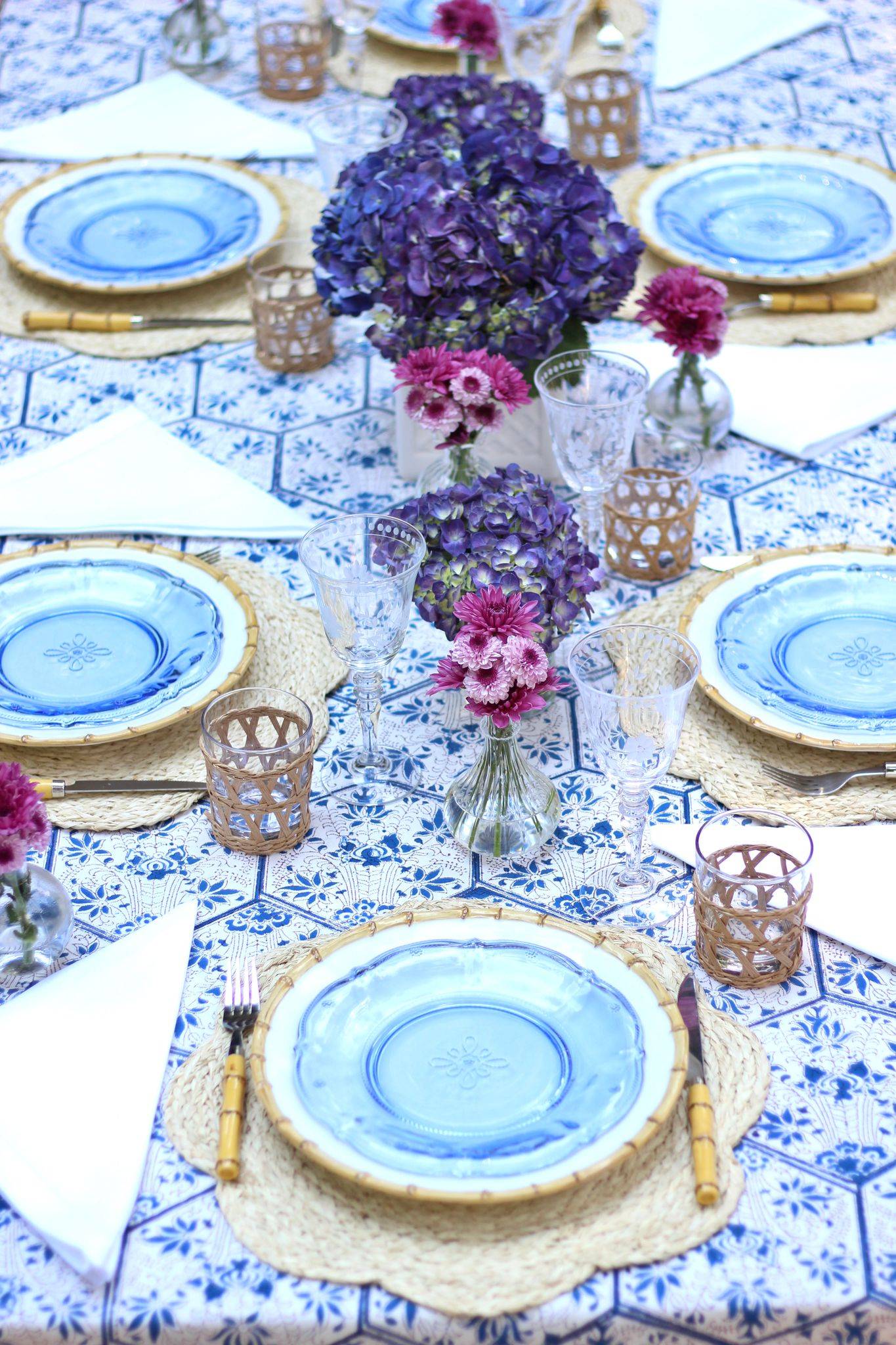 Who are your dream dinner party guests? 
Georgia O'Keeffe, Lucille Ball, Nora Ephron, Gwyneth Paltrow, and Sonja Morgan.
What are your butler's pantry staples?
A dry rosé, olives, and parmesan crisps. I'm always prepared for impromptu company!
What makes a great guest?
A guest who mingles with everyone at the table and rolls with the punches. Bonus points if they don't have too many dietary restrictions!
What makes for a bad guest? 
A sour puss that doesn't use a drink coaster. 
 What is the number one rule every good host or hostess must remember?
You are inviting your guests to an experience and great detail and effort must be set forth—hopefully they will take away very fond memories.
Your go-to hostess gift? 
A homemade bread or biscuits from @lucys_market for the hosts to enjoy the next morning.
What is the most inspiring event you ever attended and why?
It's not the fanciest party I've ever been to but an Argentine asado after a polo game comes to mind. Everything was so simple and absolutely lovely from the food to the table setting.
If you could invite six insta-friends to your next party, who would they be? 
@mollymoorkamp, @indiaamory, @lycettedesigns, @nan.philip, @teggyfrench, and @lacellieseking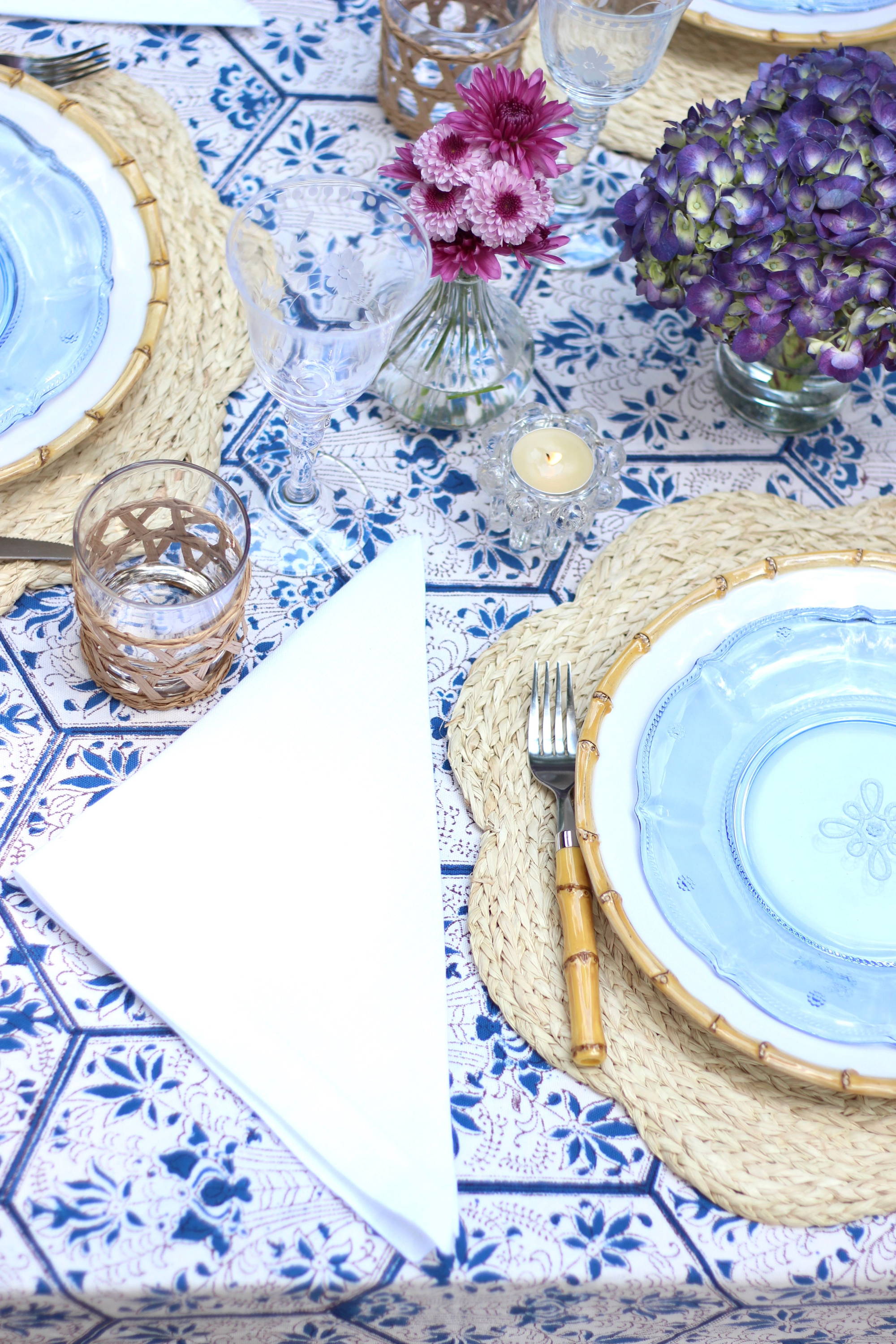 Patterns: patterns or solids?
Patterns.
Spot at the Table: Head of the table or in the middle?
Middle.
Ideal dinner location: around the kitchen, outdoors, or a formal dining room.
Outdoors.
Wine Glasses: Stemmed or stemless?
Stemmed.
Serving style: Buffet, family-style, or served
Buffet.
Lighting: Candlesticks, candelabra, or votives?
Votives.
Seating arrangement: place cards or rules be dammed?  
Both!
Atmosphere: Fancy without Fuss or Thoughtful but Casual?
Fancy without Fuss
Music: classical, moody, upbeat, or fun mix.
Fun Mix!
Beverage of Choice: wine or cocktail?
Wine.