Table Talk with Liz Eichholz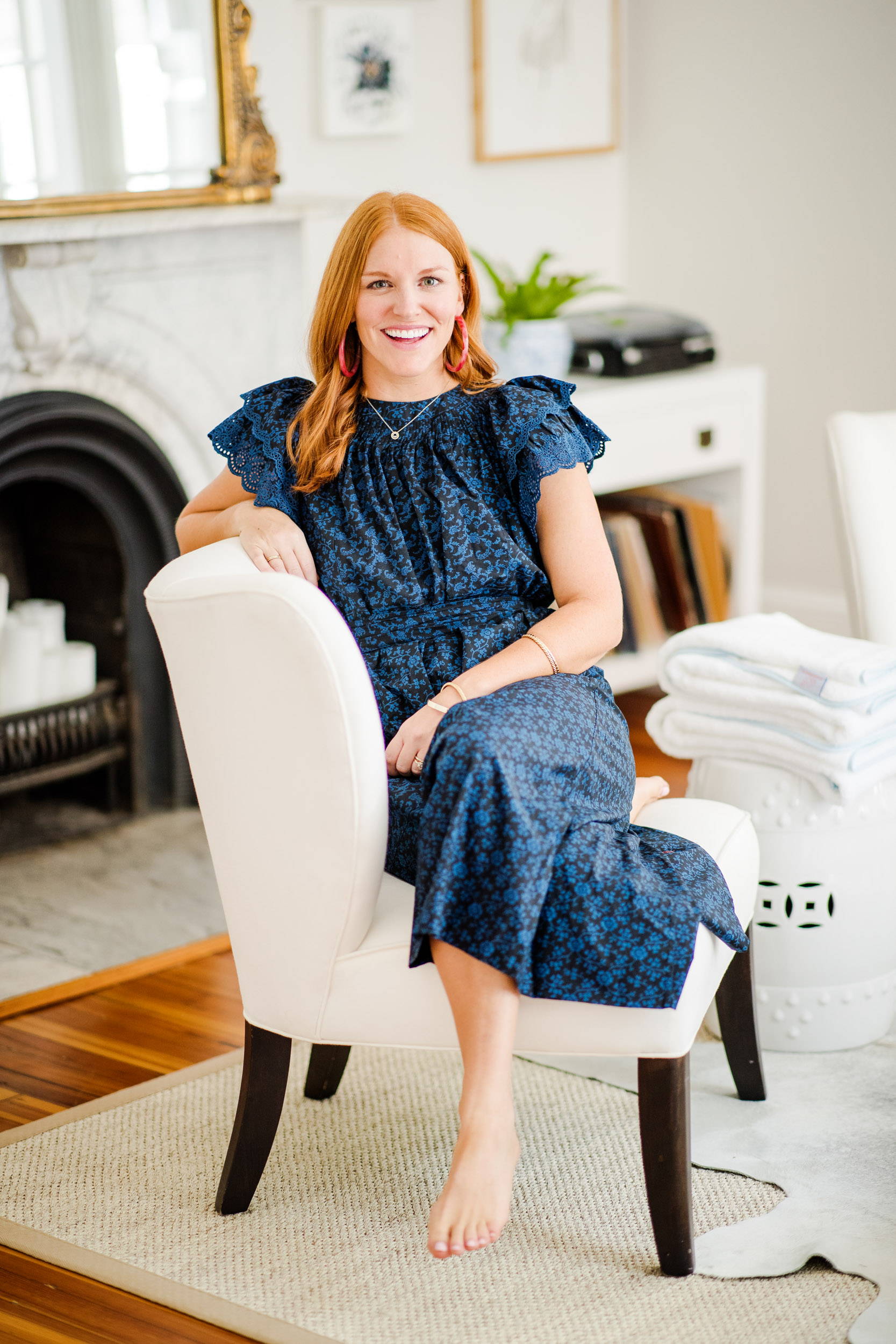 Liz Eichholz is the Creative Director and co-founder of Weezie Towels, a luxury direct to consumer towel company redefining the bath towel industry. After a lackluster experience buying towels off her wedding registry, Liz realized that no one was really happy with their towels or the towel shopping process. Together with her college friend, Lindsey, they sought to build a seamless way to buy the highest quality towels online with quick and easy customization options. At Weezie, they encourage customers to #enjoythestay and elevate the every day with moments of delight – and feel a soft, fluffy, beautiful towel does just that!
What makes a wonderful party host?
Someone who is relaxed, present, not stressing, and having as much fun as her guests!
Who do you think the most skilled and gracious party hosts are?
One of my best friends, @mstudio, knows how to throw a great party! It helps that her coastal cottage (you can see it here!) was made for gathering with a view that can't be beat. We have had so many fun nights out on her huge back porch watching the sun go down. Bonus: her husband is in the alcohol industry and always has something new and yummy for us to try!
What is inspiring you right now?
I'm so inspired by collaborations right now. I feel like as a woman in business, we're in such a sweet spot of women supporting women and there is so much beauty being born out of these collaborations. We just launched our latest collaboration with Minnow swim and I loved every piece of the recent collaboration between Amanda Lindroth and Julia Berolzheimer.
What are your favorite entertaining pieces in your home?
#1 on the list are my new Estelle wine glasses–they were a surviving-corona-with-a-toddler present to myself and they make me SO happy.
What is your home decor style?
I'm all about the mix! I would say it has a traditional base with modern touches throughout. I love playing with pattern and color like a true grandmillennial, but also love having quiet calming more modern moments throughout my house.
What are your current three favorite finds from the Freshly Set websites?  
What is your entertaining motto?
#enjoythestay - which is also our Weezie brand motto. Do all the prep work you can do and then sit back, relax, and enjoy your guests and all your hard work!
Who are your dream dinner party guests?
Princess Diana, Kyle from RHOBH, and Reese Witherspoon!
What makes a great guest?
Someone who goes with the flow and is happy to be in your home!
What makes for a bad guest?
Someone not in the mood to be there!
Your go-to hostess gift?
Weezie makeup towels.
What is the most inspiring event you ever attended and why?
I was so inspired watching my wedding come together 5 years ago. It was the first time I had such an inside look at all the planning and details of a big event. It was a dream watching it all come to life and then getting to enjoy it all with our friends and family!  
If you could invite six insta-friends to your next party, who would they be?
@heatherkmcmahan to keep the laughs flowing!
@allaboutthat_atl one of my real life best friends.
@dorman_ my Weezie co-founder (and also one of my best friends).
@being_bridget - A friend and also a huge supporter of Weezie from day 1!
@sarahbartholomewdesign A major design crush.
@ArielOkin Who I've loved getting to know since launching Weezie! She has the most stunning taste.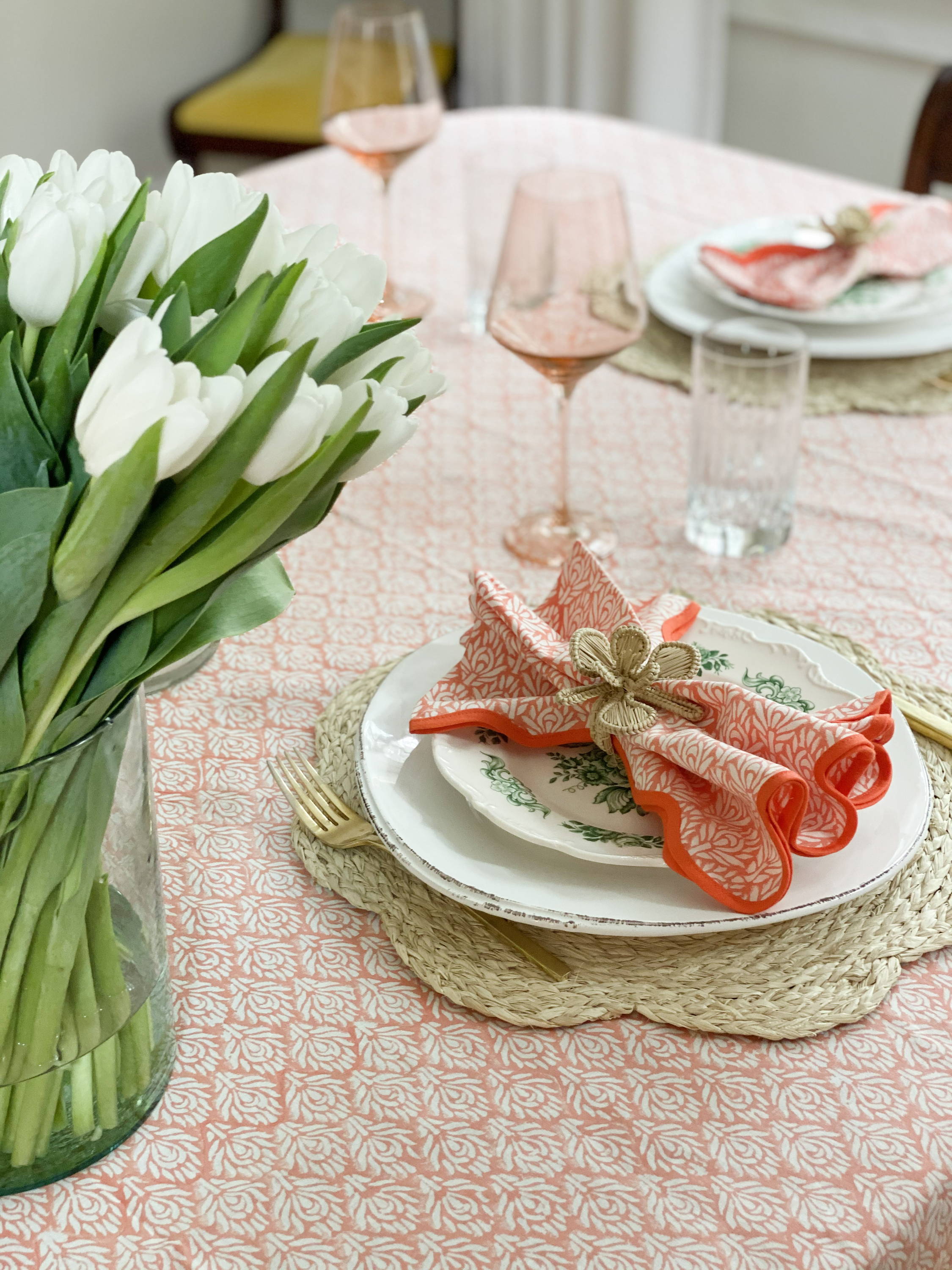 #enjoythestay - which is also our Weezie brand motto. Do all the prep work you can do and then sit back, relax, and enjoy your guests and all your hard work!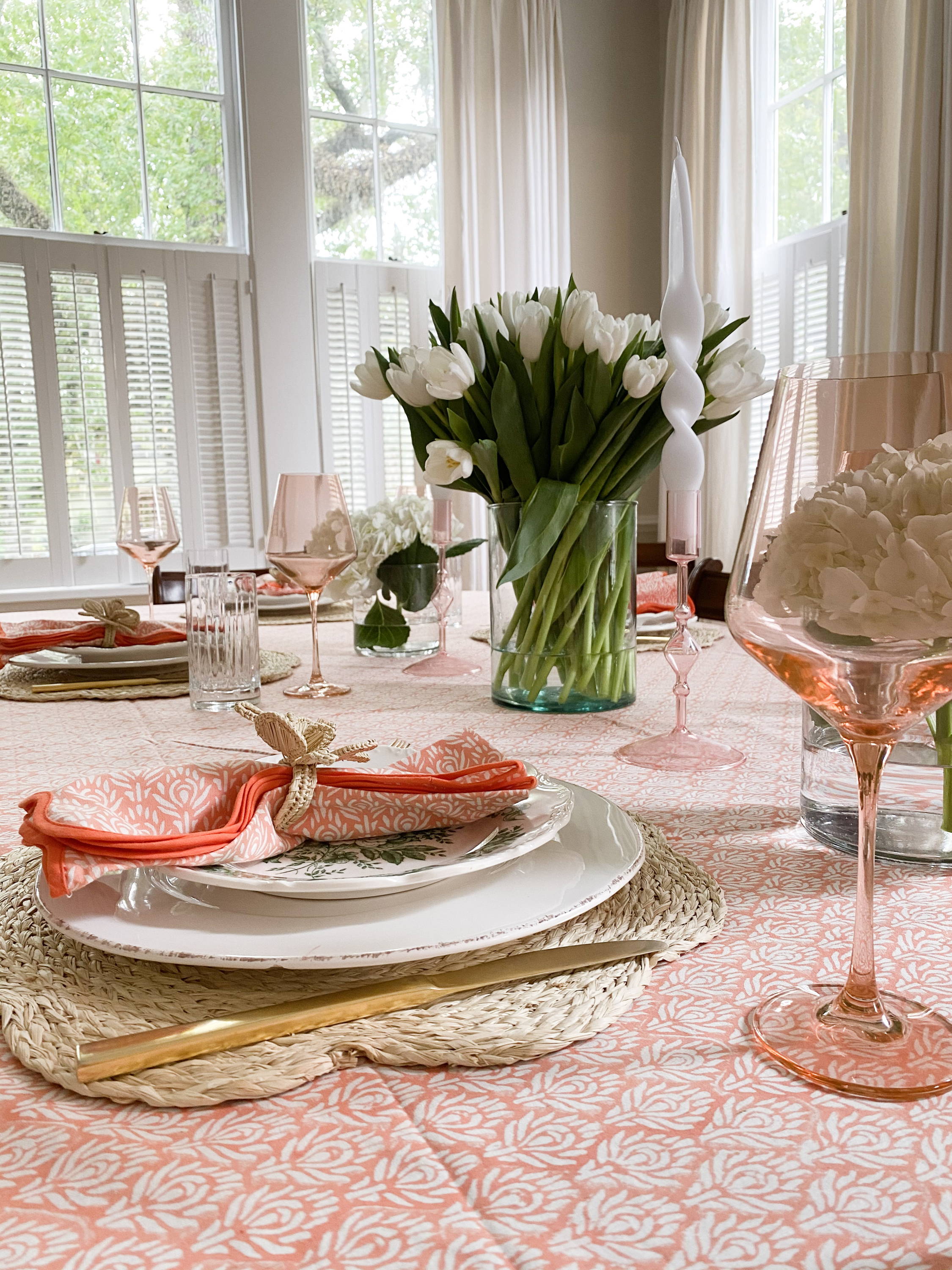 Patterns: patterns or solids?
Patterns
Spot at the Table: Head of the table or in the middle?
in the middle
Ideal dinner location: around the kitchen, outdoors, or a formal dining room
outdoors
Wine Glasses: Stemmed or stemless?
Stemmed
Serving style: Buffet, family-style, or served
Family-Style
Lighting: Candlesticks, candelabra, or votives?
Votives
Seating arrangement: place cards or rules be dammed?  
Rules be Dammed
Atmosphere: Fancy without Fuss or Thoughtful but Casual?
both
Music: classical, moody, upbeat, or fun mix
fun mix!
Beverage of Choice: wine or cocktail?
Both!