Table Talk with Megan Roth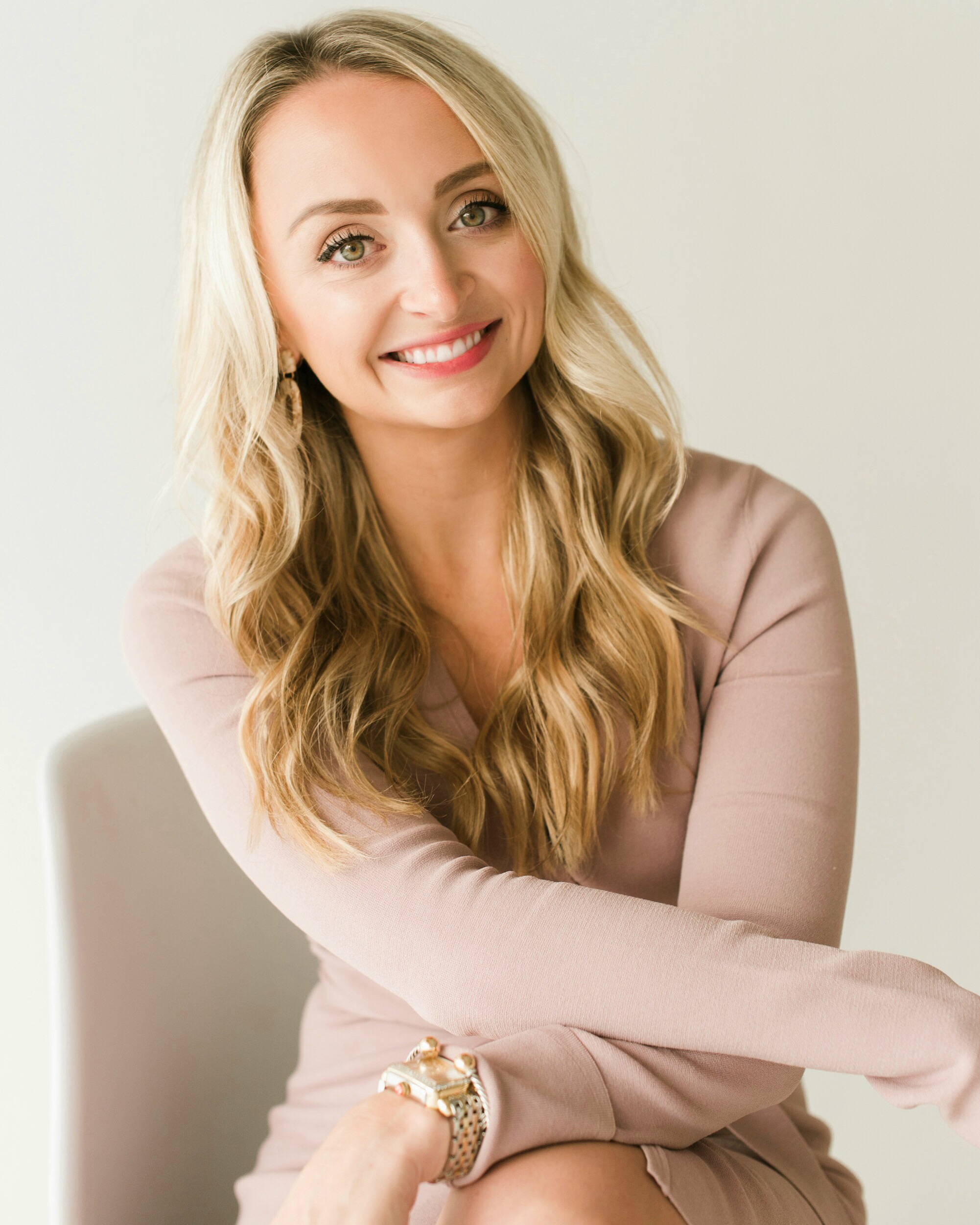 Growing up, Megan Roth of Hungry Girls Do It Better didn't eat anything! Yes, that's the truth –the pickiest eater went off to college with plain pasta and butter as her meal of choice. That all changed when she entered as a hospitality major at Florida State and started to understand that there was a whole world of food options to be devoured.
Fast forward to a moving truck, a camera and a laptop and this Florida native had her sights set on Atlanta. Photographing food went from a hobby to obsession to career! Hungry Girls Do It Better was born.
Hitting Atlanta's restaurant scene, Megan shared with all Atlanta her personal take on food genres from Michelin Star restaurants to McDonald's - this girl loves it all. Atlanta responded with a love for her hilarious, quick-witted sense of humor and honest critiques.
What are your favorite entertaining pieces in your home?
My Highlands Tea Cup Co. vintage chinoiserie tiered tray + a Margarita glass! ;)
What is your home decor style?
Transitional. I love love love vintage mixed with a little new! There is nothing like antiquing in Atlanta and having an appreciation for the old southern charm.
What are your current three favorite finds from the Freshly Set websites?  
Definitely the Maison Du Linge Indiennes French Blue Tablecloth, The Vera Flower Placemats, and the Marigold Living Aria Tablecloth
What events will you use Freshly Set for?
Dinner parties with girlfriends! Especially during this time it is nice to put in a little extra effort at home to make everyone feel welcomed!
What is inspiring you right now?
Having just moved into a new home, I have an empty canvas to work with so I have been searching for home decor and entertaining inspiration around the clock. Some of my favorites include: @secretsofahostess @juliaberolzheimer @hillhousevintage @lucycuneo @tatianahambro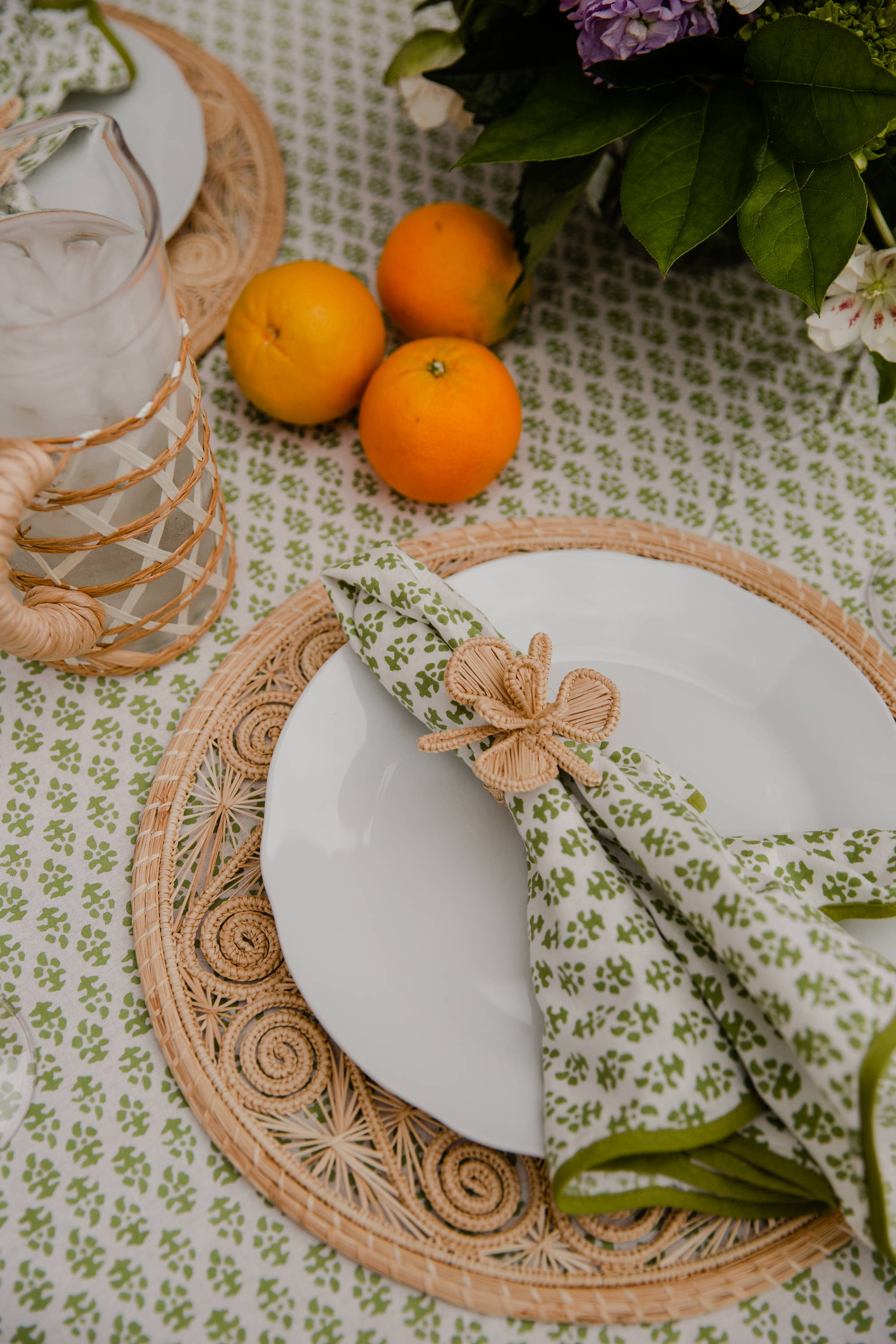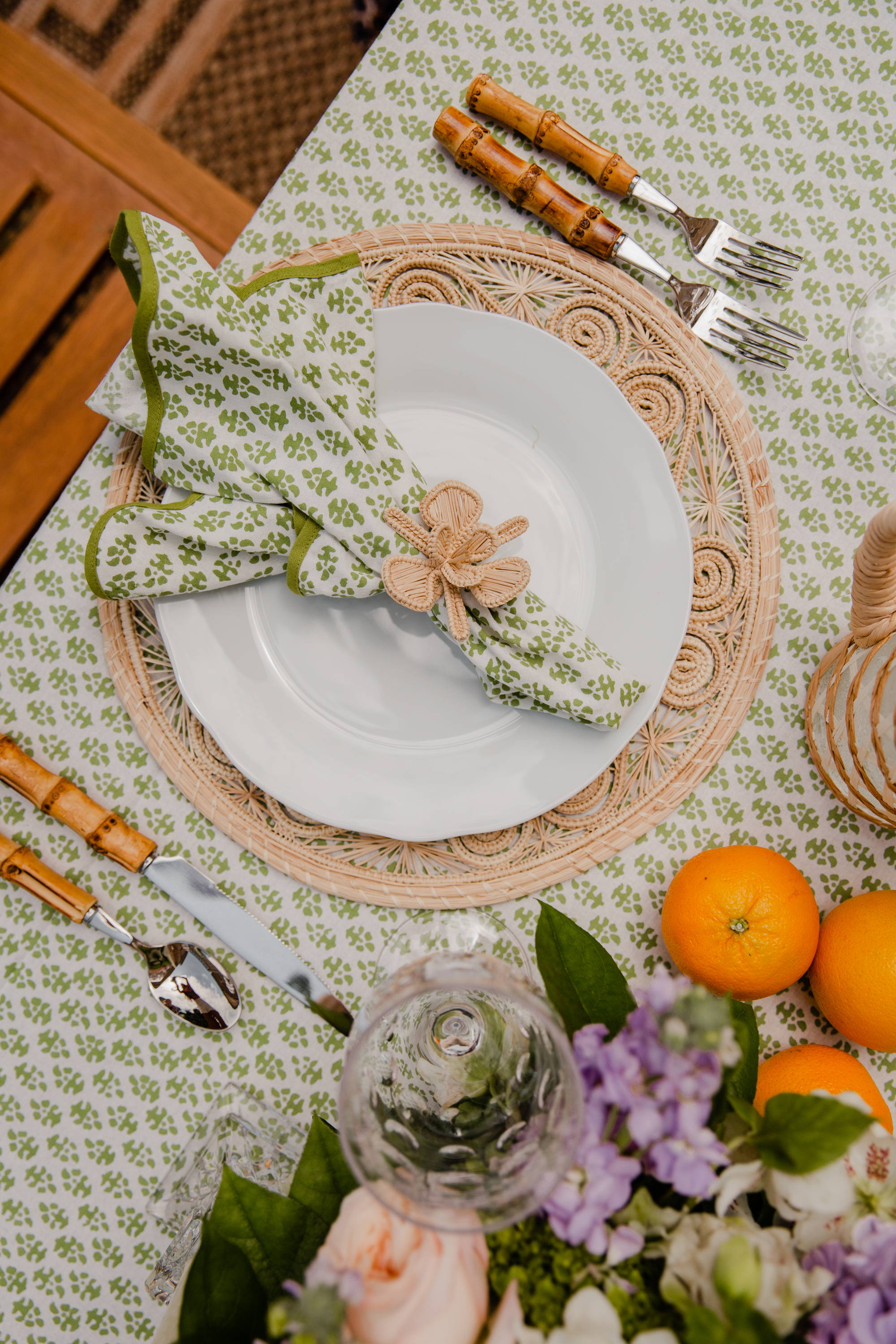 Who are your dream dinner party guests?
James Gandolfini as Tony Soprano, Billy Eichner, Heather McMahan, John Krasiniski,+ Robin Williams as Mrs. Doubtfire - talk about a party
Your go-to hostess gift?
A bottle of wine that they wouldn't necessarily pick out themselves and a thick coffee table book from Assouline
What is the most inspiring event you ever attended and why?
My cousin Anujli's wedding at Aynohoe Park in The Cotswolds. It was an Indian-English wedding overlooking the countryside (1st day was the Barat and the 2nd day was more of a traditional ceremony). I would just read the article and look at the pictures because they took the words right out of my mouth!
If you could invite six insta-friends to your next party, who would they be? 
@the_pastaqueen @mom @dad (haven't seen them in 6 months!) + some real-life friends: @ninamarienash @gioantico @mandykelloggrye
Words to live and entertain by?
"If at first you don't succeed, try doing it the way your mom told you in the beginning" Something I have learned as I've gotten older is that my mom is usually right…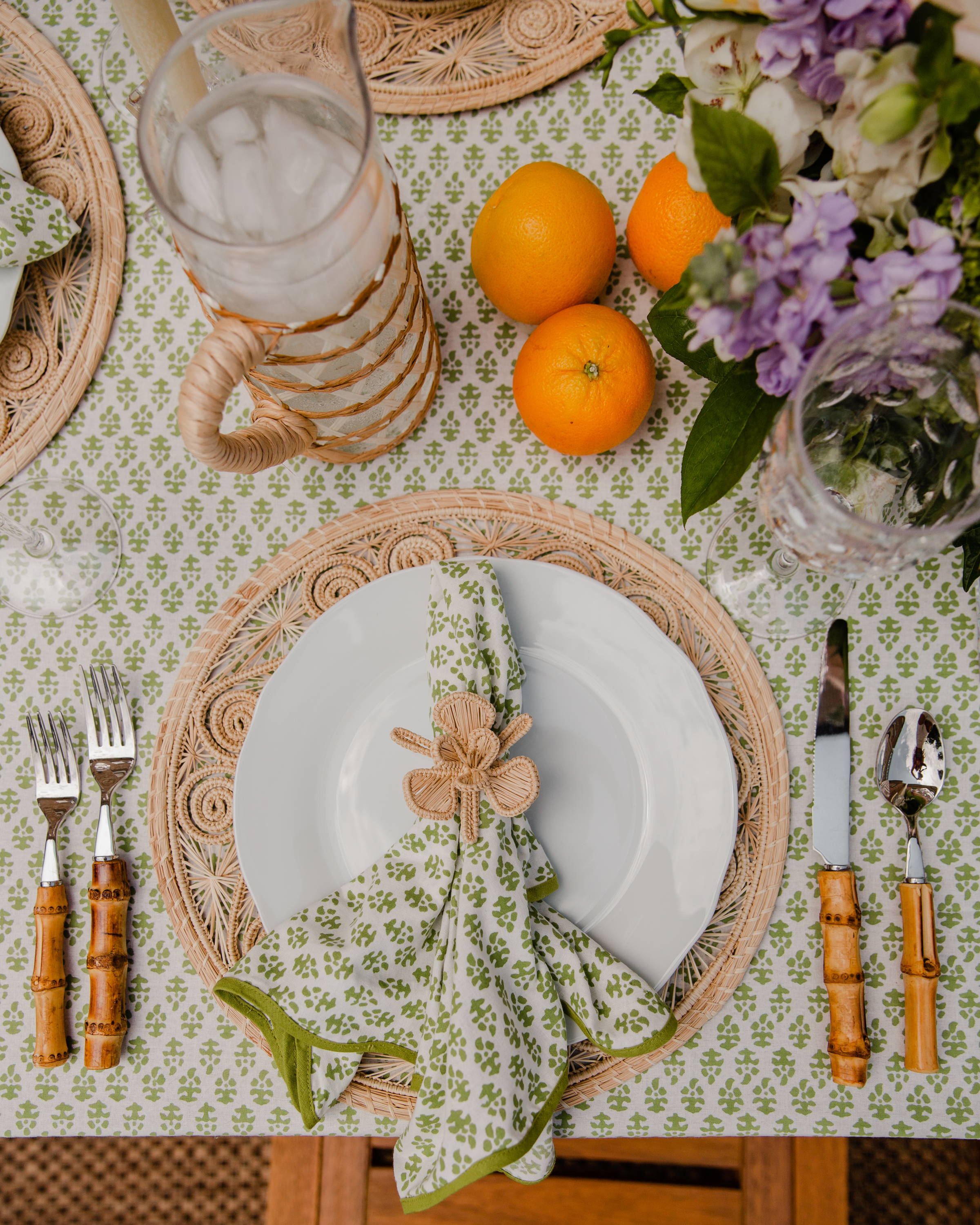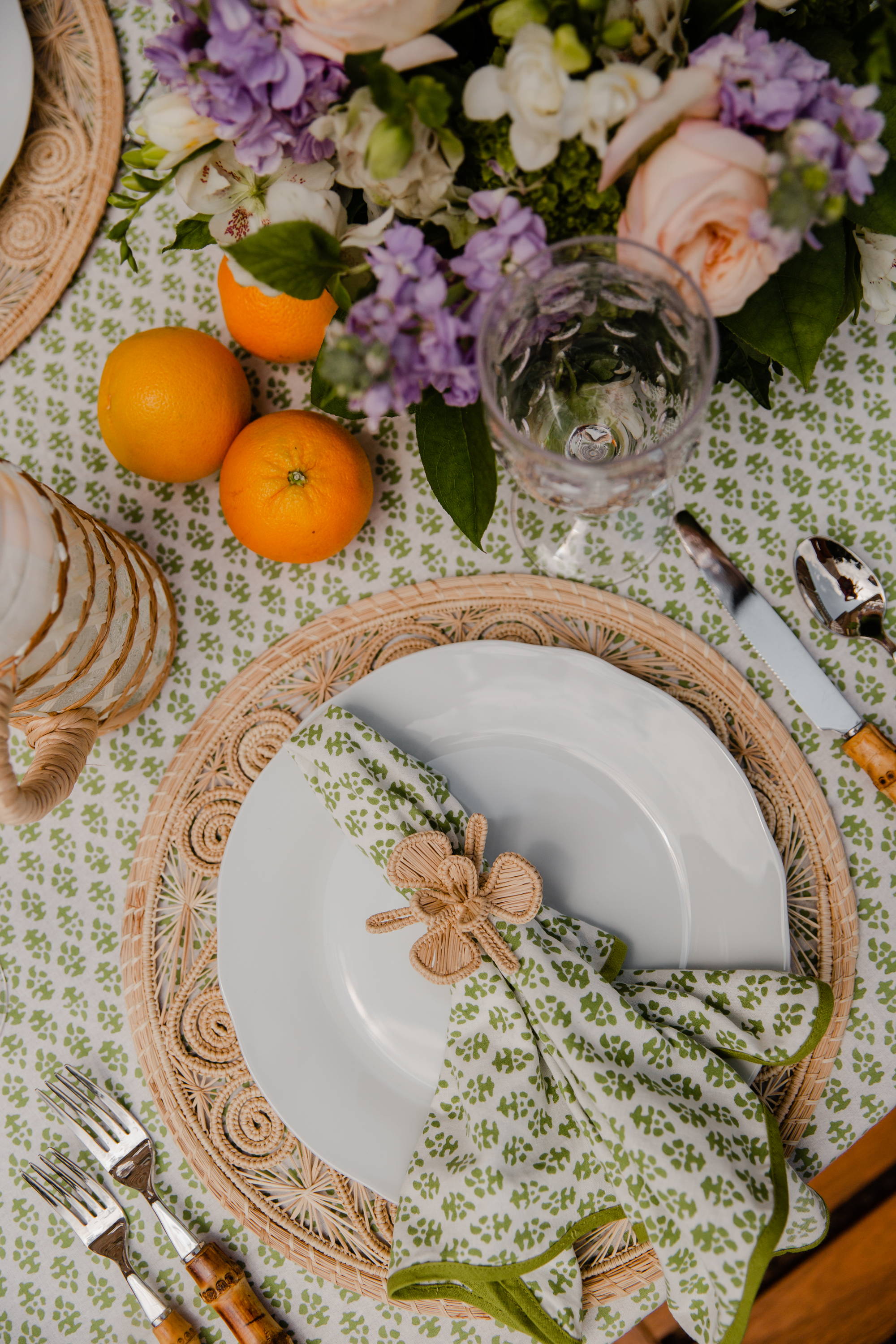 "If at first you don't succeed, try doing it the way your mom told you in the beginning" Something I have learned as I've gotten older is that my mom is usually right…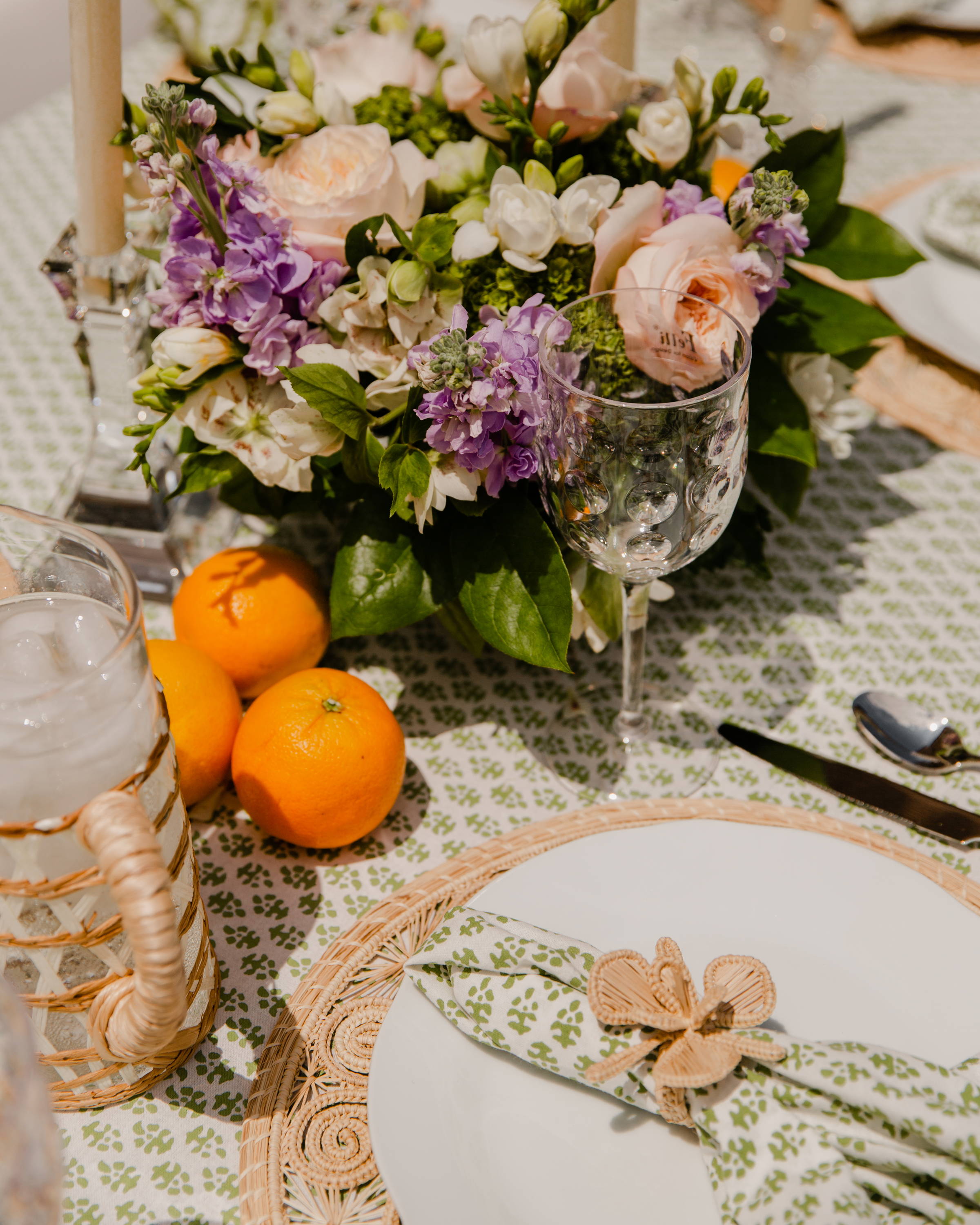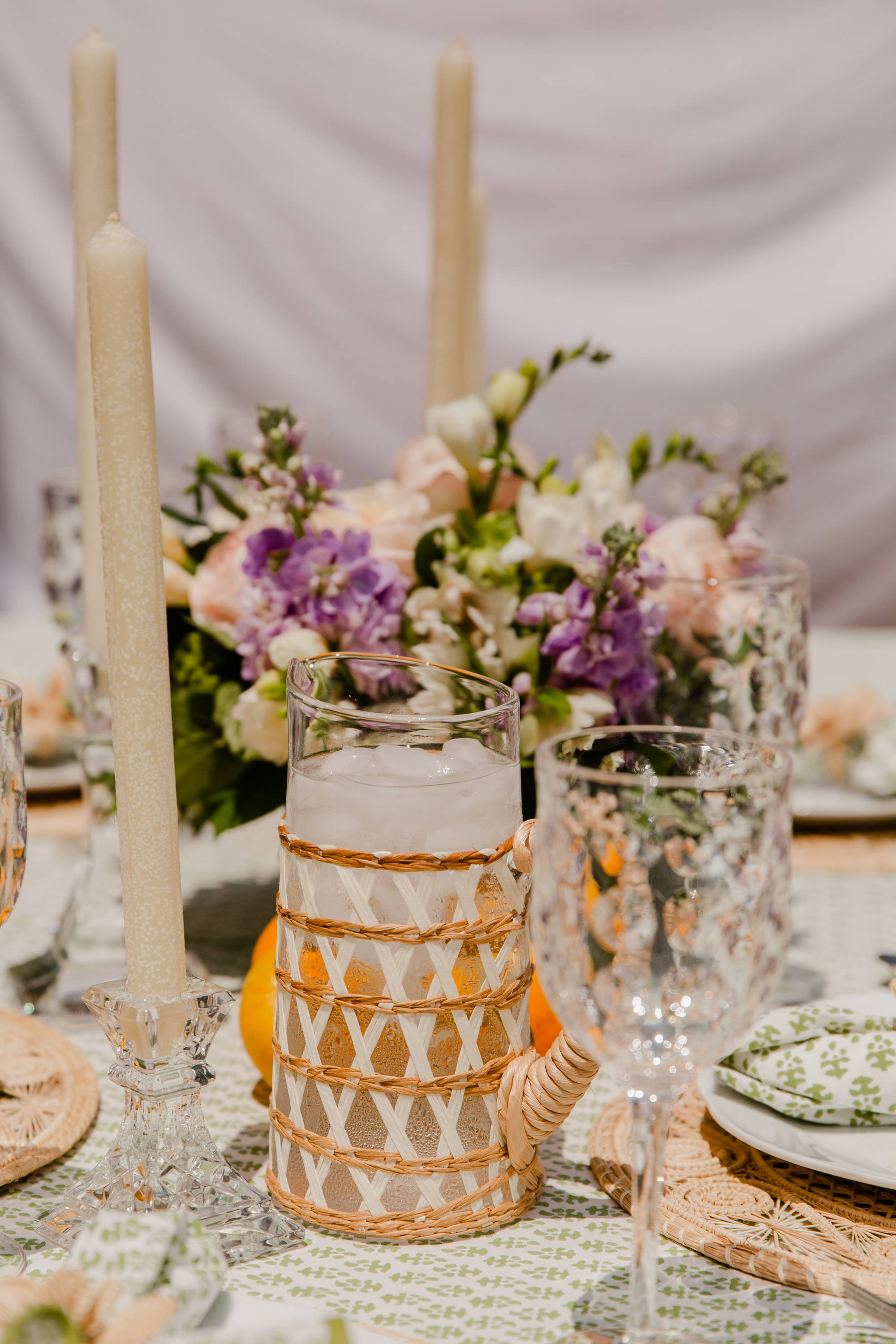 Patterns: patterns or solids?
Patterns.
Spot at the Table: Head of the table or in the middle?
Head of table.
Ideal dinner location: around the kitchen, outdoors, or a formal dining room?
Outdoors.
Wine Glasses: Stemmed or stemless?
Stemmed.
Serving style: Buffet, family-style, or served.
Family-Style.
Lighting: Candlesticks, candelabra, or votives?
Votives.
Seating arrangement: place cards or rules be dammed?  
Place Cards.
Atmosphere: Fancy without Fuss or Thoughtful but Casual?
Fancy without Fuss.
Music: classical, moody, upbeat, or fun mix?
Tropical House always puts everyone in a good mood.
Beverage of Choice: wine or cocktail?
Wine.