Table Talk with Sarah Tucker & Molly Boyd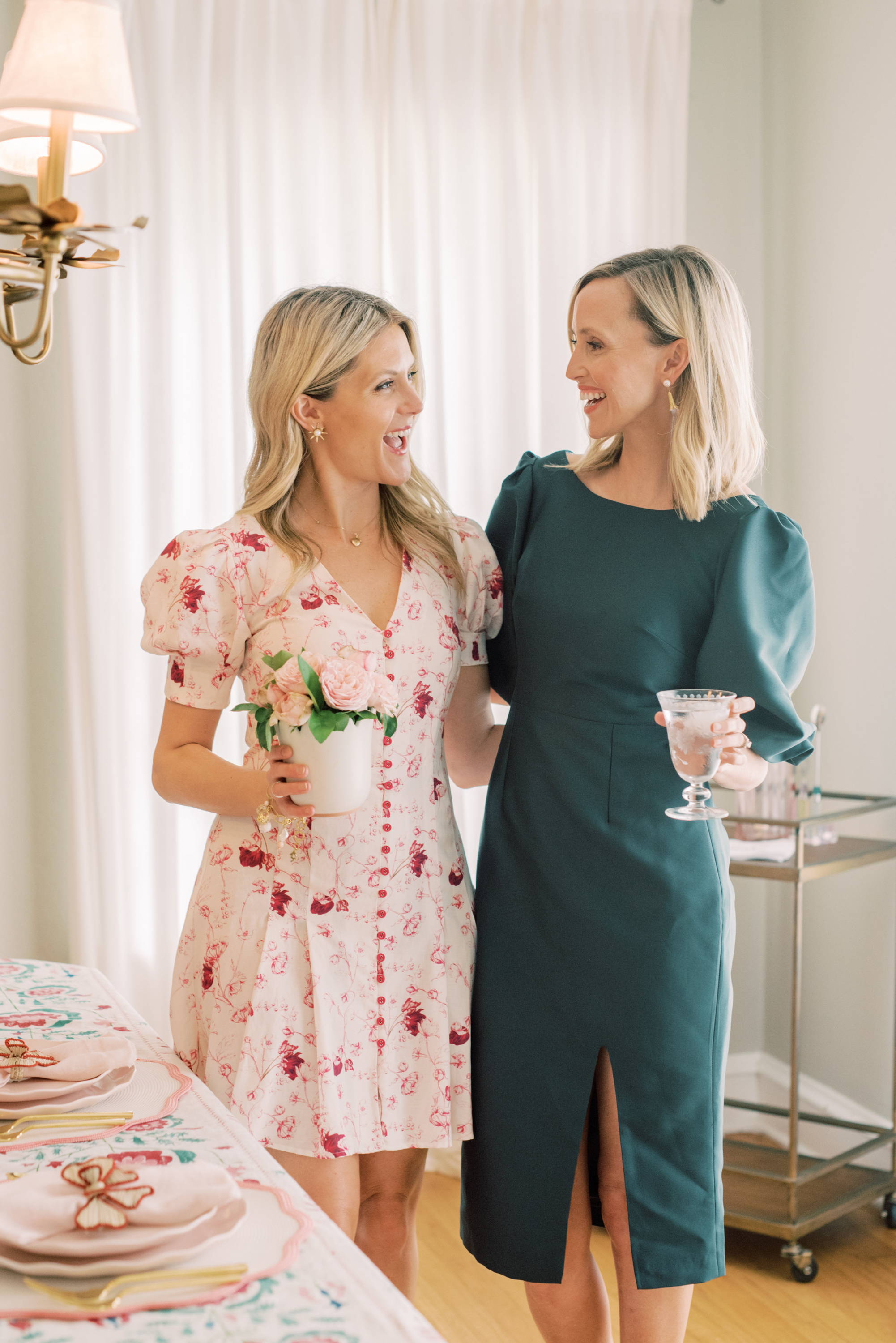 We are so excited to have our first joint Table Talk with the fabulous Sarah Tucker & Molly Boyd! Check out their fun interviews and gorgeous #freshlyset table!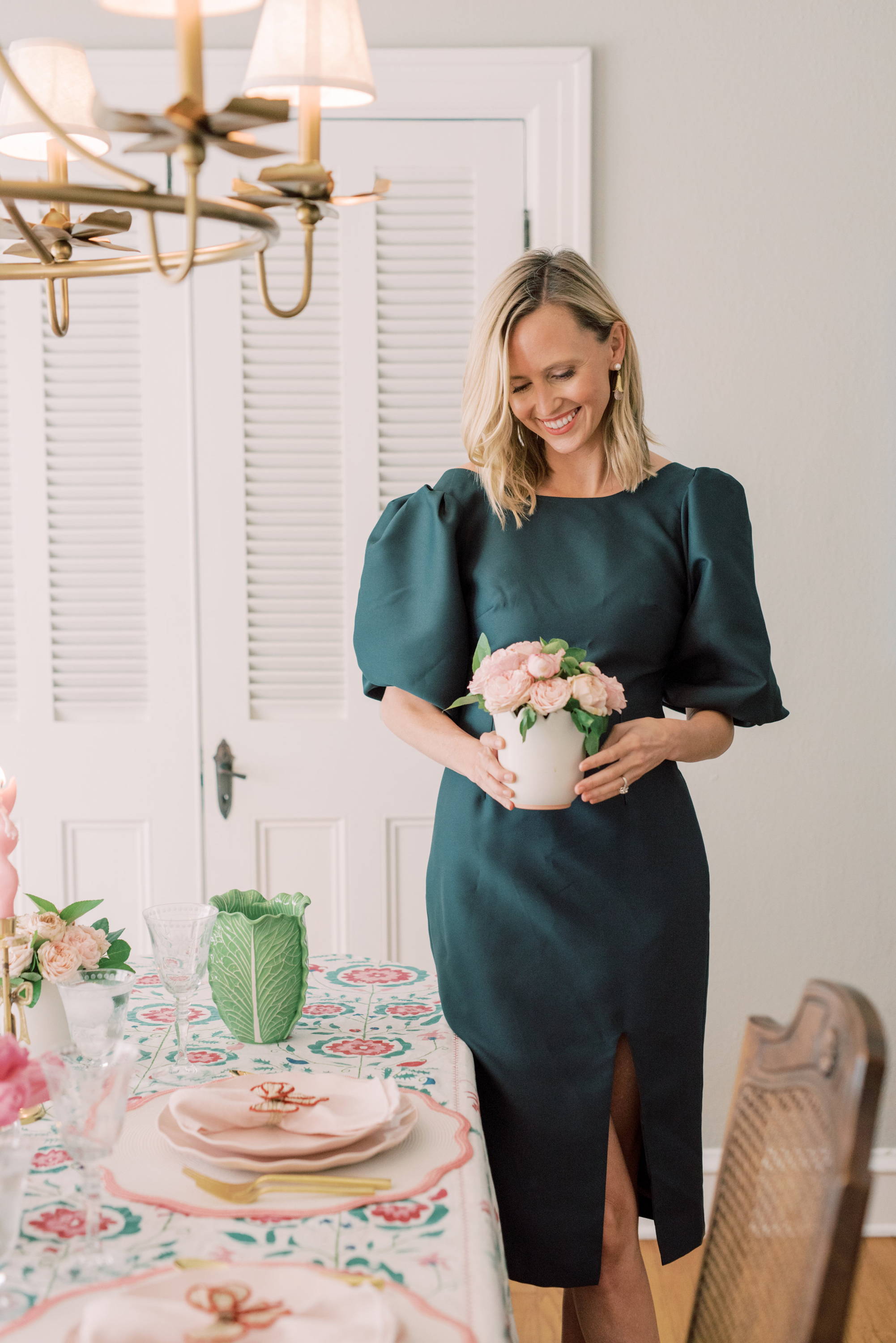 Sarah Tucker is an amazing lifestyle, travel and fashion blogger. She lives on the Gulf Coast of Florida with her husband and two sons. Check out her wonderful site here. 
Molly Boyd is owner of Molly Boyd Event Design, a boutique event styling and planning company. She is extremely talented and has a passion for creating beautiful and meaningful celebrations. Check her out here. 
What is inspiring you right now?
Sarah: Florals, wicker, Facebook marketplace finds!  
Molly: art, interiors, wallpaper, the color green, vintage finds
What are your favorite entertaining pieces in your home?  
Sarah: I love my little linen chest, for parties I'll turn it into a bar. With a big tray, all the fixings, and everything you need to make the drink of your choice!  
Molly: cabbage ware tray, chinoiserie bowl
What is your home decor style?
Sarah: Comfort is queen in my house! While I love beautiful interiors, I love them to be more functional and less fussy than anything. Most of our home is a mix of old and new, and traditional with some eclectic and coastal vibes.  
Molly: traditional with contemporary elements, imperfect, collected, pops of color and pattern
What are your current three favorite finds from the Freshly Set websites?  
Sarah: I love their bow raffia napkin holders, the tapers, and the heron place cards.  
Molly: twirl candles, simla tablecloth, orchid napkin rings
What events will you use Freshly Set for?
Sarah: I plan on using them for my moms upcoming 70th birthday party!
Molly: Valentine's Day dinner, birthday parties, book club
Who are your dream dinner party guests?
Molly: India Hicks, Goldie Hawn, RuPaul, Lisa Rinna
Your go-to hostess gift?
Sarah: An artist painted custom veuve
Molly: a coffee table book or embroidered cocktail napkins with a festive bottle of something!
What is the most inspiring event you ever attended and why?
Sarah: I attended a wedding by Calder Clark, and it was the most detailed event ever! The florals alone were out of this world.  
If you could invite six insta-friends to your next party, who would they be?
Sarah: @mollyboydeventdesign @palmbeachlately @tallwoodcountryhouse @jenniferlake @sosarahhunt @gracehamlin
Molly: @melissasmrekar , @emilylunstroth , @bethcolors , @heatherkmcmahan , @jtfirstman , obviously @sarahgtucker
Words to live and entertain by?  
Sarah: The true essence of etiquette is the intention of putting others at ease.
Molly: People will always remember how you made them feel.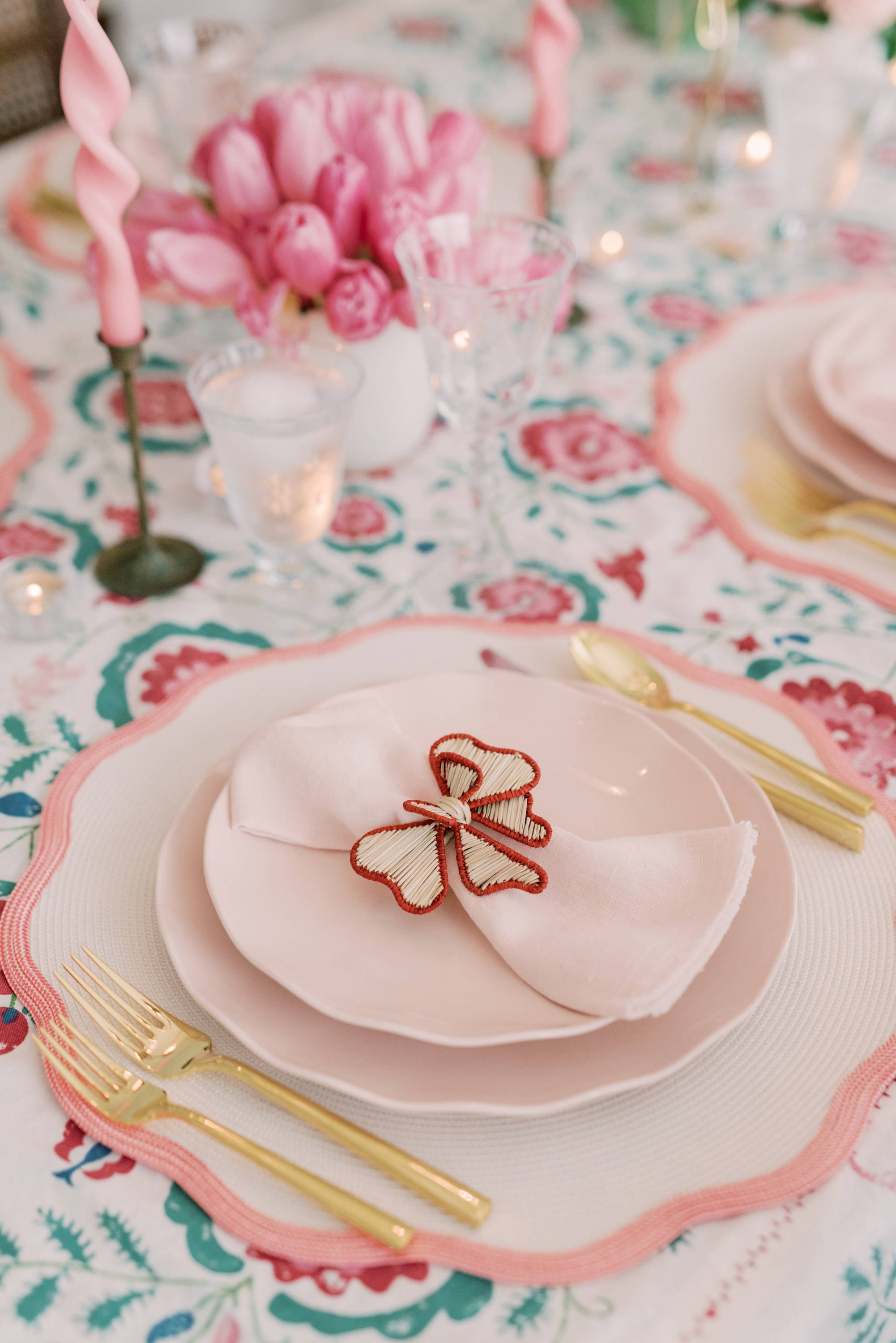 Small Talk with Sarah
Patterns: patterns or solids?
Sarah: patterns
Molly: patterns
Spot at the Table: Head of the table or in the middle?
Sarah: middle
Molly: in the middle
Ideal dinner location:
Sarah: around the kitchen, outdoors, or a formal dining room
Molly: outdoors
Wine Glasses: Stemmed or stemless?
Sarah: stemmed
Molly: stemmed
Serving style: Buffet, family-style, or served -
Sarah: buffet!
Molly: served
Lighting: Candlesticks, candelabra, or votives?
Sarah: how about all three (: never enough candlelight!  
Molly: candlesticks
Seating arrangement: place cards or rules be dammed?
Sarah: place cards
Molly: place cards
Atmosphere: Fancy without Fuss or Thoughtful but Casual?
Sarah: fancy without Fuss
Molly: fancy without fuss
Music: classical, moody, upbeat, or fun mix -fun mix.
Sarah: I love the playlist on amazon "grill and chill"
Molly: fun mix!