Table Talk with Sherrell Neal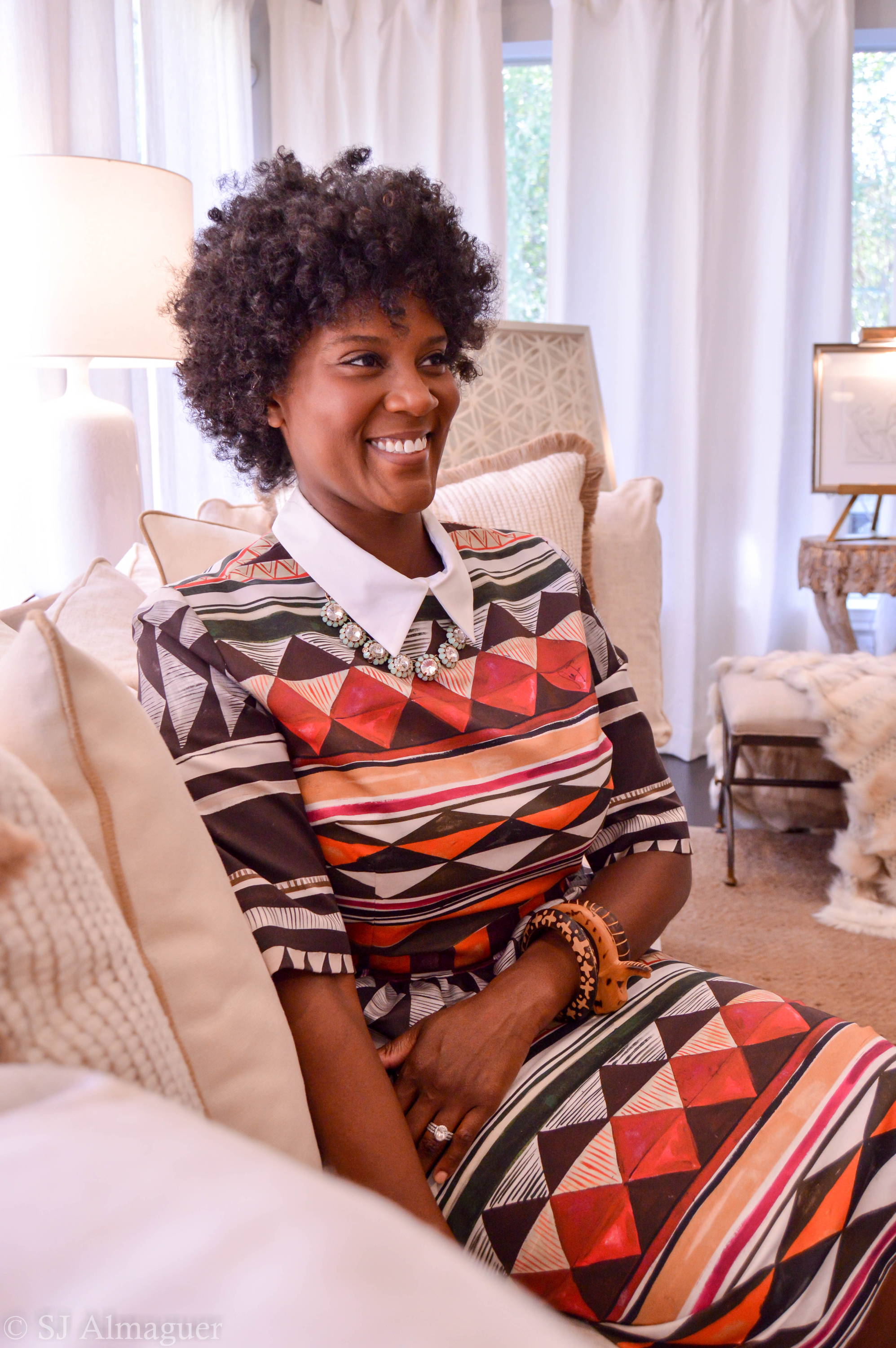 In 2011, Sherrell Neal founded Sherrell Design Studio, a Cypress, Texas-based firm specializing in full-scale residential interior design. With her Bachelor of Fine Arts degree in Interior Design from The Art Institute of Houston, she continues honing her natural ability to create simple elegance. Growing up in Houston and spending much of her childhood in New Orleans, she spent

a great deal of time with her father on a remodel job, or in the workshop, where she developed a

heart for design. Sherrell Design Studio has been described as elegant, sophisticated, and understated, with clean lines and a calming color palette, yet extremely livable and comfortable.
What makes a wonderful party host?
One who is prepared and courteous. It's important to enjoy your guests and make them feel welcome. Because I have a gluten allergy, I'm always sure to ask my guests if they have any allergy considerations. Our family dynamic is used to it. I would never want a guest to leave my home hungry.
Who do you think the most skilled and gracious party hosts are?
My immediate thought would have to be Ina Garten. But I've had the pleasure of meeting two ladies last year that do this for a living and they are bomb! Lauren Ashely @ladesigneraffair and Lauren Bazunu @toastfromthehost.
What is inspiring you right now?
During this pandemic, I've had time to re-open almost every design book with a detailed microscope and study the finishing details. It's the tailoring and hand-applied finishes that elevate a pretty room to a successful one. I tend to focus a lot on application and lately where I can improve on it in my own work.
What are your favorite entertaining pieces in your home?
We're big coffee drinkers. So, I recently invested in a 5-piece Sterling silver coffee set to celebrate our 5th year wedding anniversary. My husband and I use it every morning now but it also makes our guests feel extra special when served with dessert after a lovely meal! I've also become a bit of a collector of Joanna Buchanan brass napkin rings. Outside of the quality, I love the fun details and jewel tones with a simple white napkin. They never go unnoticed!
What is your home decor style?
I'm a traditionalist at heart, so you'll find antiques in every room. But my home has a mix of both classic and newer pieces. It's curated with things I've collected from our travels and custom designed upholstery I had made here locally in Houston.
What are your current three favorite finds from the Freshly Set websites?
The Simla Tablecloth, Iraca Placemat, and I love a classic white dinner napkin for both formal and casual occasions like the Festival Napkin in White linen. It has such a pretty hemstitch detail that elevates it from a boring white napkin.
What is your entertaining motto?
Be yourself and relax, but most importantly enjoy your guests. Invest in them with your attention and conversation. They'll want to come back! Oh and of course good food, haha!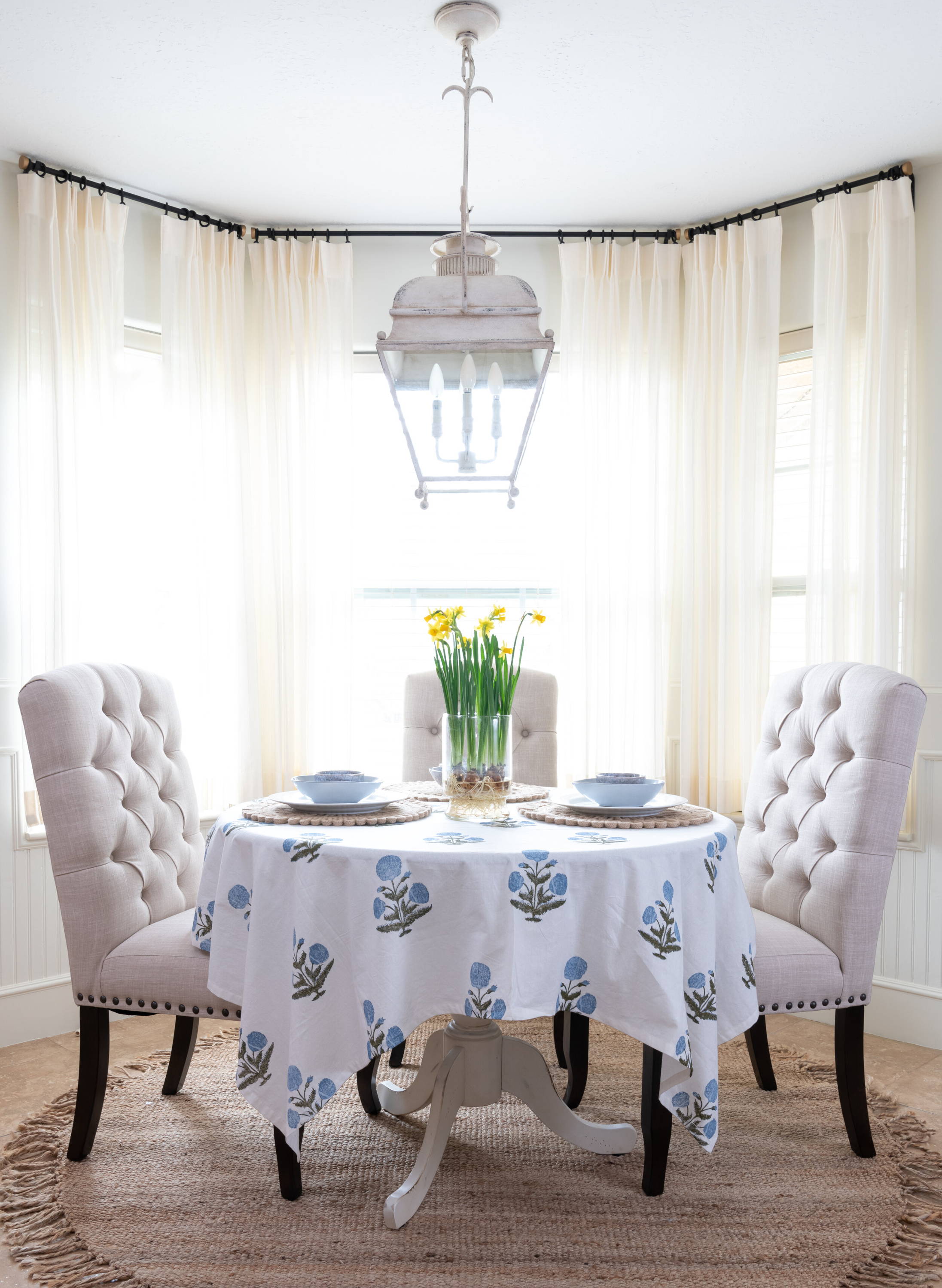 Be yourself and relax, but most importantly enjoy your guests. Invest in them with your attention and conversation. They'll want to come back!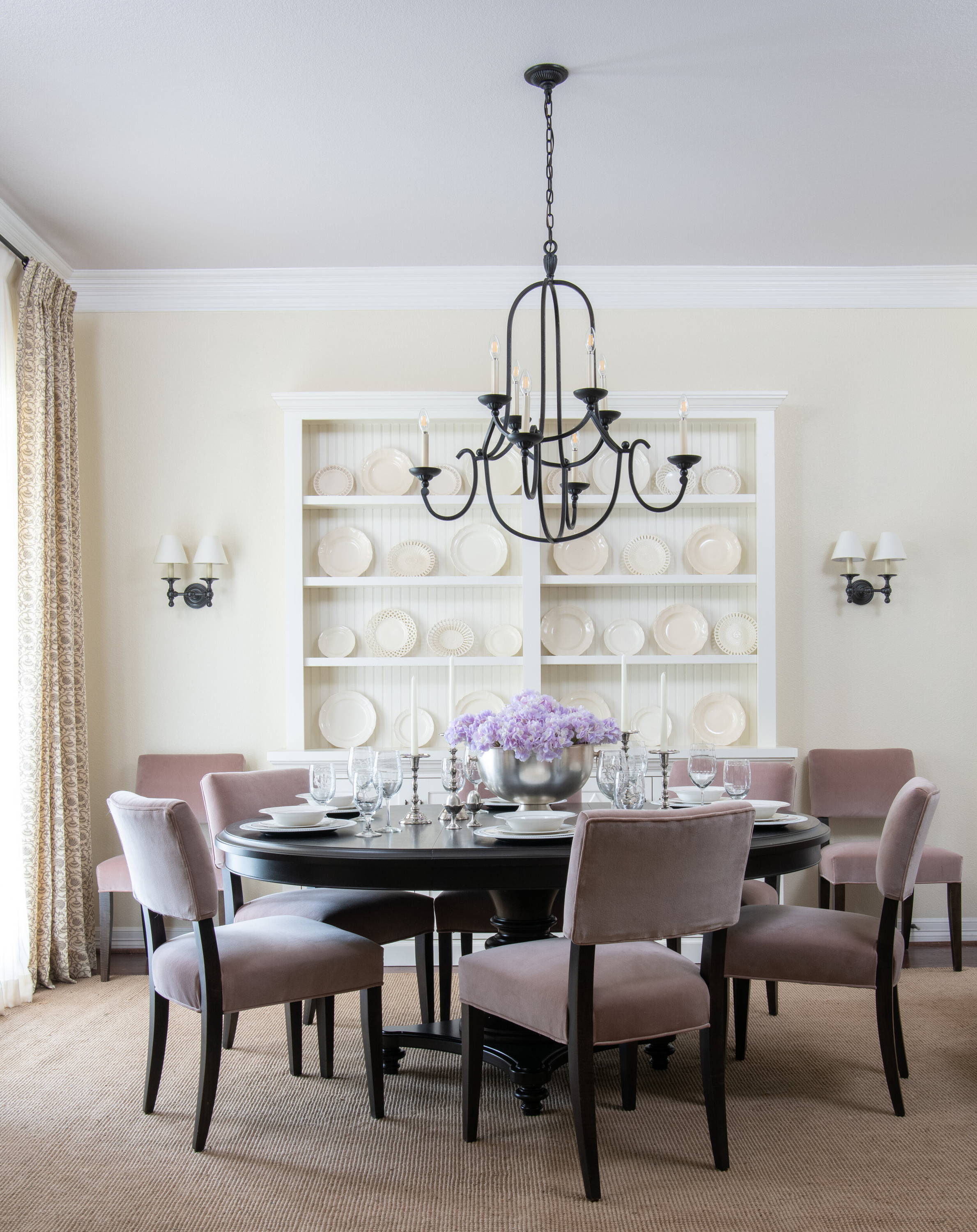 A home can never have too many pretty coasters, and champagne buckets always make useful gifts especially when used as a centerpiece for fresh flowers.
What is the most inspiring event you ever attended and why?
Any time with our family. It's a tradition in my family to do seafood boils during the summer, which is always a fun time outside. My husband and I love to cook, and anytime our entire family can come together we look forward to planning and preparing a full spread. My husband is an amazing baker, especially gluten free, vegan, and even tree nut free. I'm always so inspired by his ability to be flexible, it's made our get togethers so much more memorable.
If you could invite six insta-friends to your next party, who would they be?
This one is difficult to choose since many of my friends don't have insta, but I know these ladies would all have an amazing time if I got them together in one room! Channon "Candy Lady" Powell @chayjs, my longtime high school friend Susie Almaguer @heavenly_htx, my talented cousin and pastry chef Shalita Sewire @tuffaz_shellz, and my new gal pals Jennifer Barron @jenzbarron, Mallory Fernandez @malferny, and Laura Linardi @lblinardi.
Patterns: patterns or solids?
Patterns!
Spot at the Table: Head of the table or in the middle?
Middle
Ideal dinner location: around the kitchen, outdoors, or a formal dining room
Around the kitchen - stories compliment cooking in our family!
Wine Glasses: Stemmed or stemless?
Stemless
Serving style: Buffet, family-style, or served
Family Style
Lighting: Candlesticks, candelabra, or votives?
Candlesticks
Seating arrangement: place cards or rules be dammed?  
Remove the pressure, no rules!
Atmosphere: Fancy without Fuss or Thoughtful but Casual?
Thoughtful, for sure!
Music: classical, moody, upbeat, or fun mix
upbeat!
Beverage of Choice: wine or cocktail?
We aren't drinkers but we love introducing new mocktails to our friends and family!