Table Talk with Sophie Phelps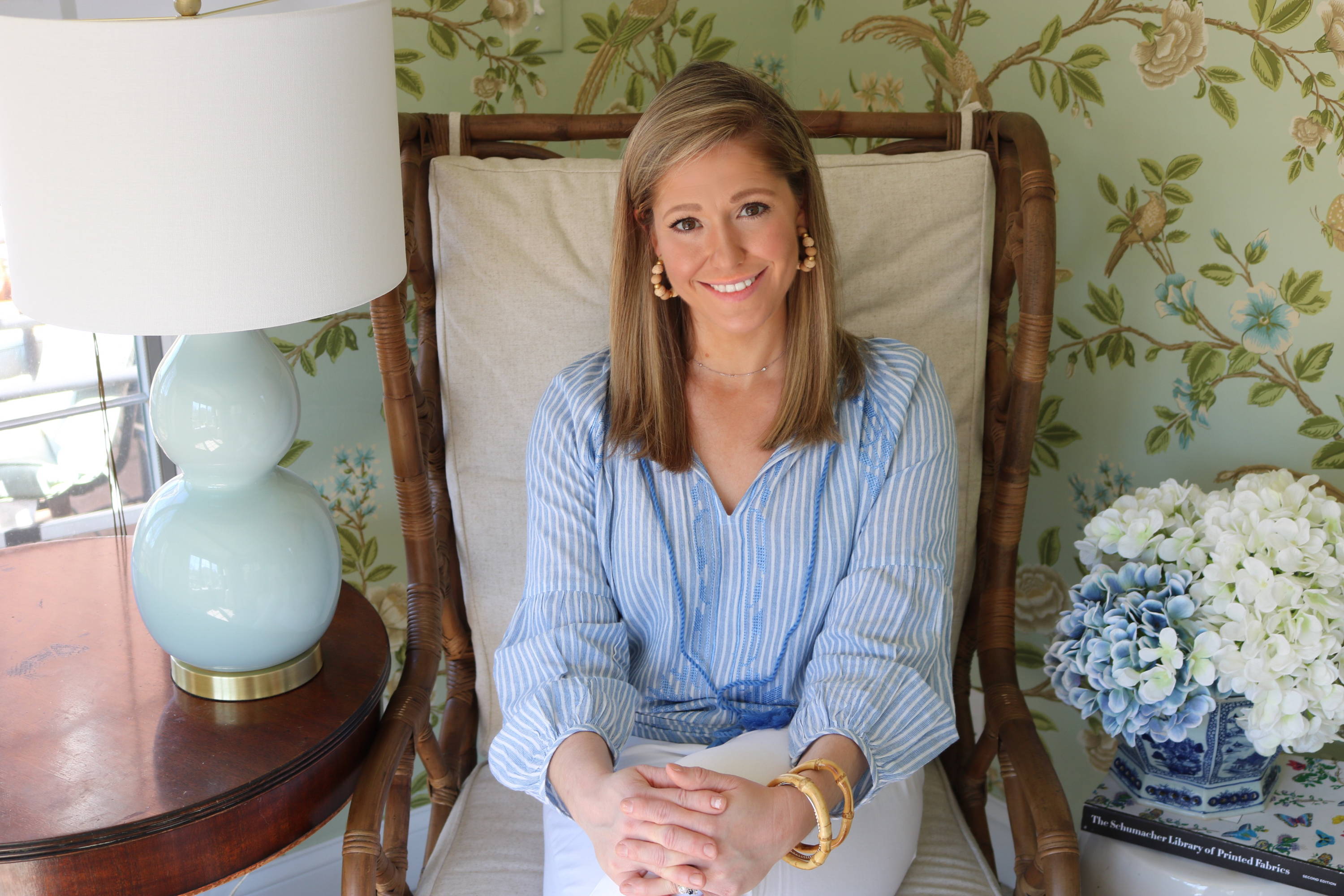 Sophie Phelps is the face behind one of our favorite blogs, Soph-isticated Style! A lover of all things interior design, a mother of two, and a habitual re-arranger, Sophie loves classic interiors, chinoiserie, boxwoods, and is a strong believer that animal print is a neutral. Sophie's favorite pastime is creating vignettes while listening to Otis Redding after the kids have gone to bed- this may or may not include the occasional gin and tonic.
Who do you think the most skilled and gracious party hosts are?
I have found that many times interior designers and artists are some of the best hosts. Their keen eye for detail and appreciation of all things beautiful translates seamlessly. I'm always inspired by
What is inspiring you right now?
The change of seasons. We recently moved to a home with a wonderful backyard and we have been practically living outside. I've loved the breezy summer al fresco dining, but now I'm getting excited for crisp fall evenings, homemade cider and snuggling up in blankets around the fire pit. We are all in such un-chartered territory right now with COVID and social distancing and finding little things to look forward to makes such a difference and helps lift the spirits.
What are your favorite entertaining pieces in your home?
My Mottahedeh Blue Canton dinnerware, rattan drinking glasses and potted myrtle topiaries. When you're in our home you always know there is a topiary nearby.
What are your current three favorite finds from the Freshly Set website?  
The D'Ascoli Chestnut Green Tablecloth, Ventura Napkins and Iraca Placemats are all so beautiful and versatile!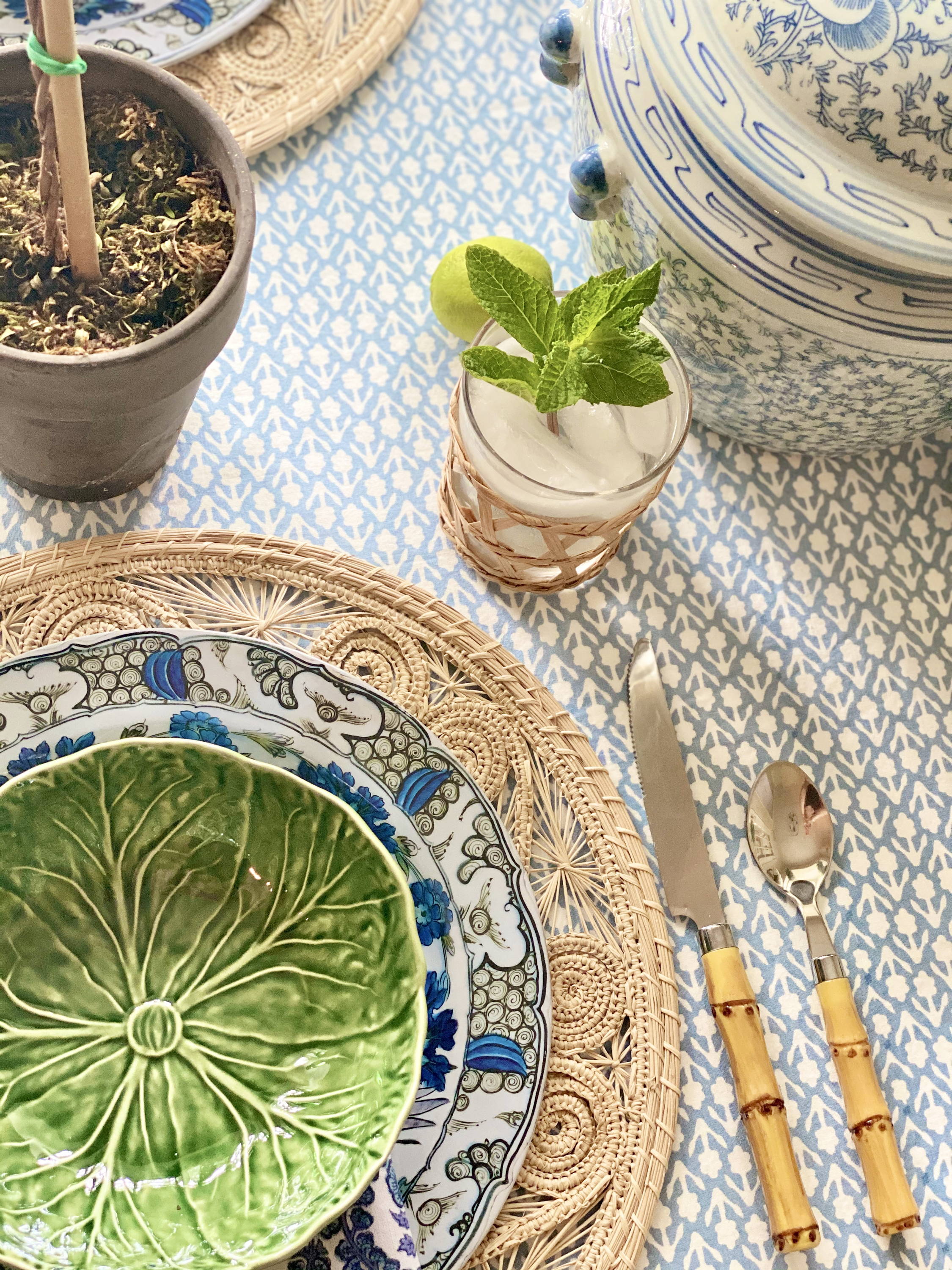 What events will you use Freshly Set for?
Right now we've been doing more outdoor entertaining than ever and I've been loving it how easy it is. Having fun but classic tabletop linens and placemats makes it so easy to mix and match with pieces you already own. Whether hosting a small family birthday brunch or a Friday cocktail hour with a neighbor, I've found that Freshly Set pieces really help make putting together a quick, pretty tabletop so much easier!
What is your entertaining motto?
Good friends, good music, plenty of food and keep the drinks flowing!
What are your butler's pantry staples?
Plenty of extra flatware and wine glasses, pretty cocktail napkins and small tapas bowls
What is the number one rule every good host or hostess must remember?
Your guests will feed off your energy. If you are warm and relaxed, they will feel the same way.
Your go-to hostess gift? 
A bottle of wine and hydrangeas.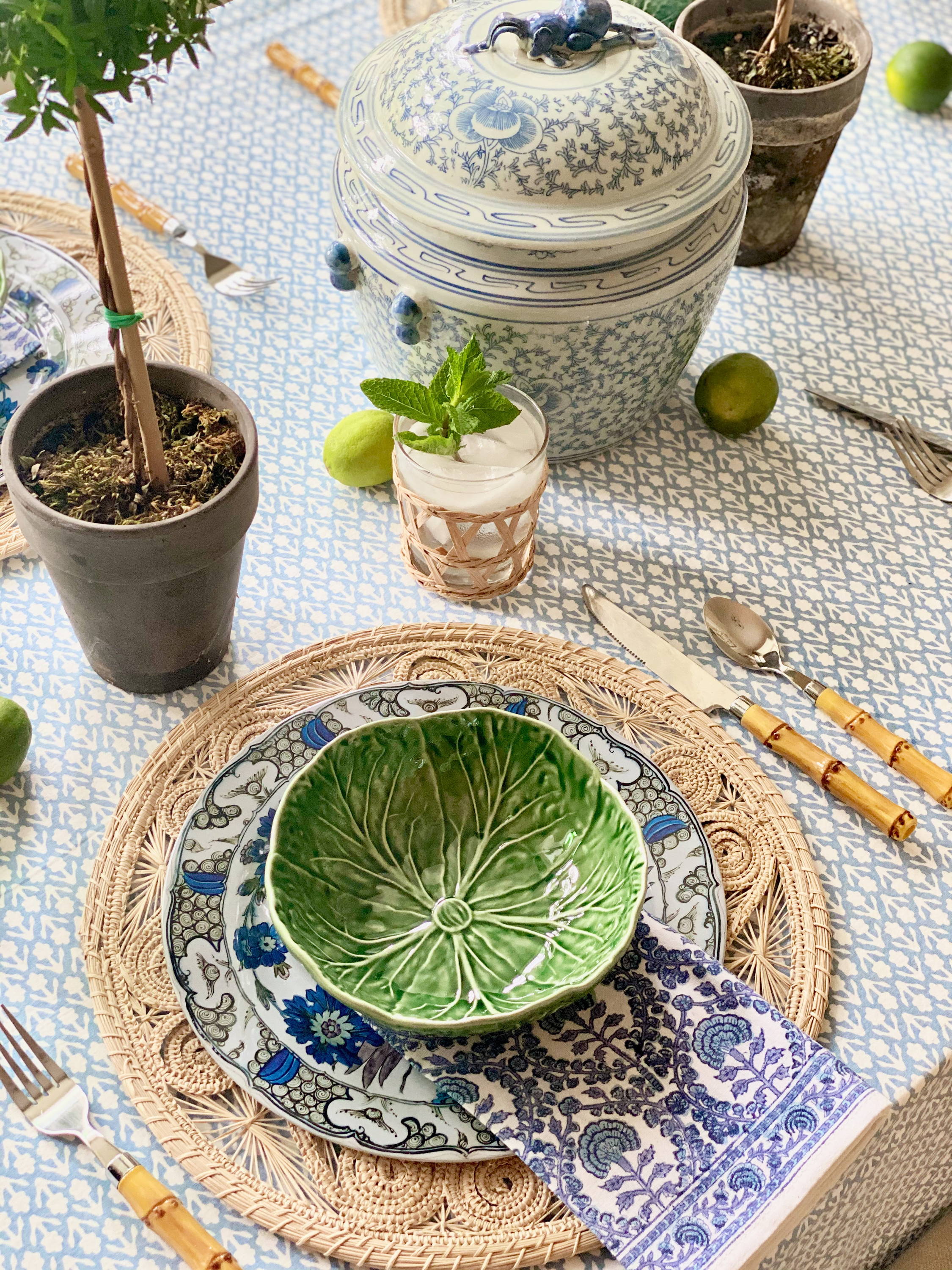 Your guests will feed off your energy. If you are warm and relaxed, they will feel the same way.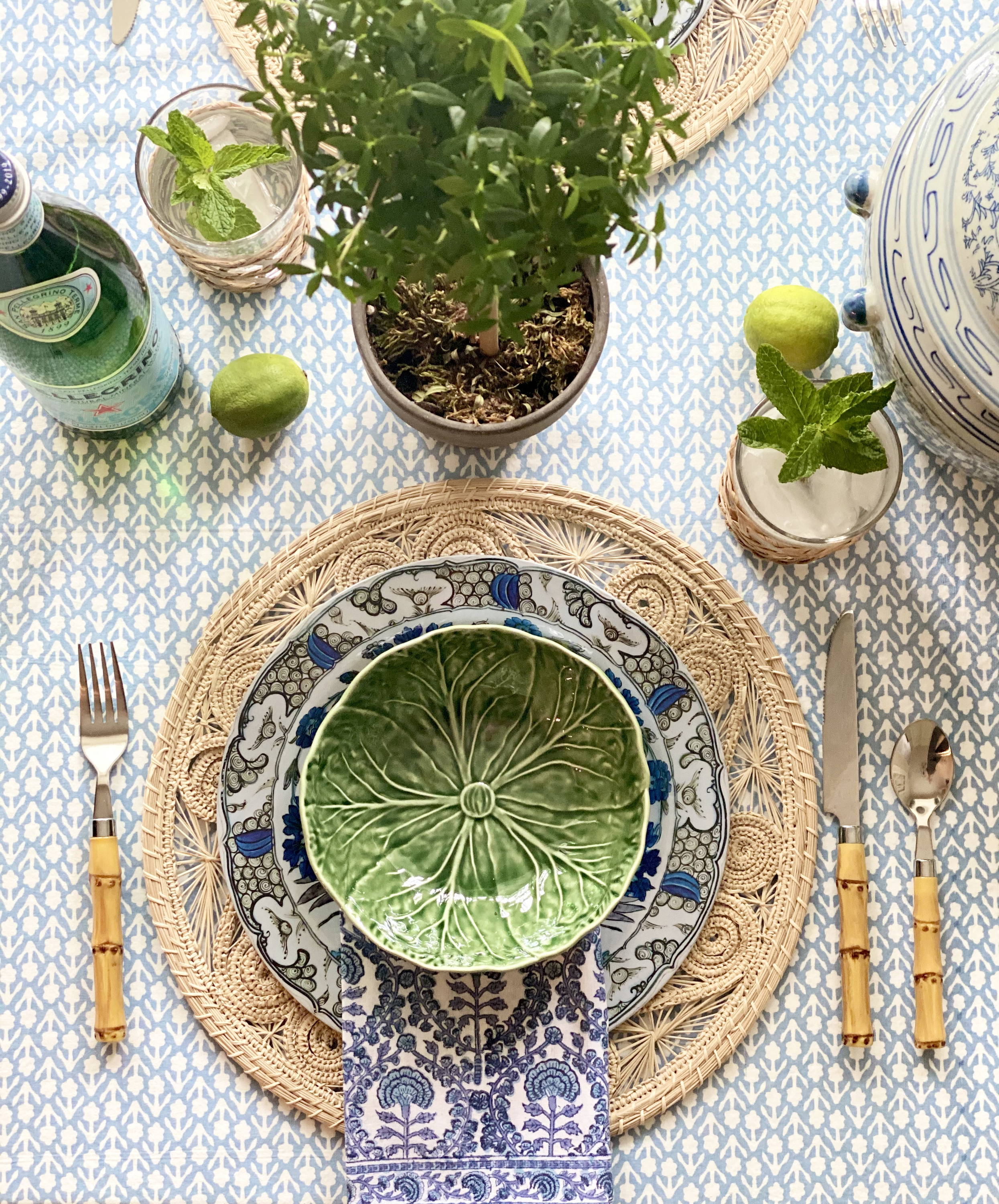 What is the most inspiring event you ever attended and why?
The most inspiring events I attend are always at my mother's house. She loves to entertain and everything she does has an air of effortless elegance. Her tablescapes and place settings are set the night before, she has endless chic finger foods yet you still feel instantly at ease the moment you stop foot into her house.
If you could invite six insta-friends to your next party, who would they be?
Instagram has connected me with so many amazing people and endless inspiration along the way, it's so hard to choose! The first six that come to mind are Hillary Taylor @hillarytinteriors, Riley Sheehey @cestriley, Ariel Okin @arielokin, Jane Allen @janeallendesign, Alexis Walter @alexiswaltermaison and Liza Pruitt @liza.pruitt
Words to live and entertain by?
A happy and humble home is a beautiful one. Guests won't remember whether or not your house was spotless or if the steak was slightly over cooked, but they will remember how they felt in your home. A good party is one where people don't want to leave!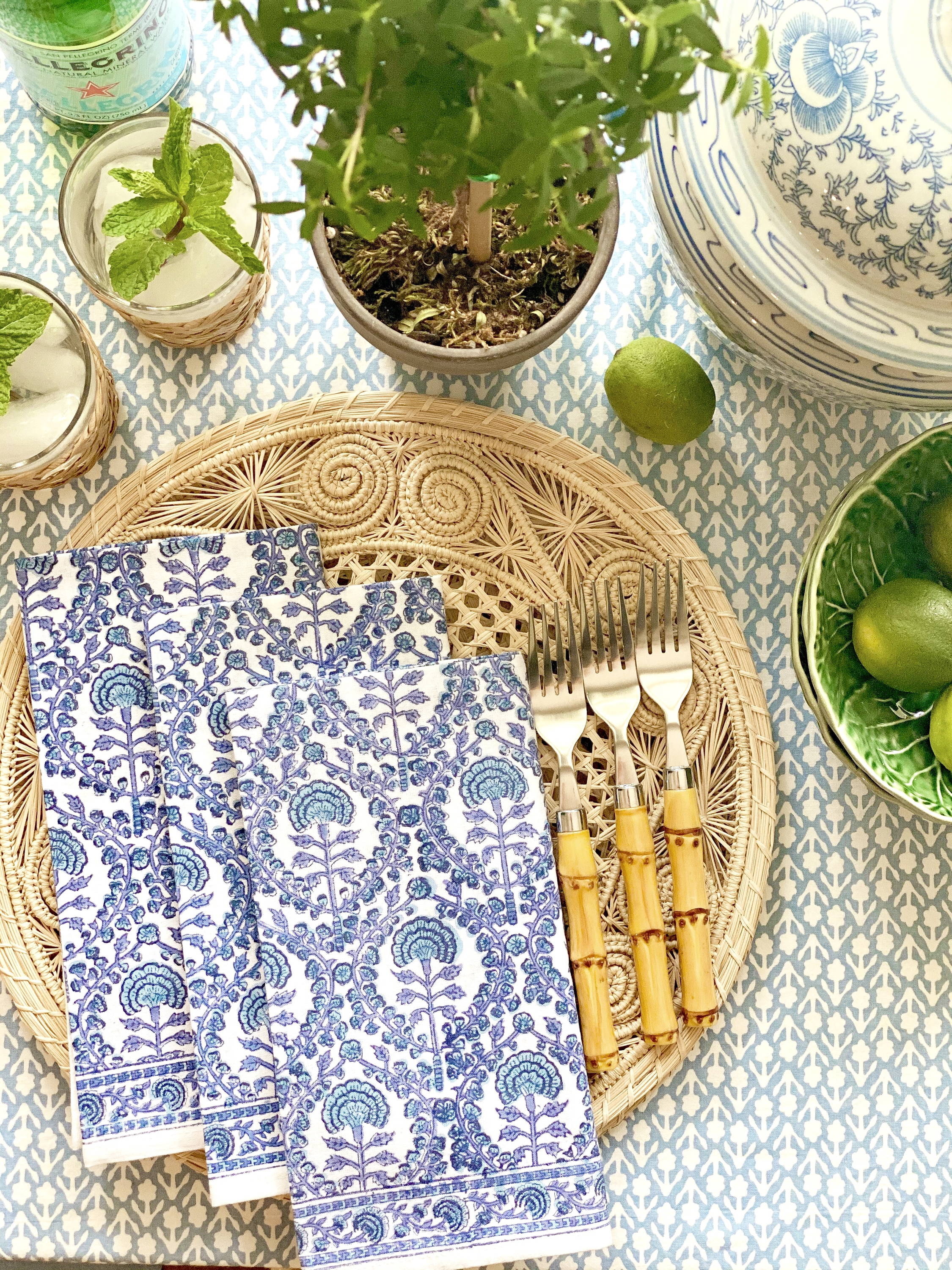 Patterns: patterns or solids?
Patterns
Spot at the Table: Head of the table or in the middle?
middle
Ideal dinner location: around the kitchen, outdoors, or a formal dining room.
outdoors
Wine Glasses: Stemmed or stemless?
stemmed
Serving style: Buffet, family-style, or served
family-style
Lighting: Candlesticks, candelabra, or votives?
votives
Seating arrangement: place cards or rules be dammed?  
rules be dammed
Atmosphere: Fancy without Fuss or Thoughtful but Casual?
thoughtful but casual
Music: classical, moody, upbeat, or fun mix
fun mix
Beverage of Choice: wine or cocktail?
I go back and fourth. Typically I have a glass of white wine, but I also love a good gin & tonic or jalapeno margarita