Table Talk with Taylor Turner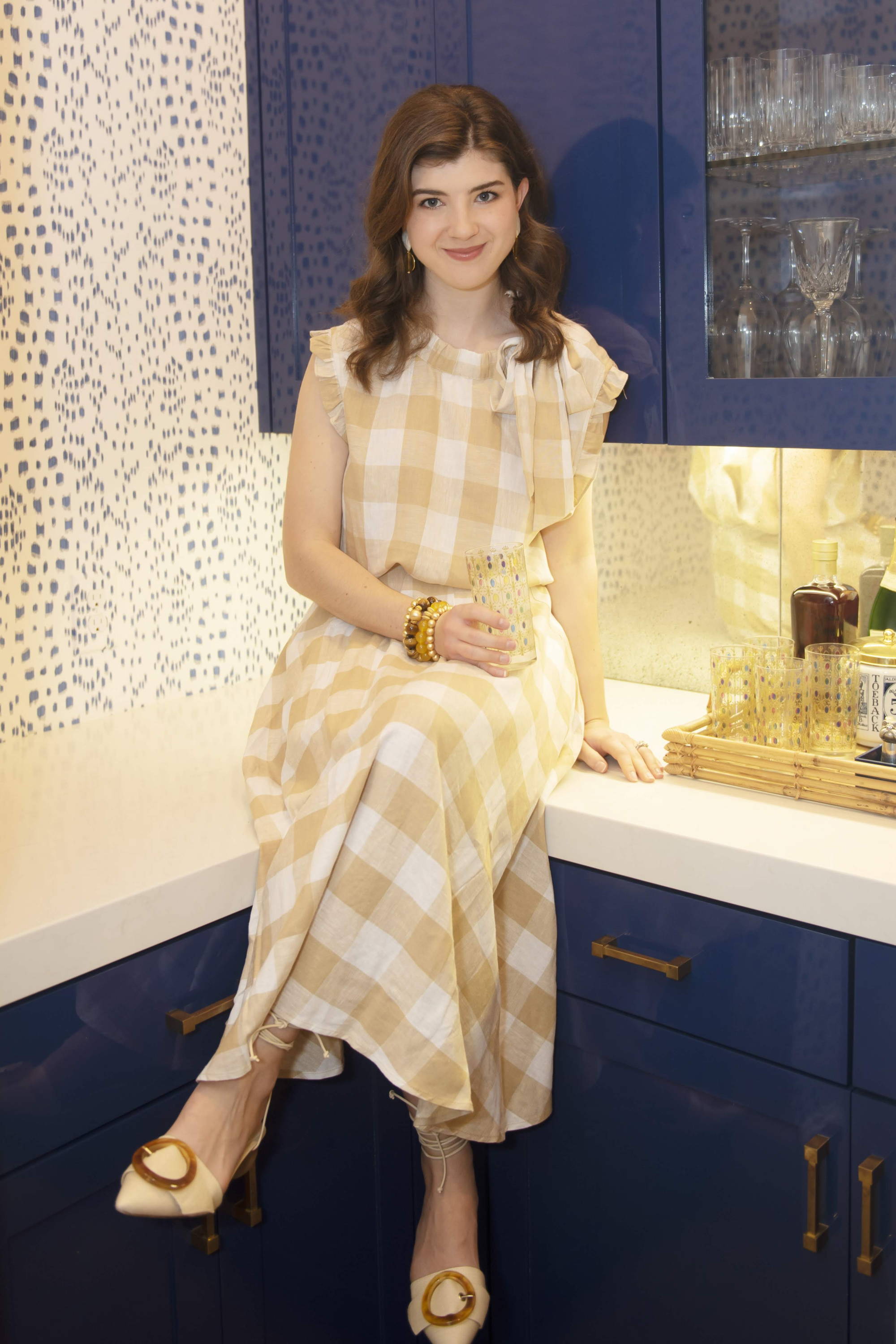 Taylor Turner is the founder of the chic jewelry brand, Hazen and Co. Houston born and raised, Taylor's love for jewelry and eye for design is no recent pursuit. Repurposing her grandmother's jewelry at the age of nine, Taylor found her calling early in life. Since graduating from Southern Methodist University's Cox School of Business in 2014, she's done the Hazen hustle full time. With a strong will and lots of coffee, this #BossLady is non-stop.
What makes a wonderful party host?
A wonderful party host has the gift of making his or her guests feel immediately welcomed and at home. In the presence of this host, guests feel known, celebrated and comfortable. A wonderful party host has thought of all the little details but knows that not one determines the party. More than anything, what makes the party is the people in the room, the lighting and the music.


Who do you think the most skilled and gracious party hosts are?
I haven't had the privilege of attending a party hosted by all of these women, but I would certainly note that @sarafayeganevents @lindrothdesign @daniellerollins and @kimberlywhitman serve as great hostess inspirations!
What is inspiring you right now? 
As of late, I've found great inspiration in layering patterns. From bold geometrics to feminine florals, I'm having fun piecing together unexpected patterns in everything from my wardrobe to my table.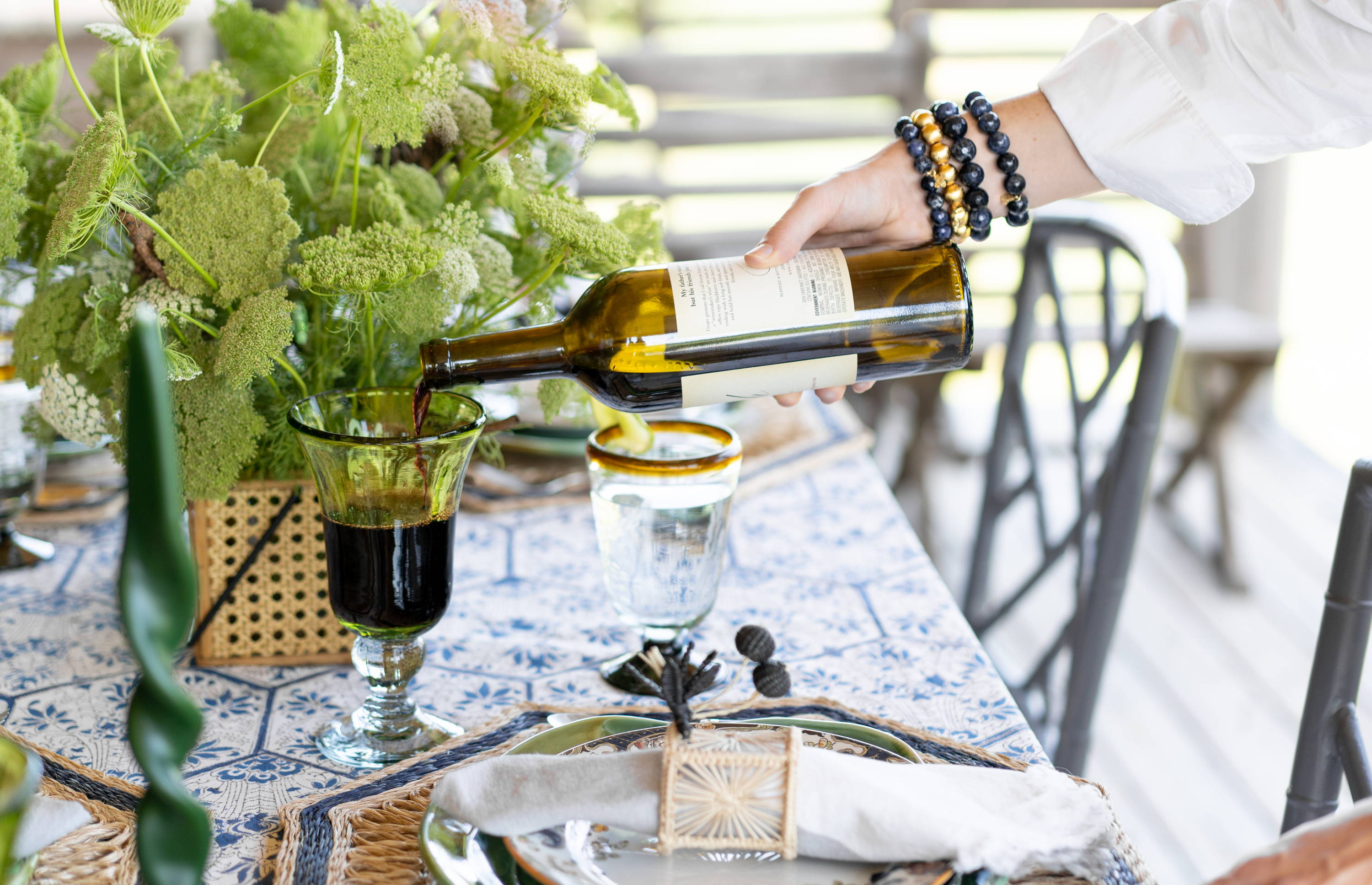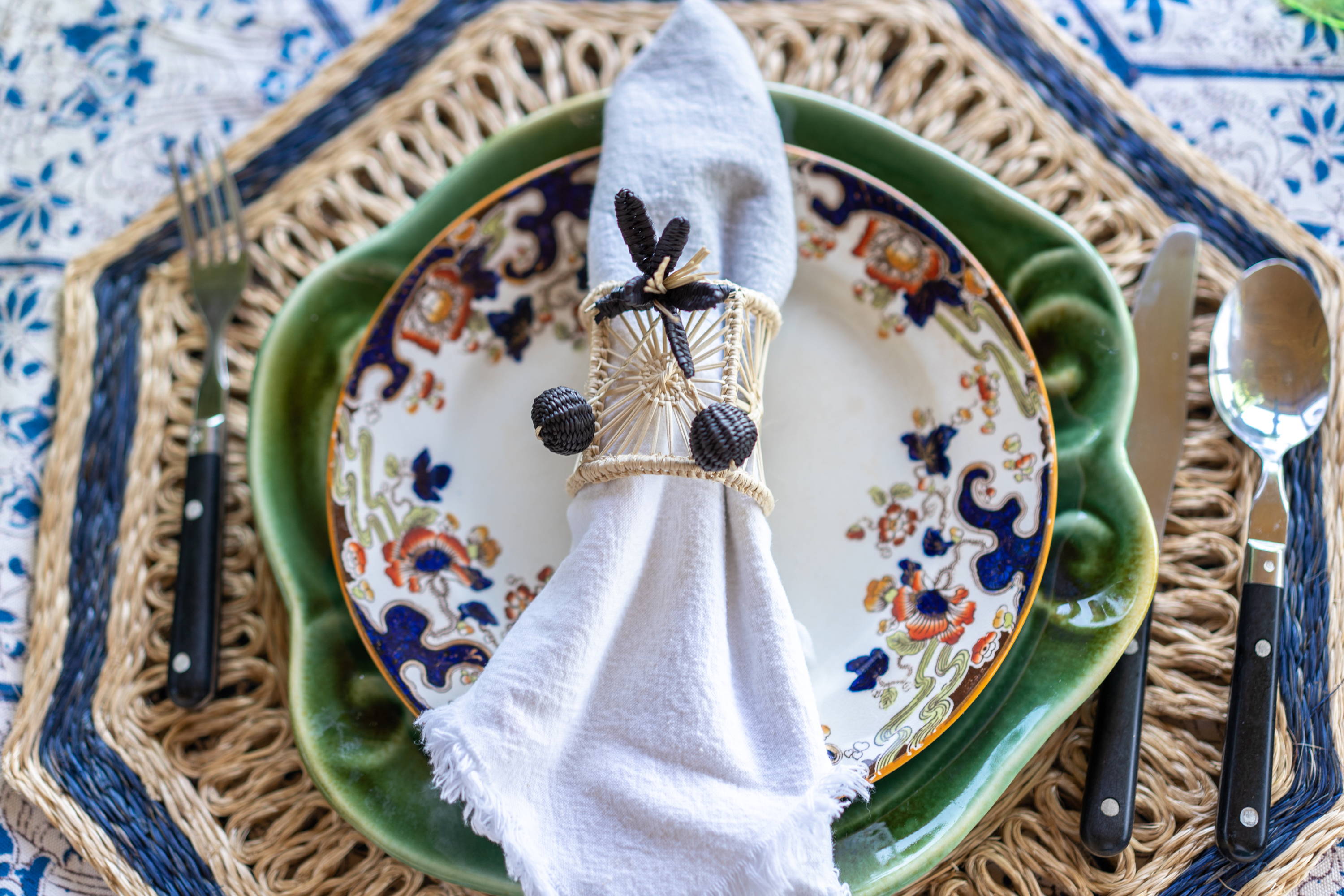 What are your favorite entertaining pieces in your home? 
Tablecloths have stolen the show recently at the Turner home. They add a layer of vibrancy and freshness that reenergize a space and transform it into something magical and unexpected. An assortment of eclectic vases from Murano glass to woven wicker to mint juleps ensure a whimsical yet timeless floral accent on any table. Unique salt and pepper cellars and distinctive silverware also add an element of depth and dimension that is not to be overlooked.
What is your home decor style?
Crisp but comfortable, timeless but fresh—at least that's what I'm going for!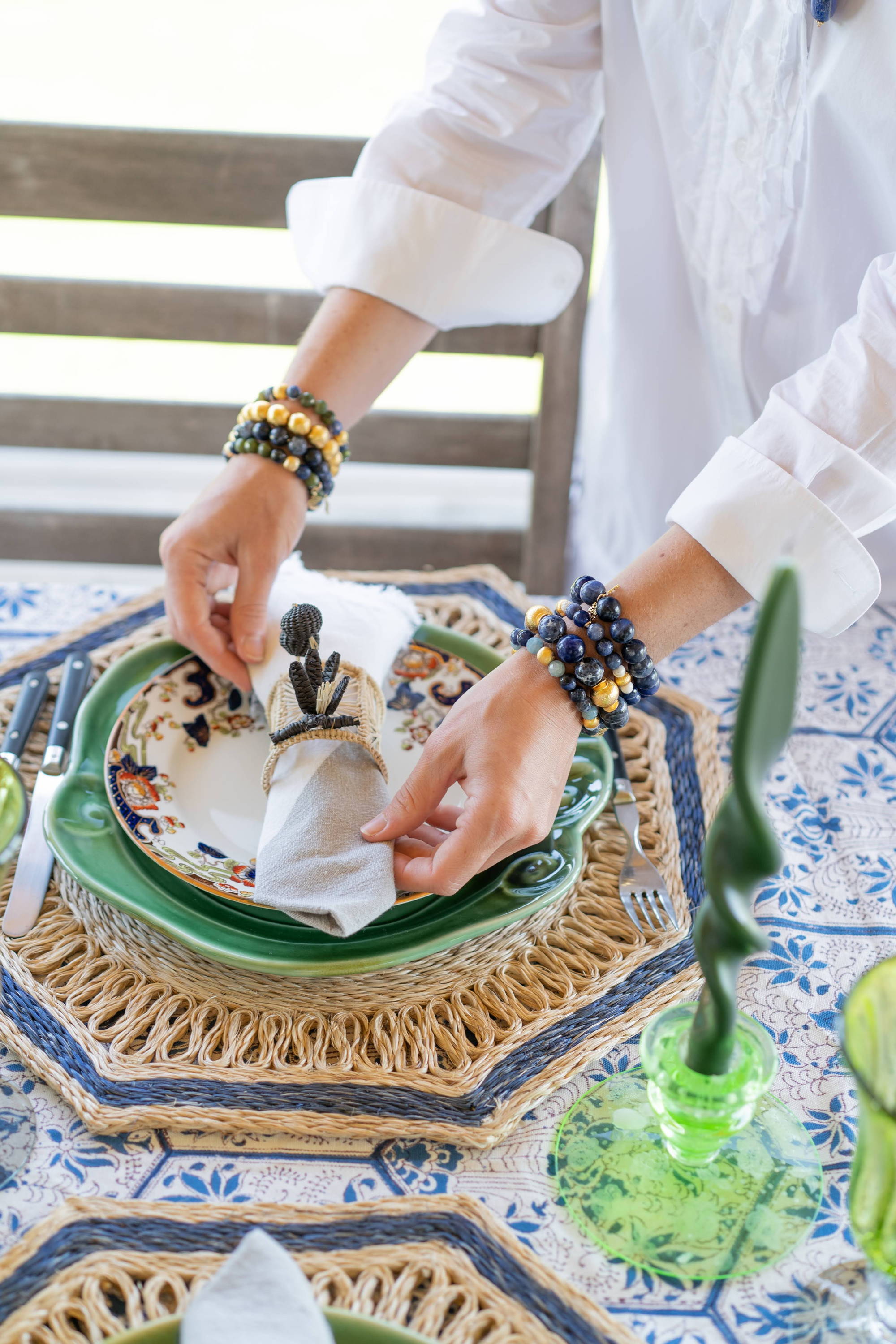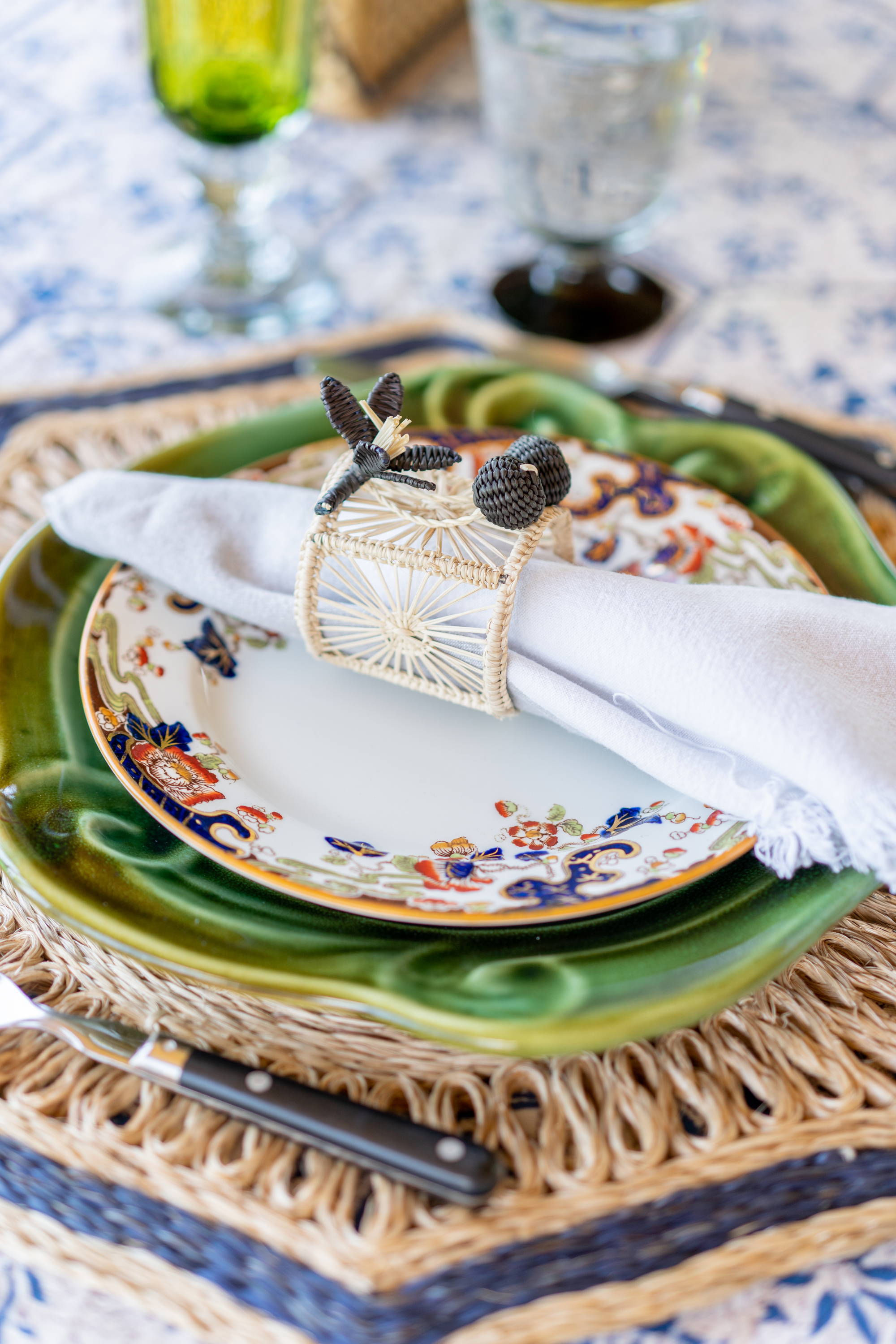 What are your current three favorite finds from the Freshly Set websites?
The Ventura Napkins in Blue,  Aria Tablecloth, and Vera Flower Placemat!
What events will you use Freshly Set for? 
From candlelit birthday celebrations to backyard soirees for 100, Freshly Set is certain to be my go-to for all my entertaining needs!
What is your entertaining motto?
Just say yes!
Who are your dream dinner party guests? 
Having all of my friends—from far and wide—with our significant others, gathered around one long table.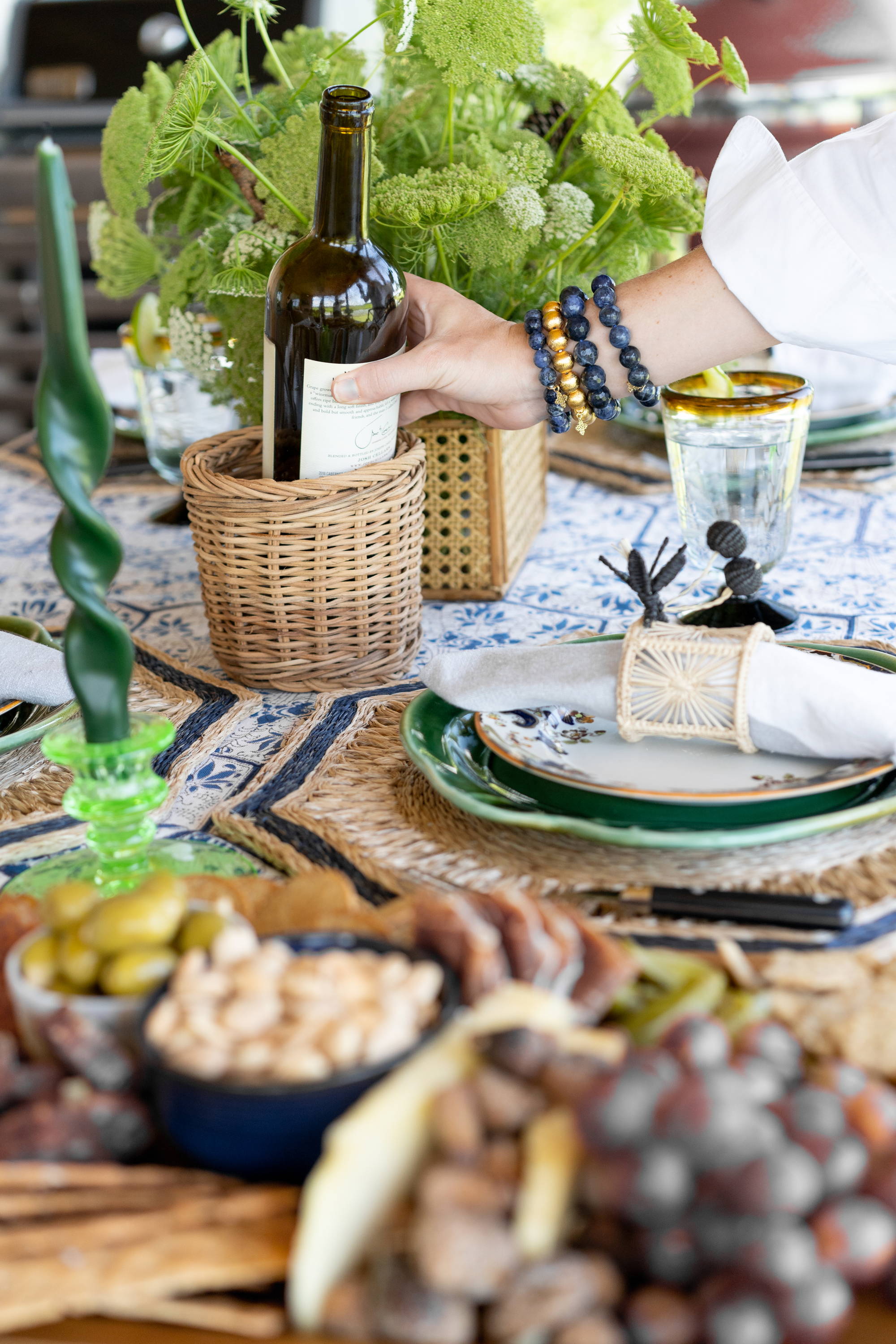 What are your butler's pantry staples? 
A plethora of votives, taper candles in every hue, champagne glasses within reach for a quick cheers, wine glasses for every type of atmosphere, and drawers upon drawers of linen options, from hemstitch to block print.
What makes a great guest? 
Similar to a great host, a great guest makes the host feel at ease and comfortable at his or her party. A great guest offers a hand without even asking and notices even the smallest details.
If you could invite six insta-friends to your next party, who would they be?
Jennifer Hunt from @dogwood.hill , @pamelamunson, @lindrothdesign @elizabeth.w.cook from @dominomediagroup, @sarahamandabray from @sarahbraybermuda and @pencilandpaperco – it would be a Creative Camp reunion!  
Words to live and entertain by? 
Do it well and inspire joy.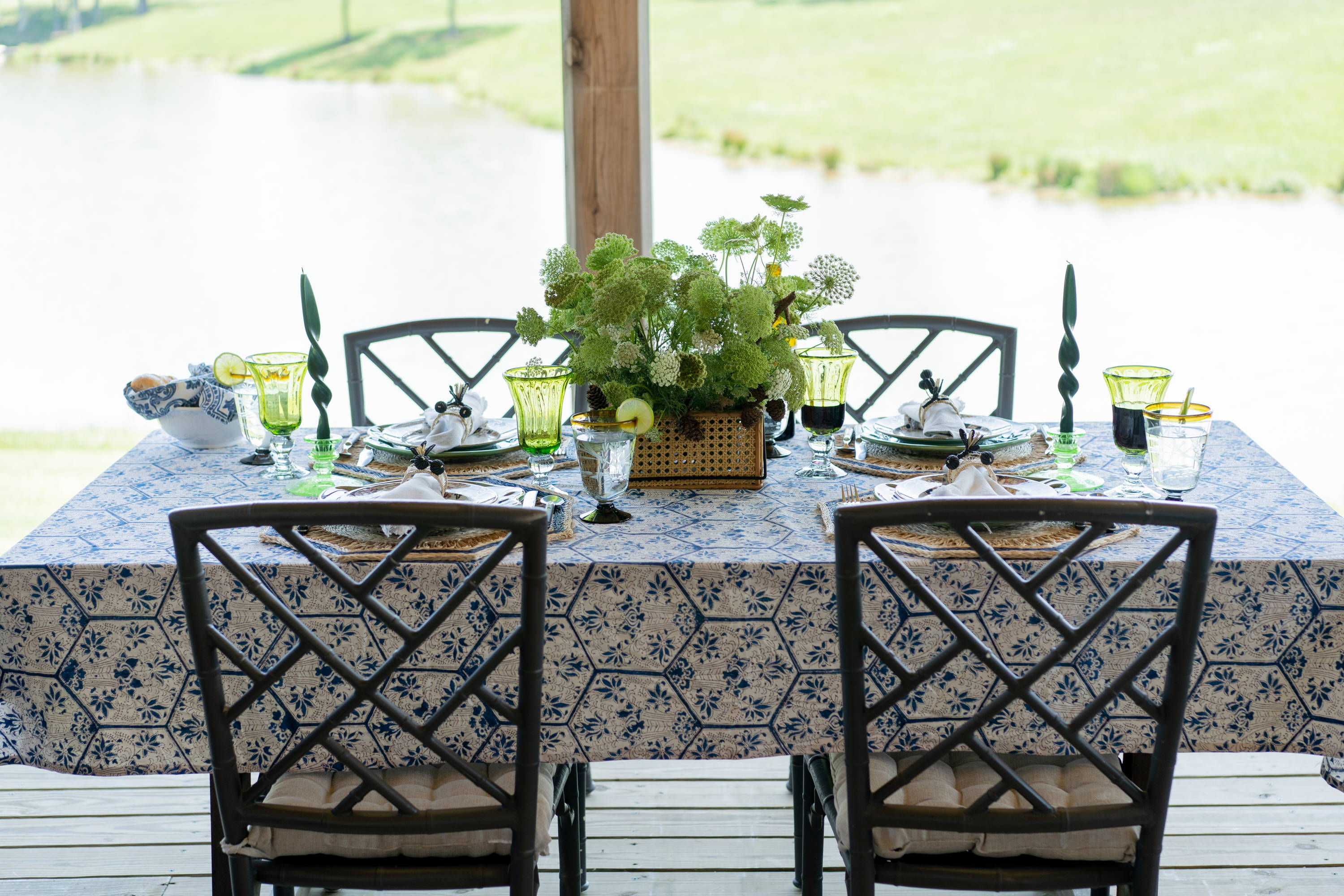 Patterns: patterns or solids?
Patterns.
Spot at the Table: Head of the table or in the middle?
Middle.
Ideal dinner location: around the kitchen, outdoors, or a formal dining room?
Formal Dining Room.
Wine Glasses: Stemmed or stemless?
Stemless.
Serving style: Buffet, family-style, or served?
Served.  
Lighting: Candlesticks, candelabra, or votives?
Candlesticks.
Seating arrangement: place cards or rules be dammed?  
Rules be dammed!
Atmosphere: Fancy without Fuss or Thoughtful but Casual?
Fancy without Fuss.
Music: classical, moody, upbeat, or fun mix?
Fun mix.
Beverage of Choice: wine or cocktail?
Cocktail.